Binance to Launch VeChain VET/USDT Perpetual Contract on Binance Futures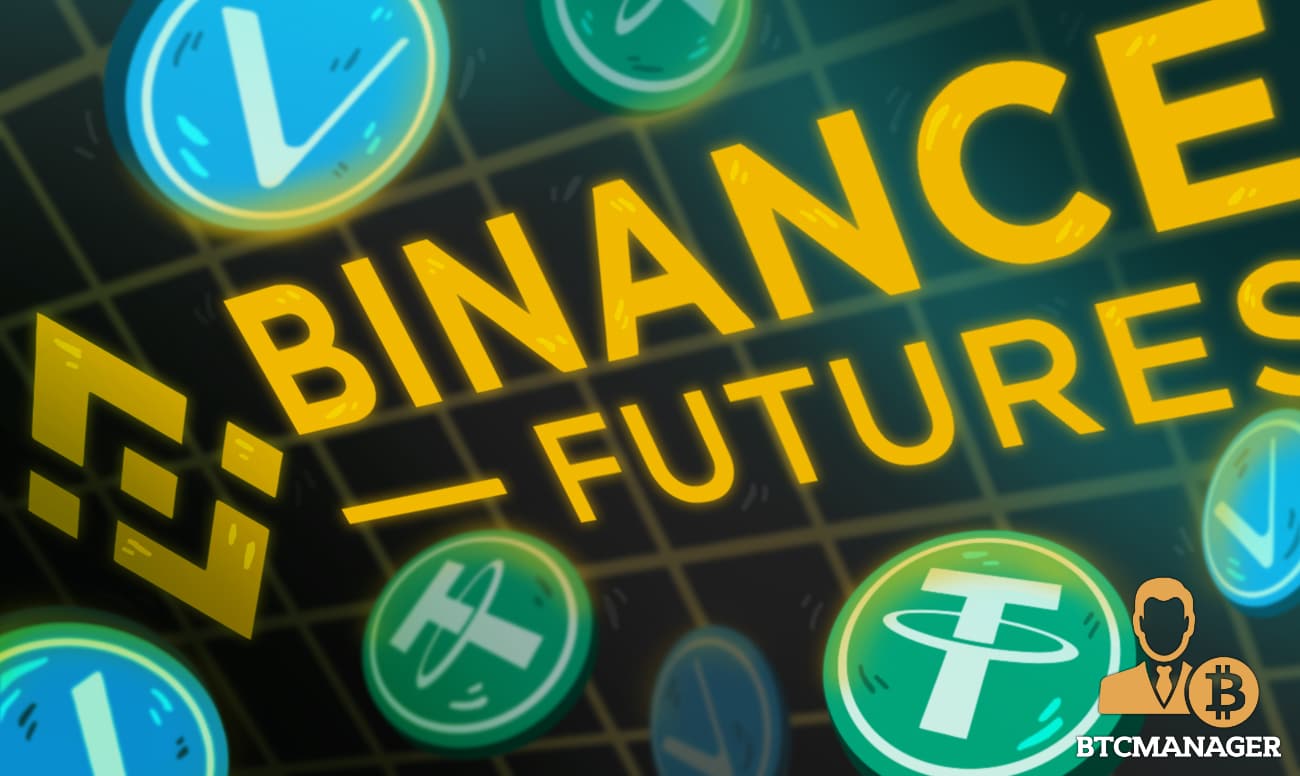 Changpeng Zhao-led cryptocurrency exchange, Binance intends to launch VeChain (VET)/Tether (USDT) perpetual contract on its futures trading platform, Binance Futures. Also, users of Binance Futures who wish to trade the contract can choose between 1-50x leverage, according to a blog post on February 13, 2020.
VET/USDT Perpetual Contract Live on Binance Futures
Per the blog post, Binance has made plans to launch a VET/USDT perpetual contract on Binance Futures on February 14, 2020, at 08:00 AM (UTC) and interested traders users will be able to choose between 1-50x leverage.
Binance said:
"The perpetual contracts on Binance Futures are similar to the trading pairs on the spot market. They are priced and settled in the same manner."
Notably, VET, the native altcoin of the VeChain distributed ledger technology (DLT) project is up by 2.84% within the past 24 hours and about 42% since the start of the year.
Crypto Twitter React
On Reddit and Twitter, the VeChain community showed a level of excitement regarding the news of a potential perpetual contract for VET on Binance Futures.
A user on Twitter tweeted that the VET/USDT perpetual contract on Binance Futures will attract real investors and not only shorters.
#crypto #cryptocurrency #bitcoin#vet #vechain #vthor #vefam
This huge news!! This will attract real investors, not only those shorters. https://t.co/ysYjOvVoau

— [email protected] Ⓥ 🇺🇸🇺🇦 (@RippleDarth) February 13, 2020
Another opined that something significant is about to happen in the VeChain ecosystem since Binance chose VET, the 30th largest cryptocurrency by market capitalization when there are other higher ranking coins on the market.
Ask yourself the question why VeChain is selected by Binance? It's "only" a top 30 coin. Something big is coming,… #VeChain #VET https://t.co/rxEyEXh8dH

— Ron Dalton (@RonDalton01) February 13, 2020
On Reddit, some Redditors say they hope the market markers would seize the opportunity to make money while going long instead of shorting the market.
VeChain Adoption on the Rise
In terms of adoption, the VeChain project has been performing excellently of late, with the likes of Singapore's luxury goods platform Reebonz, integrating VeChain's blockchain solution into its processes earlier in January 2020, for product authentication.
Likewise, Japan's Dai Nippon Printing Group (DNP Group) began using VeChain's Toolchain in December 2019  for coffee cup recycling.
That's not all, in January 2020, VeChain partnered with Jur, a real estate company to enable people to invest in real estate using VET.
What's more, the VeChain Foundation collaborated with blockchain start-up ShareRing in February 2020,  to allow hotels, car rentals, insurance, etc. to be paid using the VET token.
BTCManager informed on December 6, 2019, that VeChain has launched VeVote, a decentralized voting system aimed at promoting transparency and improving VeChain's governance model.