Bitcoin: 2017 Was Great, and 2018 Could Be Greater If…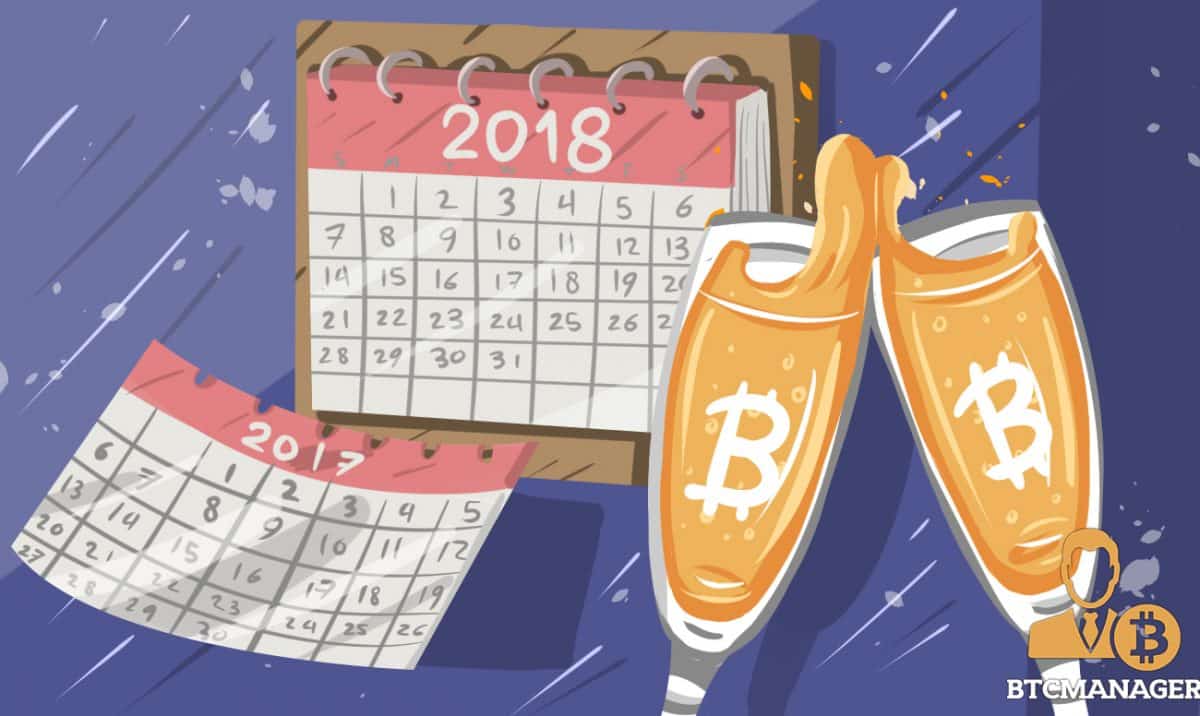 The flagship cryptocurrency's price hit $1,000 for the first time in 2017 and rallied to a high of $20,000, gaining the attention of institutional investors like the CBOE and CME Group on the way to the moon. Bitcoin analysts and enthusiasts have predicted an excellent 2018 for Bitcoin, but there are still hard battles to be won to succeed this year.
Bitcoin In 2018
A host of bitcoin experts and enthusiasts have predicted the bitcoin price to continue its upward trend. Analysts like David Drake, founder of LDJ capital, said that the Bitcoin price would react positively to basic economic principles: "There's a fixed supply of it [bitcoin] but [a] growing demand, when this happens the price rises."
However, for the predictions of many seasoned bitcoin analysts to hold true in 2018, some other factors like technological innovation and government policies need to be in favor of bitcoin. The following are some factors that might make or mar the bitcoin price this coming year.
Since the demand for bitcoin led to its massive price increase in 2017, the bitcoin transaction fees also skyrocketed, making it difficult to send and receive bitcoin. In some cases, confirmation time ranged painfully from days to even weeks before payments were confirmed.
Fortunately, an alternative has been suggested and is indeed experiencing positive rates of adoption. Segwit is a scaling method formulated by Dr. Pieter Wuille and has been proven to speed up bitcoin transactions and lower fees by increasing block size limit on a blockchain. Segwit has since been implemented on the bitcoin network, but just a few bitcoin exchanges and wallets have activated the update.
Only a meager 17 out of the 156 companies who signed up for Segwit activation, have deployed it. However, Bitcoin's core development team is set to launch a new wallet that will be Segwit enabled in May 2018. Many in the Bitcoin space believe that Segwit will ultimately pave the way for Lightning Network which is considered by many to be the best scaling solution to bitcoin.
A Store Of Value
As a result, many investors now prefer using quicker networks such as Bitcoin Cash and Litecoin to carry out daily transactions, making bitcoin more of a store of value than a payment method. Despite this existential crisis, the digital currency has still proven to be highly attractive to institutional investors.
Spencer Bogart, a partner at Blockchain Capital, has said that retail investors interest in bitcoin might push the Bitcoin price to $50,000 in 2018. He told CNBC that:
"Institutional ownership is still effectively zero percent. There's a lot of room for upward movement here, the drawbridges for institutional investors have only just been lowered."
In essence, institutional and retail investors involvement in bitcoin, Segwit and Lightning Network development, government regulations and upcoming hard forks will all have critical roles for Bitcoin in 2018.