Bitcoin Adoption: Stack Overflow Research Shows Only Two Percent of Organizations Accept Cryptocurrency Payments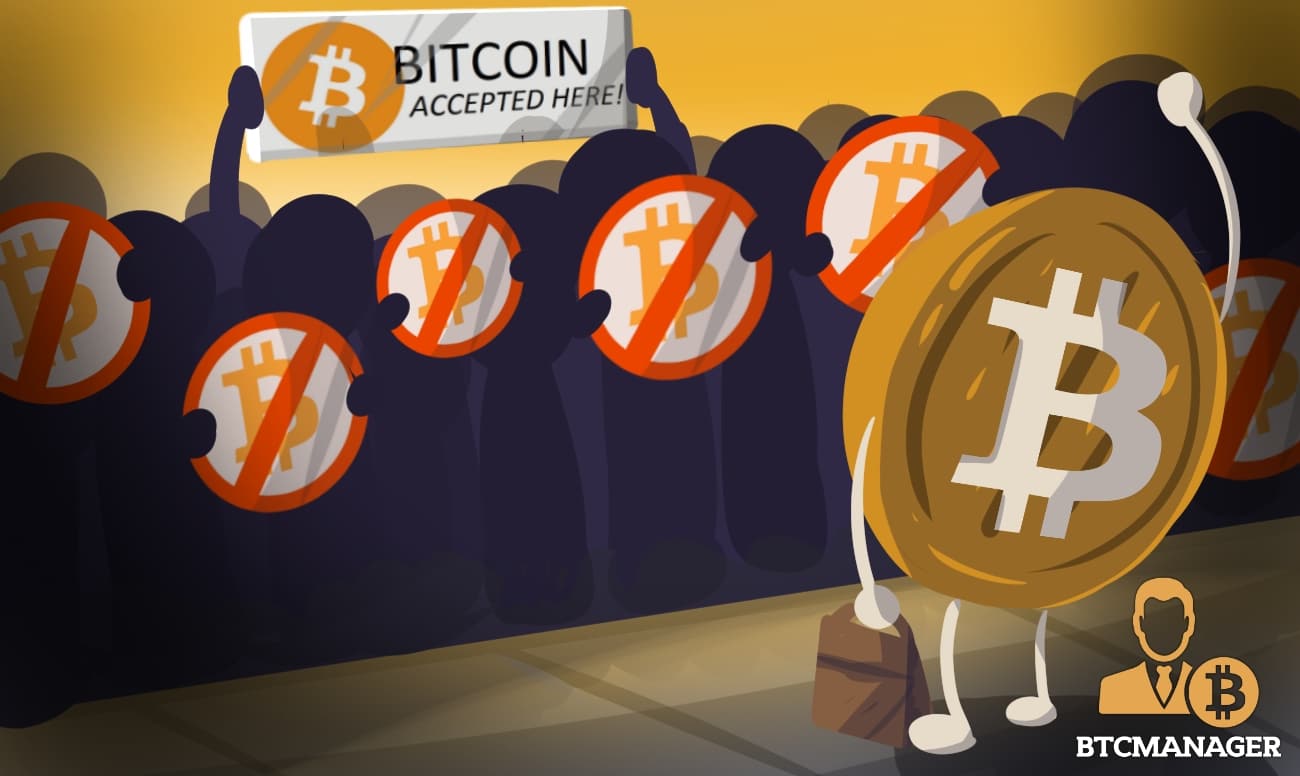 Bitcoin adoption among organizations remains low, according to the details contained in the recently published Stack Overflow annual developer survey, which includes findings that show a better performance for blockchain technology. Meanwhile, a Twitter poll by the International Monetary Fund (IMF) points towards greater bitcoin adoption within the next five years.
Low Adoption in the Corporate Scene
90,000 developers that participated in the Stack Overflow study, providing their opinions on bitcoin, cryptocurrency, and blockchain technology. Interestingly, findings show that only two percent of participants said their organizations accepted bitcoin and other cryptocurrencies as payments.
The 2019 Developer Survey Results are in! See what nearly 90,000 developers said about how they work and which tools they're using. #devsurvey2019 https://t.co/6D77oUfOCy pic.twitter.com/SiUX8X6zH9

— Stack Overflow (@StackOverflow) April 9, 2019
About 80 percent said their companies didn't adopt any form of distributed ledger technology while a further 12.7 percent declared that their organizations do adopt blockchain, but not for currency-based applications.
Another statistic that highlights the level of crypto adoption among organizations is that only 1.3 percent of respondents said their companies were looking to create their own cryptocurrencies.
Outside of the developer arena, cryptocurrency adoption while still growing remains in the minority among other payment means. A Kaspersky Labs research report published earlier in 2018 showed that only 13 percent of people in 22 countries around the world have made online purchases with bitcoin.
As previously reported by BTCManager, a research study by DataLight puts bitcoin payment utility for microtransactions as still being low. However, the company expects bitcoin to outstrip Visa, Mastercard, and PayPal within the next decade.
Presently, the consensus is that bitcoin excels greatly for large value cross-border transactions due to its fee structure. An IMF Twitter that concluded on Thursday, April 11, 2019, showed that 56 percent of people expect bitcoin payments to become more mainstream in the next five years.
More than 37,600 Twitter accounts participated in the poll.
We would like to hear from you. ⬇

How do you think you will be paying for lunch in 5 years? #IMFmeetings #DigitalPayments

— IMF (@IMFNews) April 10, 2019
Developers Open to the Idea of Greater Blockchain Adoption
The Stack Overflow research also asked more than 60,000 developers about their views on blockchain technology. More than 29 percent believed that the emerging technology could prove transformative across many different business processes.
On the flip side, about 16.8 percent described blockchain technology as a passing fad while a further 15.6 concluded that the technology was "an irresponsible use of resources." The greater majority of respondents who see any kind of utility in blockchain say non-crypto uses are the better option.
On the whole, the authors of the Stack Overflow research did note that there was a broad divergence of opinions on the usefulness of blockchain based on age, as summarized in the excerpt below:
"When asked what they primarily believe about blockchain technology, respondents on our survey are largely optimistic about its broad usefulness. This optimism is largely concentrated among young, less experienced developers, however. The more experienced a respondent is, the more likely they are to say blockchain technology is an irresponsible use of resources."