Bitcoin ATMs Undermine EU Anti-Money Laundering Efforts, Says Spanish Police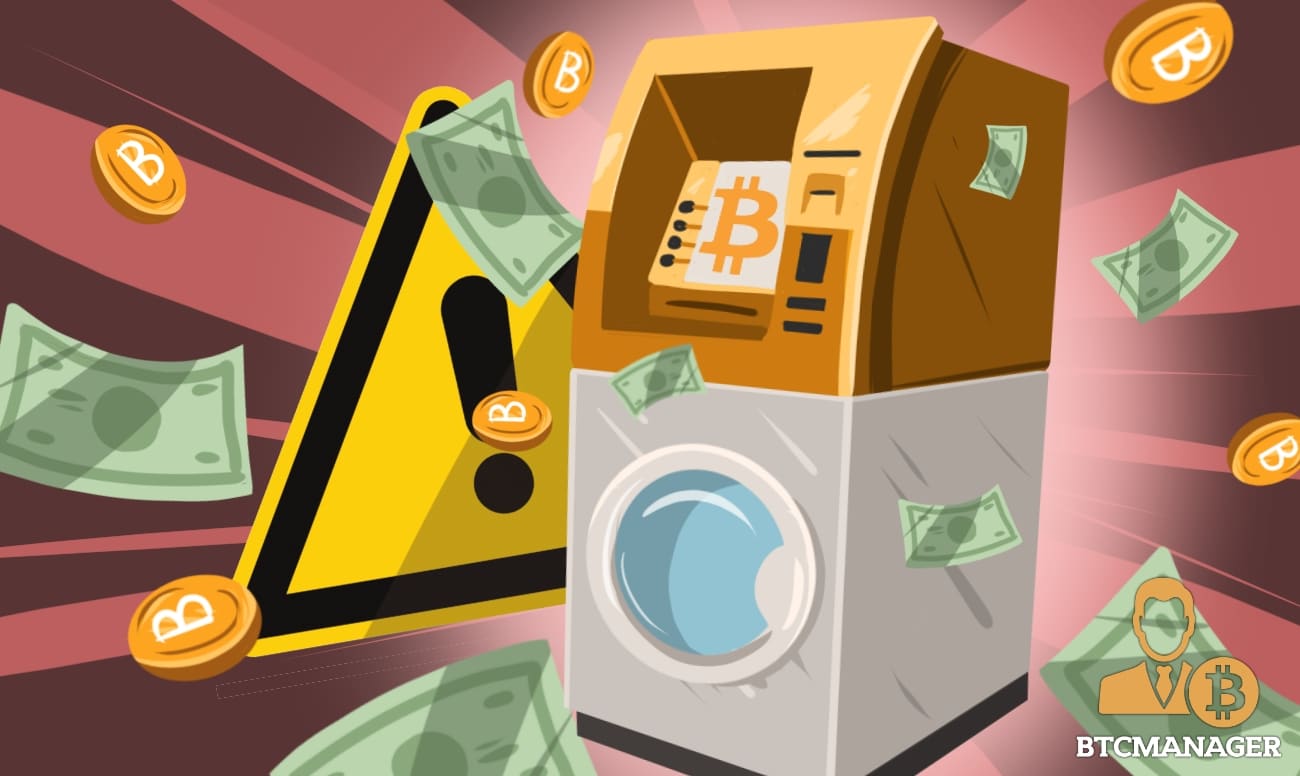 Spanish law enforcement says Bitcoin ATMs enable criminals to circumvent anti-money laundering (AML) regulations according to a report by Bloomberg. This statement comes following calls from officials in Canada for crypto cash machines to be banned over money-laundering concerns. Meanwhile, the number of crypto kiosks worldwide has crossed 5,000 and continues to increase.
Bitcoin ATMs Enable Circumvention of AML Rules
According to Bloomberg, Spanish authorities while trying to apprehend a drug syndicate discovered that Bitcoin ATMs provided a loophole for circumventing AML laws instituted by the European Union (EU).
The Civil Guard, a specialist anti-drug unit within the Spanish police force, says the lack of know-your-customer (KYC) protocols by crypto ATM operators means criminals can use the machines for illicit activities.
These revelations come as part of the details uncovered while pursuing a money laundering and drug trafficking operation. According to the police, Bitcoin ATMs played an important role in the operation, which allowed the suspected criminals to launder about $10 million.
As part of the operation, the syndicate hired two ATM kiosks and installed the same in their offices. They then claimed to be a cryptocurrency remittance company when, in reality, they were a front for an international drug trafficking ring.
Spanish authorities say the EU needs to expand its crypto AML provisions to cover cryptocurrency cash machines. Presently, the rules only apply to exchanges and wallet providers.
As previously reported by BTCManager, Canadian officials have also raised alarms about similar ATMs. Where the Spanish police are calling for more robust rules, Vancouver regulators are looking to ban crypto ATMs entirely.
In both instances, the complaints are the same. Cryptocurrency cash kiosks create an opportunity for money laundering operations.
Crypto Cash Machines at 5,000 and Counting
While regulators threaten bans, the number of Bitcoin ATMs around the world continues to increase steadily. Data from CoinAtmRadar shows that there are now 5,144 of such machines in 77 countries across the globe.
Spain and Canada currently have 89 and 693 machines, respectively. The distribution of Bitcoin ATMs globally is still highest in North America with the United States boasting a total of 3,319.
Some companies have even developed means of turning regular bank ATMs into crypto cash machines, thus further deepening the penetration of BTC buying and selling avenues globally.
However, Bitcoin ATM operators might have to consider introducing KYC protocols into their machines or risk regulators issuing a total ban.