Bitcoin ATMs Surpass 5,000 Worldwide as BTC Reaches New Highs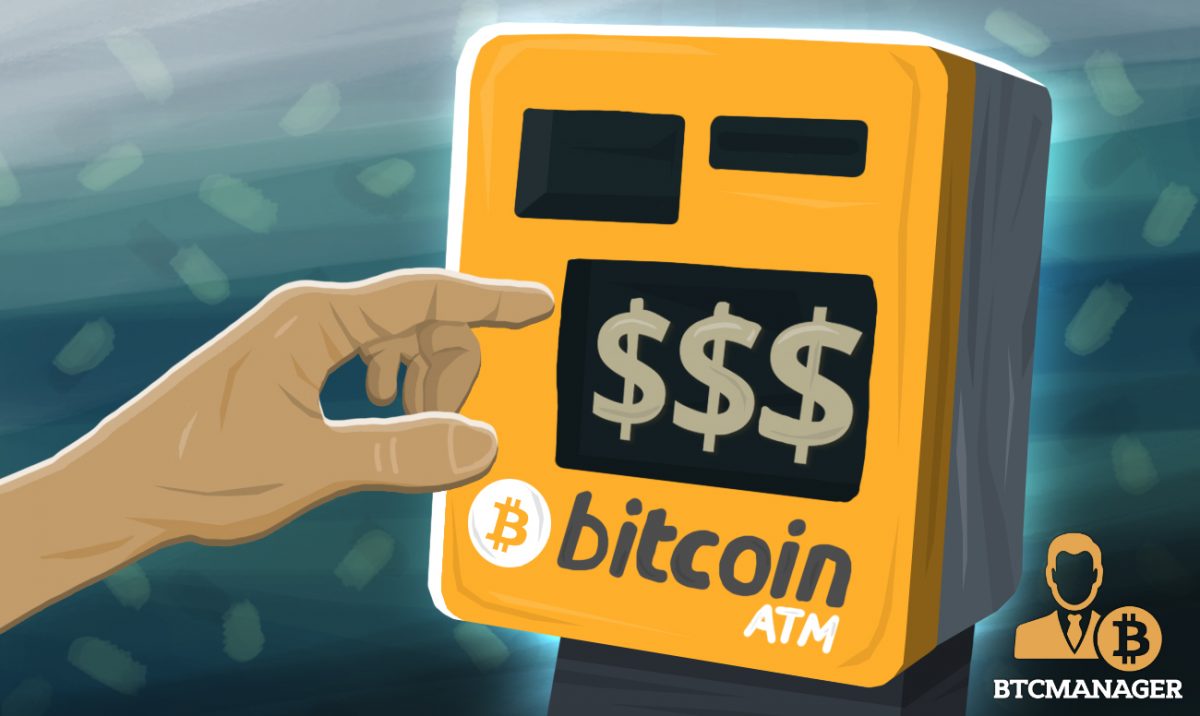 Bitcoin ATMs around the world continue to grow and show no signs of slowing down just yet. According to CoinATMRadar, a platform that monitors the growth of cryptocurrency ATMs worldwide, the number of Bitcoin ATMs globally has surpassed the 5,000 milestone.
Astronomical Crypto ATM Growth Amid Rising Prices

Recent statistics reveal that the number of Bitcoin ATMs around the globe crossed 5,000. At the time of writing, the exact amount of BTC ATMs in the world is 5,016. Since the first installation in Vancouver, Canada in 2013, the number of BTC ATMs has skyrocketed.
While this figure is nowhere near the number of traditional ATMs, which boasts 3.5 million worldwide, the continuous growth of Bitcoin ATMs means that more people will have access to cryptocurrency than ever before.
According to statistics, between June 1 and June 27, 2019, there were 159 installations with an average of six Bitcoin ATMs installed per day.
With BTC ATMs spread in about 80 countries around the world, the United States still maintains the number one spot, with over 3,200 BTC ATMs locations, making up 60.8 percent of Bitcoin ATMs globally.
Canada comes second with Bitcoin ATMs installed in 687 locations, and Austria took third place with ATM installations in 266 locations. Several other countries are, however, at the bottom of the ladder, with countries like Brazil, Indonesia, France, Zimbabwe, and the Philippines, having only one BTC ATM each.
North America, meanwhile, continues to remain on top, with 73.9 percent of Bitcoin ATMs globally, followed by Europe at 22.1 percent.
Interestingly, there seems to be a competition among Bitcoin ATM manufacturers, and the charts show that General Bytes, a European company, overthrew Genesis Coin to become the top BTC ATM manufacturer with the most installations.
General Bytes have installed bitcoin ATMs in 1,583 locations, thereby controlling 31.6 percent of the market share, while Genesis Coin follows closely with 1,526 installations (30.4 percent). Lamassu comes third with 456 locations (9.1 percent).
Some Jurisdictions Aren't Fans of Bitcoin ATMs

With the continuous growth of Bitcoin ATMs, however, comes governments' negative stance towards the ATMs. Recently, Vancouver, which saw the first bitcoin ATM in 2013, is now seeking a blanket ban on such machines.
According to a recent report by BTCManager, the city's law enforcement agents saw these ATMs as an avenue for money laundering, while Vancouver's Mayor called for an outright ban. However, business groups and lobbyists are calling on the government to extend regulations.
Dubai authorities in March 2019 removed its first ever BTC ATM, stating that the company that installed the ATM had loose AML/KYC regulations. Similarly, Indian authorities confiscated Unocoin's BTC ATM and arrested its founders under suspicions that the entrepreneurs installed the Bitcoin ATM for fraudulent purposes.