Bitcoin Bear Run on the Cards As BTC Goes Below the $45K Level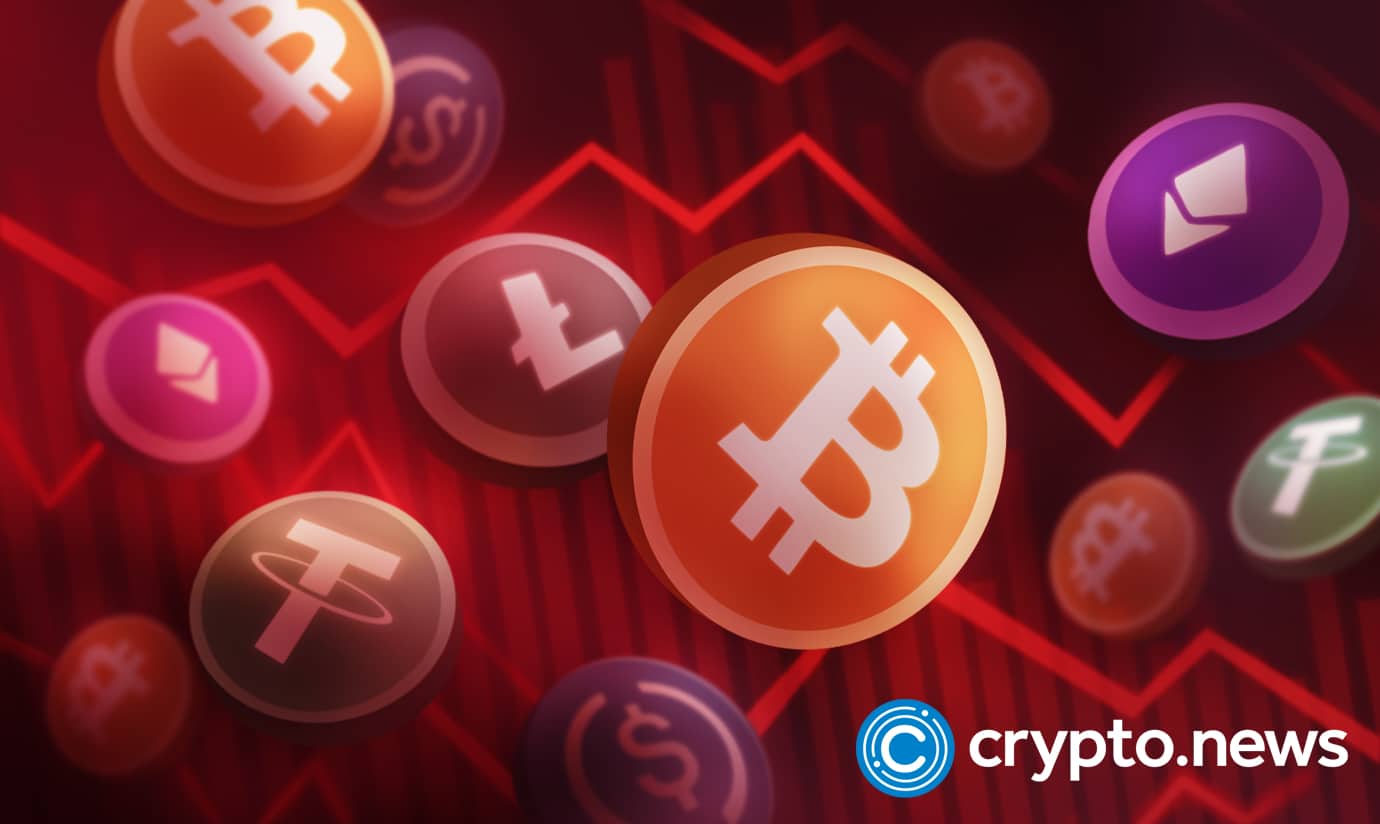 Bitcoin's price entered a correction zone after peaking above $48,000 towards the end of March. Considering its strong price action from around March 22, it was an inevitable pullback, which temporarily pushed it below $45,000.
Will Bitcoin Yield to Bears?
BTC has enjoyed some recovery, trading at $46,630 on April 5, after a 0.82% rally in the past 24 hours. However, Bitcoin (BTC) slumped to its support level of $45,000 on Wednesday morning even as on-chain data shows that overall buying activity remained positive. The crypto is currently trading at $44,874.72, a 3.5% drop from yesterday.
Bitcoin is currently in a zone of uncertainty, and its price may get further affected by factors beyond its control. Its latest rally started after a supply shock in March characterized by exchange outflows.
Bitcoin's circulating supply relative to the total balance on all exchanges (supply shock measure) fell from mid-February until March when it began to rise. Meanwhile, Bitcoin's price has risen significantly since February 23, resulting in a discrepancy between the supply shock measure and the price. As a result, the price fell to the downside until March 13.
The upward trend in the supply shock indicator reveals significant exchange outflows from early March to the present. The price showed a positive correlation during an upswing from March 7-9 before another decline that resulted in a bullish supply shock. The same supply shock boosted the rise from the middle of March to the end of March.
More outflows than inflows in Bitcoin's exchange net position as indicated by the change indicator. The indicator, however, currently indicates a rise over the past two days. Additionally, the supply relative to exchange balances reflects BTC's strong price support and implies a lack of strong selling pressure.
Institutions Continue Bitcoin Accumulation
The combination of an increasing supply and a more challenging time mining Bitcoin suggests a potential for a rally. As a result of this perception, big players accumulate digital assets for various reasons.
The Luna Foundation Guard's purchase of Bitcoin has added a utility to the digital asset. Its acquisition became a reserve asset for the UST platform. With more stablecoins following suit, Bitcoin's usefulness as a reserve asset increases.
In addition, Microstrategy, a firm that specializes in business analytics, recently announced the acquisition of more Bitcoin. This acquisition brings its total holdings to over 129,218 BTC. The company's new additions are funded by the cash it received from its recent acquisition of loans backed by Bitcoin. Its CEO, Michael Saylor, has no plans of selling his massive cryptocurrency hoard.
Due to Russia's invasion of Ukraine, the country's sanctions are expected to have a significant impact on the global trade currency market. According to Zoltan Pozsar of Credit Suisse, outside money to support the value of fiat currency will become more prevalent.
If the rise of digital currencies such as Bitcoin and Gold is confirmed, it will transform how the world funds its transactions. It would allow Bitcoin to become a more prominent part of the financial system.
Bitcoin Reaching $50,000?
According to Bitcoin analysts, this token might break the $50,000 barrier very soon, possibly surpassing $60,000 in the medium to long term. However, much relies on what occurs in the next few days.
"If we revisit the $45,000 range, I think that's a sign of weakness, and we'll go to the $45,000 area. If we don't, then it's likely to hit $50,000 next week," said Michaël van de Poppe, a cryptocurrency market analyst.