MicroStrategy Purchased Bitcoin Worth $190 Million Between February 15 and April 4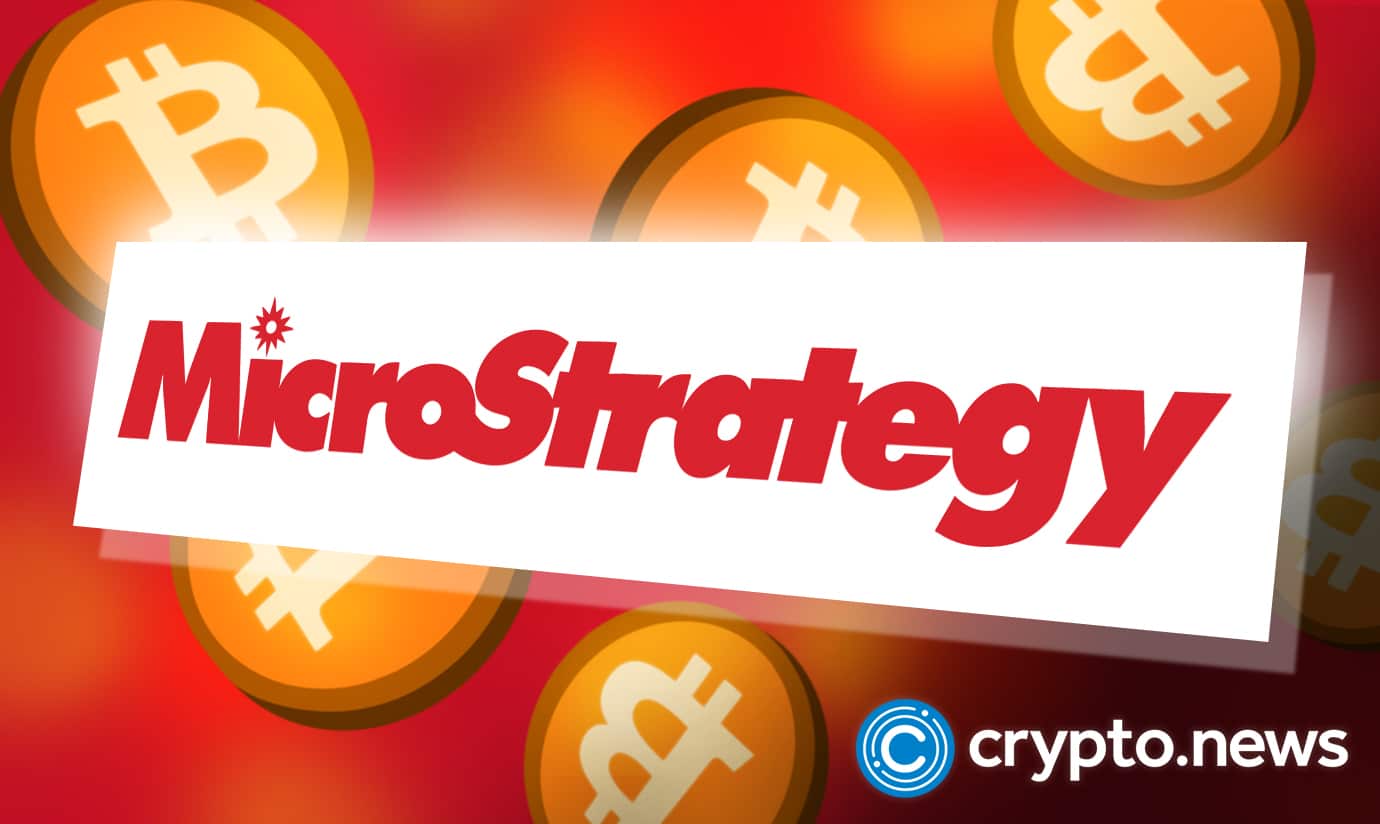 According to an April 5 regulatory filing, business analytics firm MicroStrategy purchased another $190 million (4,167 Bitcoins) in Bitcoin between February 15 and April 4. On average, the Virginia-based corporation paid $45,714 for each coin. MicroStrategy's average purchase price, including fees and expenditures, is $30,700. MicroStrategy presently has 129,218 Bitcoins (about $6 billion at publication).
MicroStrategy Obtained a Loan from Silvergate
MicroStrategy obtained a $205 million bitcoin-collateralized loan from Silvergate Bank to acquire more bitcoin. The loan is secured by a certain amount of bitcoin held in the company's collateral account.
According to the terms of the agreement, MicroStrategy would utilize the loan proceeds to acquire bitcoins, pay fees, interest, and expenditures linked to the loan transaction, or for general corporate objectives of its or its parent business.
Silvergate provides Bitcoin-collateralized loans through a service called SEN Leverage. It is one of the leading crypto-native enterprises catering to the rapidly increasing institutional demand for digital assets, and MicroStrategy has become one of these institutions.
"The SEN Leverage loan gives us an opportunity to further our position as the leading public company investor in Bitcoin," Saylor said. "Using the capital from the loan, we've effectively turned our bitcoin into productive collateral, which allows us to further execute against our business strategy."
Microstrategy Sticking to its Buy-and-Hold Strategy
Saylor's group has been amassing a large amount of Bitcoin for over two years. MicroStrategy became the world's largest corporate Bitcoin holder last year. The company made purchases of 124,391 coins as of December 31, 2021.
Its inaugural investment was one of several factors that sparked a crypto craze in 2021. It paved the way for other prominent corporations such as Tesla and Block (previously Square) to make their first Bitcoin acquisitions.
In recent months, MicroStrategy has taken various risky moves to raise money to acquire additional Bitcoin. They include issuing nearly $1.7 billion in senior convertible notes to institutional investors and conducting a $1 billion standard stock offering.
Companies are Investing in Bitcoin
The floodgates were initially opened in August and September 2020, when cloud software business MicroStrategy purchased $425 million in Bitcoin. It has since held the first position among publicly traded companies with 129,218 bitcoins as of now.
Others, such as payment processor Square and electric vehicle manufacturer Tesla, followed suit. So far, their holdings stand at 8,027 and 48,000 bitcoins respectively. Terra, on the other hand, which aims to buy 10 billion worth of bitcoin soon, currently has a bitcoin holding of around 30,000 bitcoins. Another fast picking one is Galaxy Digital which has a 16,402 bitcoin reserve.
According to data from the digital asset management business CoinShares, Bitcoin adoption has expanded at 113 percent yearly. In the meantime, people are adopting the internet at a slower pace of 63 percent.
Buying shares in public firms that hold Bitcoin can be a solution for investors who do not want to acquire Bitcoin themselves to obtain exposure to the asset without the trouble of establishing self-custody. Indeed, some analysts believe that the size of MicroStrategy's Bitcoin acquisitions has effectively turned the firm into a Bitcoin ETF.
Bitcoin Price Eyes Upside Break
After testing the $45,150 zone, Bitcoin started a new rally. It formed a base above the $45,150 level and tested the $45,800 level. The price managed to break through the latest slide's 50% Fib retracement level from the $47,444 swing low to the $45,153 low.
It is presently trading above the $46,200 hourly simple moving average and the 100 hourly simple moving average. On the upswing, an immediate resistance mark is at $46,700. Meanwhile, The global crypto market cap is $2.16T, a 0.89% increase over the last day. The total crypto market volume over the last 24 hours is also $106.10B, which makes a 4.44% increase.