Weaker Bitcoin (BTC) Miners Selling BTC in Droves as Bitmain Debuts Cheaper Hardware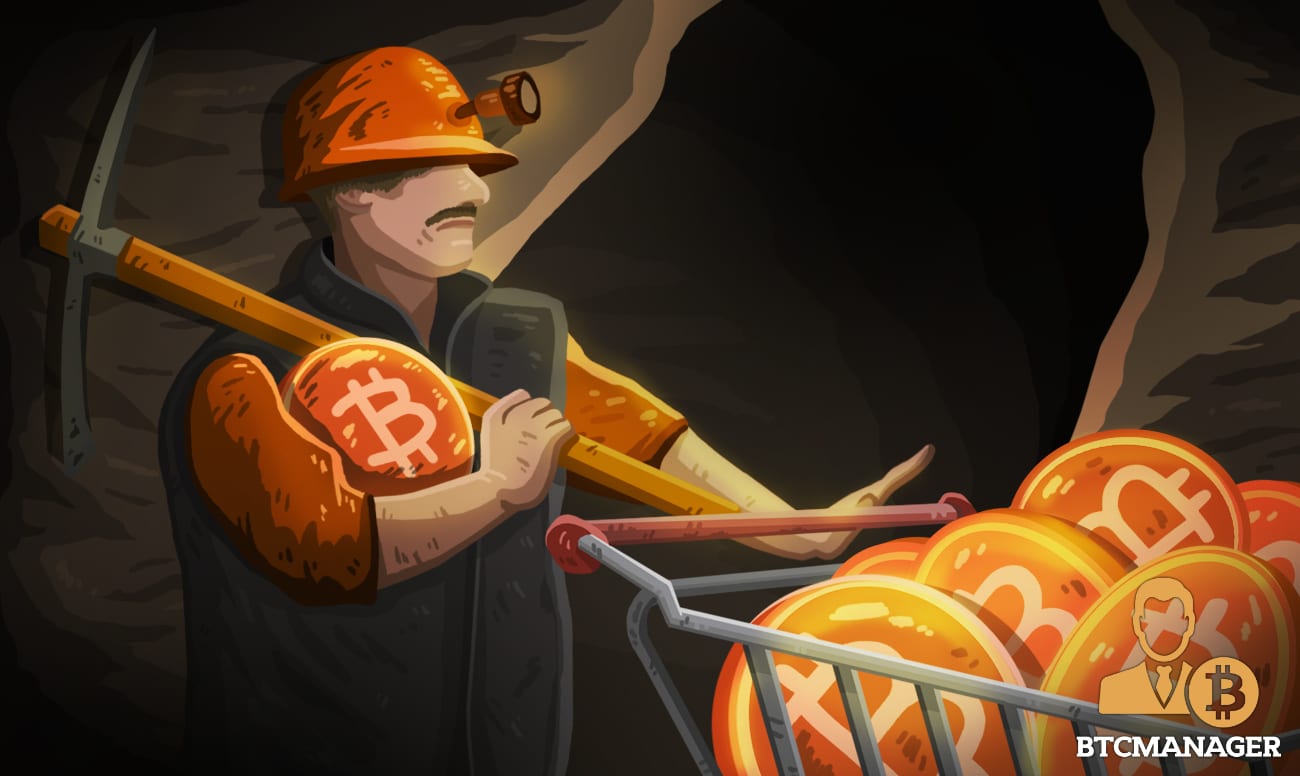 Weaker bitcoin miners are engaging in massive selloffs as Bitmain debuts a cheaper model in the Antminer series. 
Inefficient Miners Offloading Bitcoin Likely Signaling Capitulation
Smaller Bitcoin miners appear to be capitulating as figures show massive BTC selling. This trend comes as the May halving sees block reward slashed by 50 percent likely negatively impacting the bottom line for "weaker" miners.
Twitter user @_ConnerBrown_ highlighted the trend in a tweet published on Monday (June 1, 2020). An excerpt from the tweet reads: 
"This past week miners have sold 673 more bitcoin than were generated. We are seeing capitulation from inefficient miners, but prices are holding steady."
https://twitter.com/_ConnerBrown_/status/1267311826003525633
Bitmain Launches Cheap Antiminer Model
Meanwhile, Bitcoin mining behemoth Bitmain has introduced the Antminer T19, which is a cheaper model in the Antminer series. According to a blog post on Monday (June 1, 2020), although the T19 is a cheaper Antminer version, the chips found in the T19 model are the same as the S19 and S19 Pro models. 
Speaking on the specification of the new Antminer model, the blog post writes:
"The Antminer T19 is the third model released from the latest generation of Antminers proudly developed by Bitmain. The T19 is equipped with a hash rate of 84 TH/s ± 3% and has a power efficiency of 37.5 J/TH ± 5%."
Also, the new mining equipment uses the APW12 "power supply and upgraded firmware". Furthermore, the T19 boasts of a better performance than the T17. With these new and improved features, bitcoin miners are promised better mining experience and can get 
The new Antminer T19 will go live on June 1, while shipping will commence towards the end of the month. Bitmain is also planning to limit the number of miners purchased to two devices per user, to check the hoarding of the new machines. 
Bitmain Leadership Tussle Continues
Bitmain has been undergoing a leadership crisis, following the ousting of Micree Zhan, a co-founder of the company. In the midst of the ongoing saga, the company back in January 2020 slashed its workforce by half, ahead of bitcoin's third halving that happened in May 2020. 
There were also reports that the mining giant allegedly had connections with the crypto Ponzi scheme, Bitclub, which could act as a stumbling block to the firm's IPO plans.