Bitcoin Mining Giant Bitmain Ready to Fire Half of Its Employees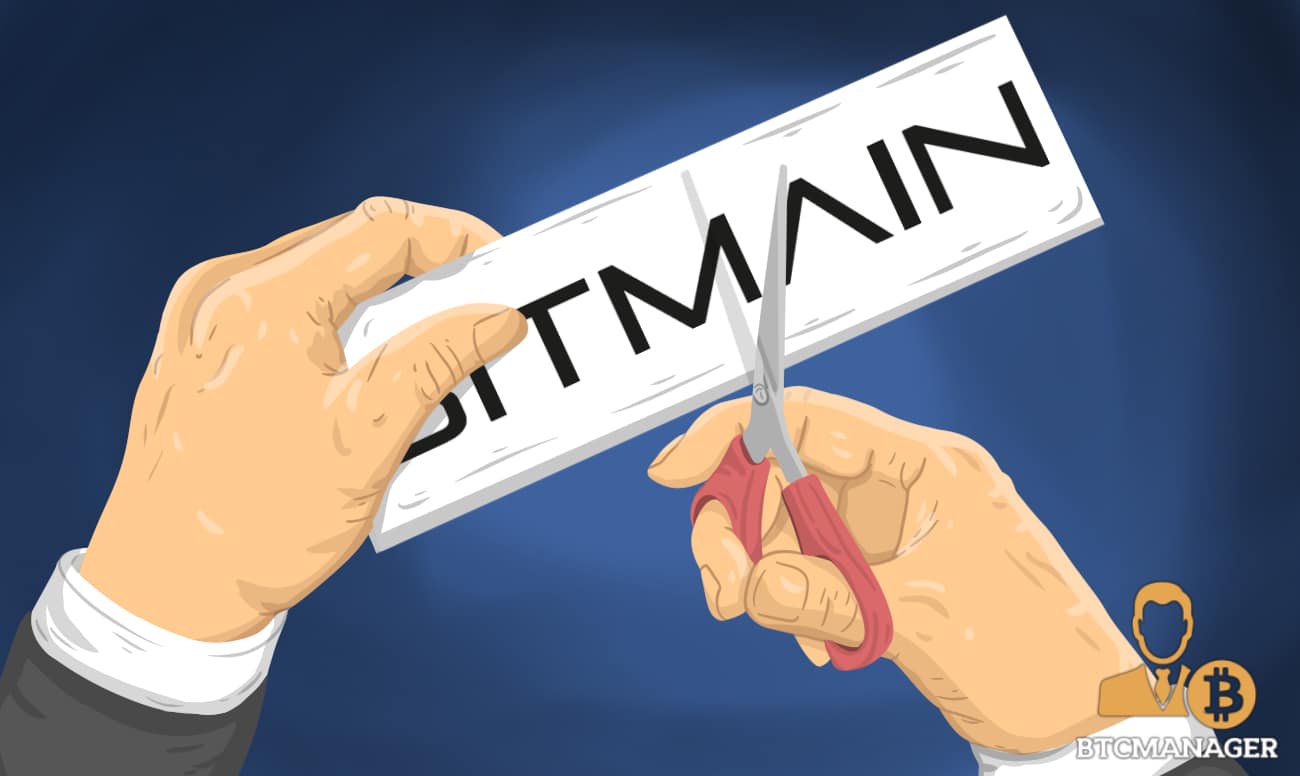 Chinese state media Sina is reporting that Bitcoin mining behemoth Bitmain is considering laying off up to half of its employees as the company envisages economic consequences of the coming Bitcoin halving event. Meanwhile, the legal tussle between the co-founders of the firm continues with ousted chief Micree Zhan filing for control of Bitmain with a court in the Cayman Islands.
Another Downsizing Round for Bitmain
Reports coming out of China say major Bitcoin mining company Bitmain is considering a "personnel optimization plan." Sources like Dovey Wan of Primitive ventures say the "plan" is simply a euphemism for more cutbacks as Bitmain reportedly looks to thin its employee overhead before the mid-2020 Bitcoin halving.
Bitmain with over 1,000 employees has a bigger staff strength than many of its competitors who reportedly only employ a few hundred people. According to Sina, the company plans to execute the employee cutbacks before its annual meeting slated for mid-January 2020.
There are still no details specifically outlining which business areas will be most affected. Binance has in recent times expanded its operations beyond crypto mining to other areas such as artificial intelligence (AI).
Binance is no stranger to mass downsizing of its employee numbers. During a difficult second half of 2019, the company fired workers in entire departments as the mining giant suffered huge losses. Back in late 2018, BTCManager reported that Bitmain was firing 50 percent of its staff.
Zhan Ready to Battle for Control of Bitcoin Mining Giant
The talk of possible mass staff retrenchment comes amid the legal tussle between co-founders Jihan Wu and Micree Zhan. According to Bloomberg, ousted co-founder Zhan filed summons in court in the Cayman Islands seeking a reversal in the decision of the shareholders to kick him out of the company.
In early November 2019, BTCManager reported that Zhan was gearing up for a court battle, stating that he had been betrayed by his partners. For his part, Wu, since taking back control of Bitmain has sought to consolidate his power base, instructing employees not to take any orders from Zhan.
Against the backdrop of these administrative and legal turmoils, Bitmain is looking to navigate its fresh attempt at another IPO after a couple of failed attempts. In late October 2019, the Bitcoin mining giant secretly filed for an IPO with the U.S. Securities and Exchange Commission a few days after major rival Canaan submitted its own IPO filing.