Bitcoin Mining Giant Bitmain Files for U.S. IPO, Chases Canaan Creative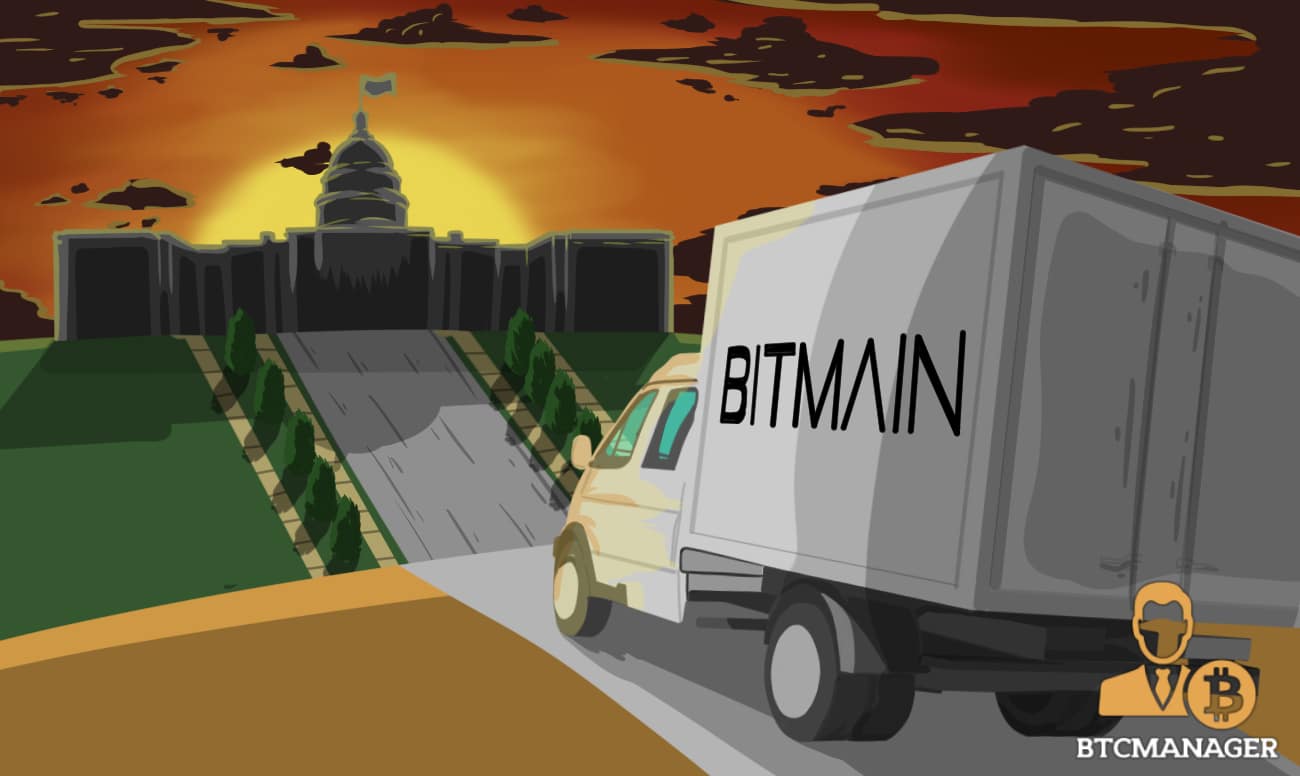 Bitmain Technologies, the world's leading manufacturer of Bitcoin mining equipment, has secretly filed for an initial public offering (IPO) with the U.S. Securities and Exchange Commission (SEC). Bitmain's application comes just a few days after its primary competitor, Canaan Creative, made its IPO intentions known to the financial authority. Fascinatingly, Bitmain's IPO is sponsored by Deutsche Bank, according to reports, October 30, 2019.
Bitmain Aiming for the U.S. Market 
Highly controversial Bitcoin mining ASIC chip maker, Bitmain Technologies, has taken a bold step further in its journey towards becoming a publicly-traded company.
Per sources close to the latest development, Bitmain, whose BTC.com and Antpool mining pools currently control 28 percent of the Bitcoin mining economy, has secretly filed for an initial public offering with the SEC.
Reportedly, Bitmain's IPO is being sponsored by Germany's Deutsche Bank, a 150-year-old bank that started exploring the potential of distributed ledger technology of late.
Unlike Canaan Creative, which is looking to raise $400 million via its U.S. IPO that's yet to be approved by the SEC, Bitmain has not stated the exact amount it's aiming for. However, if earlier reports are anything to go by, that figure could be around $300-$500 million.
Bitmain Fires Zhan, Hires Zheng Hua of Nasdaq China 
On October 29, 2019, reports surfaced that Bitmain's Jihan Wu had abruptly fired Micree Zhan Ketuan, a co-founder of the firm, warning other employees to sever all relationships with the out-of-favor Zhan or face criminal charges.
"If employees cause any harm to the company's economic interests, Bitmain will investigate their civil or criminal liability according to the law," declared Wu.
Interestingly, Wu has now taken over the responsibilities of Zhan and Bitmain has now hired Zheng Hua, the former representative of Nasdaq China, as its consultant.
While it's still unclear whether the U.S. regulators will approve Bitmain's IPO filing, the 2019 100th-richest firm in China, according to the "Hurun Rich List," may have a significant advantage over Canaan Creative, as it recently launched a mega Bitcoin mining facility that will provide employment to Texas numerous residents.