Bitcoin Mining Firm Bitmain Rumored to Cut 50 Percent of its Staff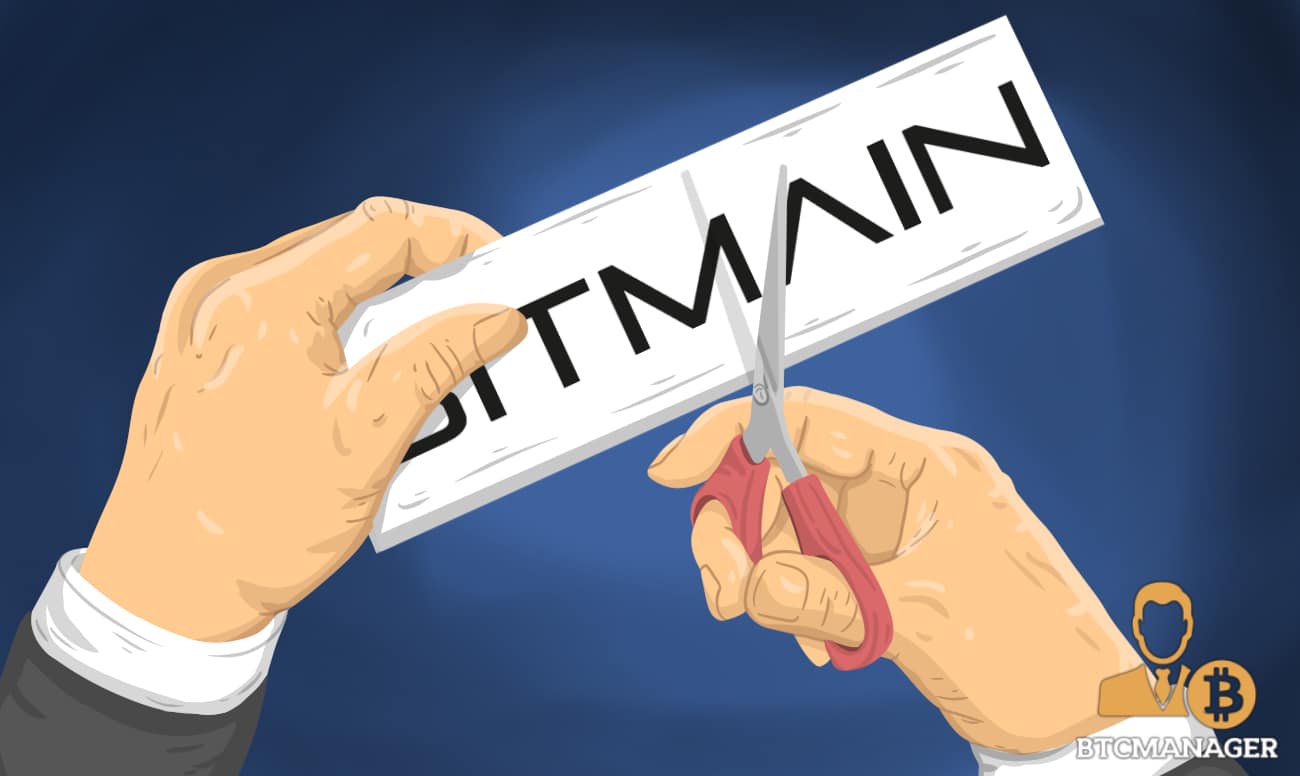 According to a report published by Finance Magnets, on December 24, 2018, Bitcoin mining behemoth Bitmain has sacked its entire Copernicus team, which was responsible for the development of the firm's Bitcoin Cash client.
Bitmain to Cut its Workforce by half in the Coming Week

Per sources close to the matter, Bitmain has silently laid off its entire Bitcoin Cash client development team with just one-week notice. Blockstream CSO and former BTCC COO, Samson Mow made the layoff public on Twitter on December 24, 2018, adding that some of the employees "had just joined the company."

Having a total strength of 2000 employees, an abrupt layoff of close to 50 percent of the workforce will undoubtedly take its toll on the goodwill of the mining giant. Bitmain is inarguably the largest bitcoin mining firm in the world. The fact that its hashrate is steadily reaching 51 percent of Bitcoin Network speaks volumes about its dominance in the crypto mining industry.

Bitmain has not confirmed the reports yet, but it can be safely assumed that the recent crypto market plunge might have had its impact on the company's long-term strategies.

The civil war within the Bitcoin Cash community between Roger Ver and Craig Wright further added fuel to the falling cryptocurrency prices. Bitmain's large BCH holdings made matters worse. This chain of events has made business difficult for the Chinese mining firm, as it is now struggling with its upcoming IPO.

Things took an ugly turn for Bitmain when it came to the knowledge that crypto miners in China are selling their mining equipment at giveaway prices. The inability to breakeven forced many miners to sell their mining rigs for trash.
Bears in Firm Control of the Market

Notably, it is not only Bitmain which is facing the wrath of the bears. BTCManager reported on December 10, 2018, how companies like ConsenSys, SpankChain, and Steemit are axing their staff due to the prolonged dull market.

After hitting a market cap of $813 billion in January 2018, today the entire crypto industry has a market cap of just around $130 billion. In October 2018, bulls were pretty confident of a repeat of the historic 2017 rally.

Unfortunately, the price of bitcoin and all the altcoins took a significant hit during November, which resulted in bitcoin tumbling down to figures close to $3,200. At the time of writing, the price of BTC was $3,741.

BTCManager reported on December 11, 2018, how Bitmain shut down its development center in Israel in the wake of the market crash.