Bitmain IPO Suffers Major Setback as Hong Kong Regulator Declares Crypto Firms "Immature"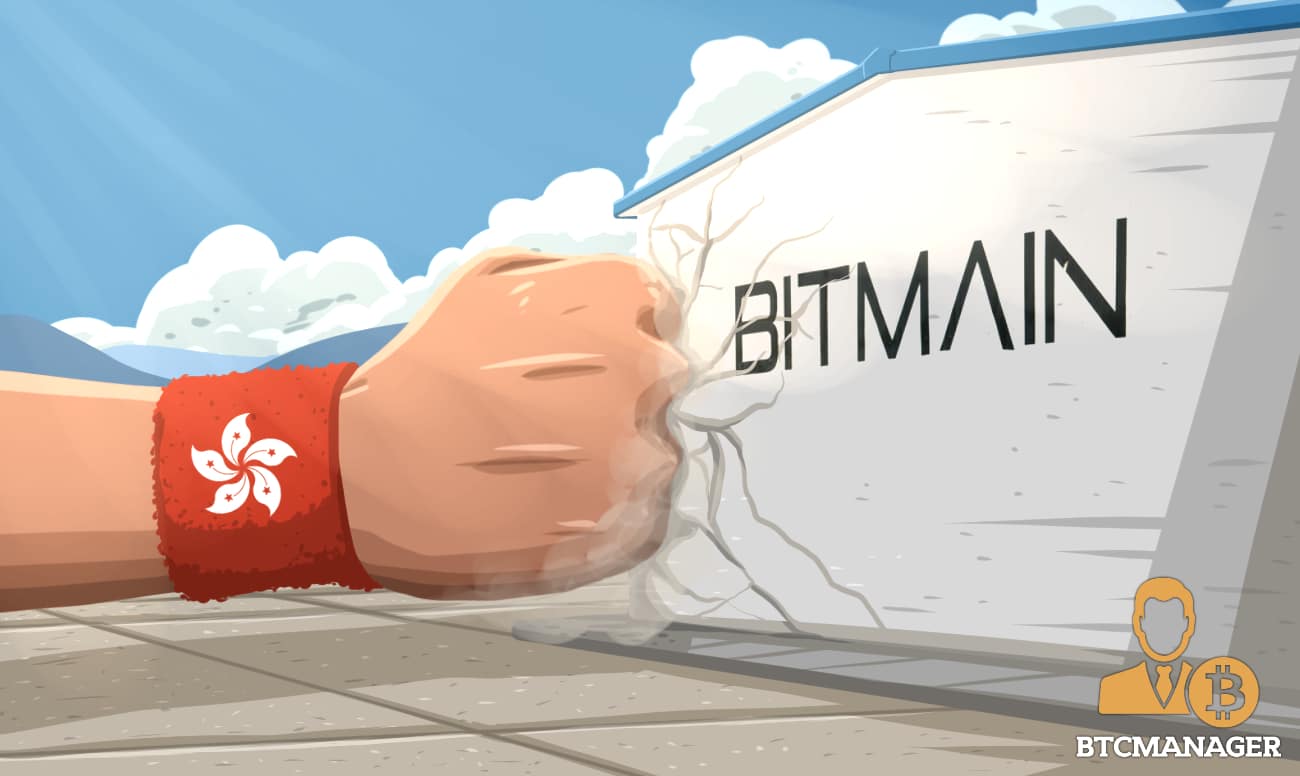 These are not the best of times indeed for Bitmain,  the world's largest manufacturer of bitcoin mining equipment as Hong Kong's stock market regulator, HKEX has made it clear that it would not approve the initial public offering (IPO) applications of DLT-linked firms until the region formulates a robust regulatory framework to govern its blockchain technology and cryptocurrency space, reported local news source, the South China Morning Post (SCMP) on December 19, 2018.
No IPO Approval for Bitmain
Per sources close to the development, Hong Kong Exchanges and Clearing Limited (HKEX), which is the country's stock market regulator and the operator has reportedly hinted it would not give Bitmain the go-ahead to launch an initial public offering, citing the premature and unregulated nature of the blockchain industry.
"It is premature for any cryptocurrency-linked business to conduct an IPO in Hong Kong before a solid regulatory framework is put in place by the authorities," two anonymous sources reportedly told the South China Morning Post.
As reported by BTCManager in July 2018, Bitmain raised $1 billion in its pre-IPO funding round led by Tencent and SoftBank, after previously securing about $400 million from its funding round led by Sequoia Capital, as part of its target to raise at least $3 million before the commencement of its IPO.
Having succeeded in securing vast amounts of funds, in September Bitmain officially filed a draft application to enable it to get listed on the Hong Kong Stock Exchange.
Interestingly, while Bitmain was busy sourcing for funds to make its IPO ambition a considerable success, its counterparts, Canaan Creative and Ebang were also making active plans to launch their IPOs, with both firms announcing fundraising targets of $400 million and $1 billion respectively.
End of the Road?
According to the SCMP, Hong Kong's listing rules require participating entities to have a closed-door meeting with the Listing Committee within six months of their application, to allow the firms seeking for an IPO approval to answer pertinent questions concerning their fundraisers.
If the applicant fails to get an invitation from the regulators after the six months, its listing becomes invalid.
Canaan's IPO application lapsed in November, while Ebang's filing has also met a brick wall, no thanks to Trump's increased tariffs on Chinese crypto mining gear.
Come March 2019, Bitmain's IPO push would also kick the bucket if the bitcoin behemoth doesn't get a hearing from the Listing Committee.
While a possible rejection might be a massive blow to Bitmain, a reasonable move for the firm to make would be to launch a security token offering (STO) or better still, wait indefinitely for the Hong Kong cryptosphere to get entirely regulated before re-applying for an IPO.