Bitcoin Price Slump Forces Bitmain to Shut Down Israeli Center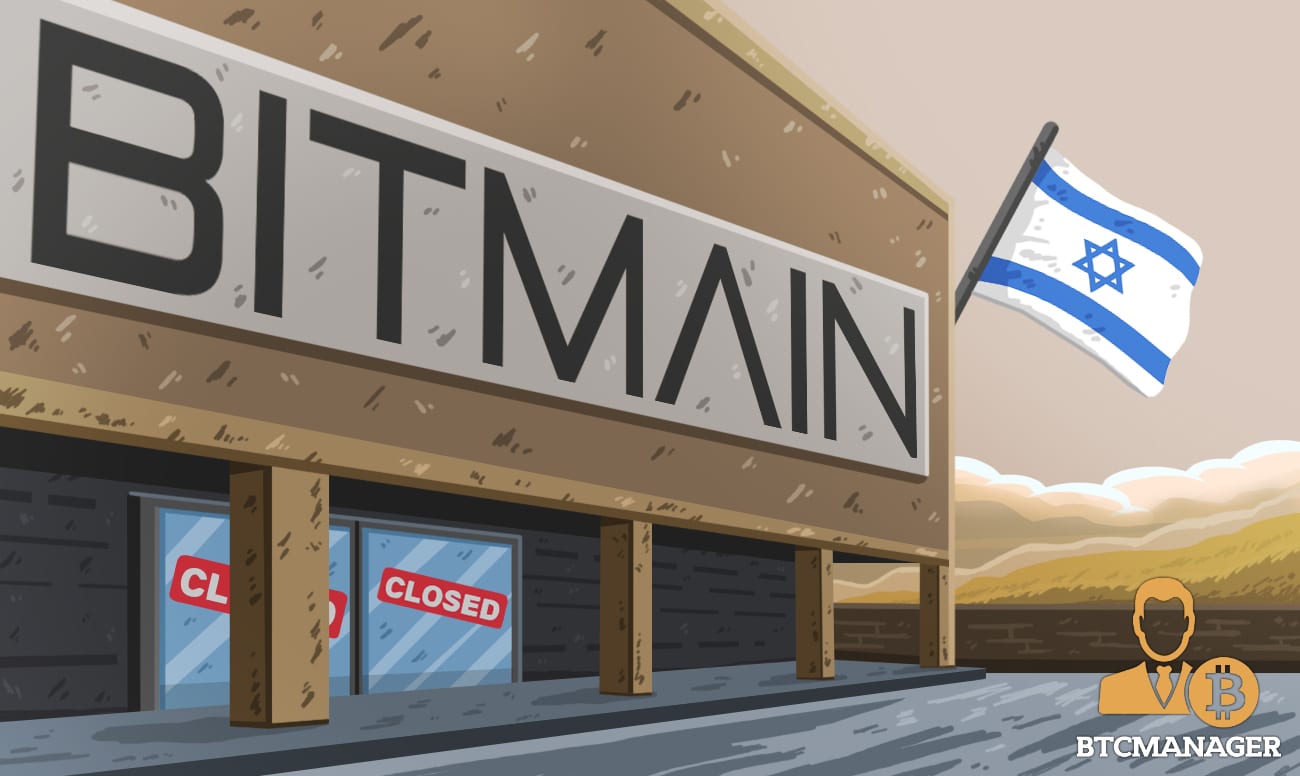 Bitmain, the world's leading bitcoin ASIC miner maker, is set to close its developmental center located in Ra'anana, Israel and lay off 23 employees, following the recent crash in the price of bitcoin and other cryptoassets, reported local news source, Globes on December 10, 2018.  
End of the Road?
The latest development is coming on the backdrop of the sharp fall in the price of bitcoin and the general decline in the digital currencies market. The closure of the Israeli developmental center is a significant blow to Bitmain, as the center plays an essential role in the development of blockchain technology in the region.
The closure will also see Gadi Glikberg, who is the head of the Israeli facility and a Vice President at Bitmain, vacate his position in the company. Addressing the employees of Bitmain's Israeli development center, Glikberg stated that:
"The Crypto market has undergone a shake-up in the past few months, which has forced Bitmain to review its various activities around the globe and to refocus its businesses in accordance with the current situation."
The world's largest manufacturer of bitcoin mining equipment, with offices in several parts of the world including the United States and Hong Kong, remains a heavyweight in the blockchain technology and digital assets space. Despite the brand and massive network, the crypto market downturn seems to be adversely affecting the bitcoin big whale.
In September, reports emerged that Bitmain was suffering from severe financial crisis brought about by the crypto "winter."
It's worth noting that Bitmain also manages the Antpool bitcoin mining pool and the cloud-based mining platform Hashnest. Earlier in November 2018, Bitmain launched a new 7nm (nanometer) Antminer hardware that supports both bitcoin (BTC) and bitcoin cash (BCH).  
A Depressing Bloodbath
2018 cannot be described as the best of years for the cryptoassets market, as bitcoin alone has lost more than 70 percent of all gains made late last year.
As reported by BTCManager in November 2018, the twelve-month low experienced by the pioneer cryptocurrency has forced many firms to change their policies, trim down their workforce or even shut down their operations indefinitely.
While some crypto enthusiasts like Tim Draper remain optimistic that the bulls will return soon, at press time the bears remain king with the total cryptocurrency market capitalization sitting at a meager $110 billion, as seen on CoinMarketCap.