While You're Pouting about Crypto Prices, Whales Are Accumulating Billions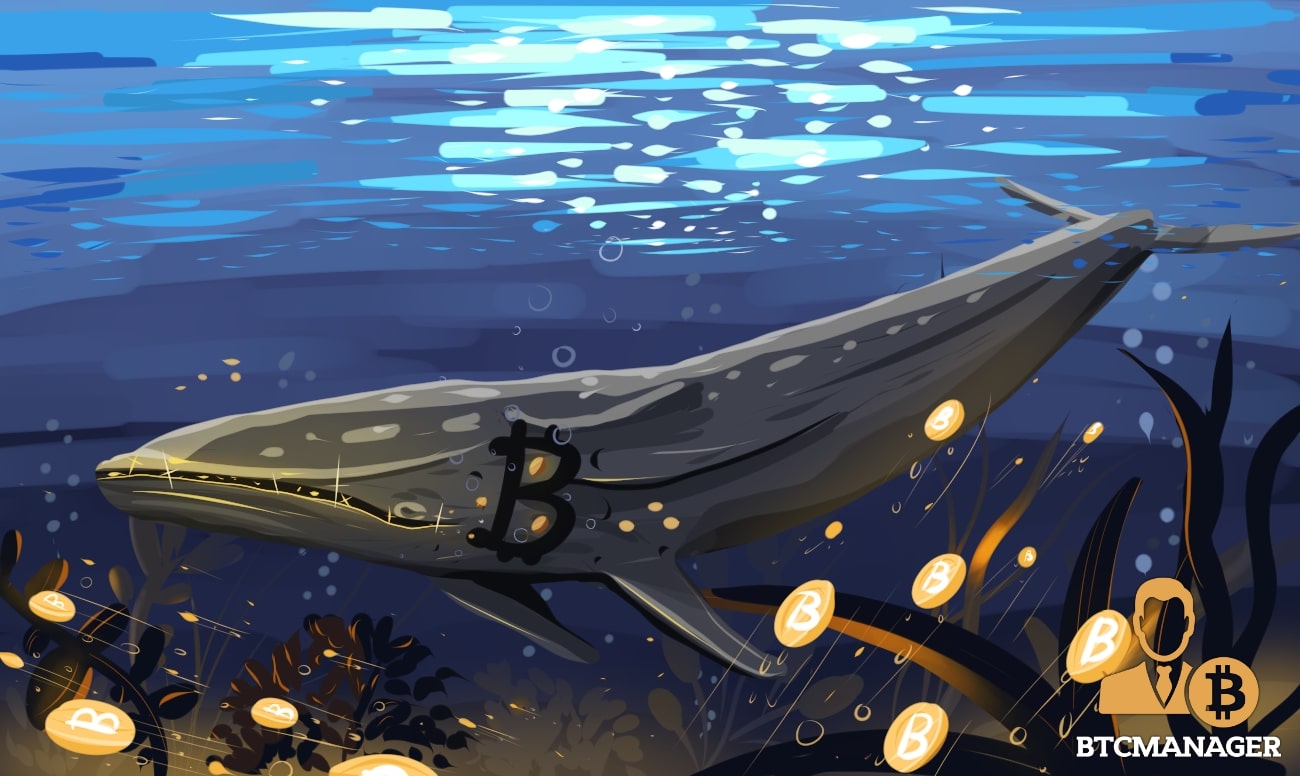 Active trading whales have accumulated more in 2018 than any period in the Ethereum's history despite the ongoing bear market, holding a fifth of Ethereum's total circulating supply, Diar reported on December 3, 2018.
Ethereum Whales Accumulate Billions
The current bear market that has plagued the crypto industry since early November doesn't seem to have affected Ethereum's biggest whales.
According to a December 3, 2018, report from Diar, 2018 has been the best year for active trading whales, as they have accumulated more in 2018 than any period in the Ethereum's history. The report showed that November closed with whales sitting on a whopping 80 percent increase since the start of the year.
The tally for the top addresses actively trading ethereum is just over $2.3 billion, holding nearly a fifth of Ethereum's circulating supply. According to data provided by TokenAnalyst, over 5200 actively traded addresses have held balances that propped them up within the Top 1000 since Ethereum's Genesis.
However, whales who continue to maintain their original balance are even 500 at the end of November, holding over 20 million ETH alone. The beginning of 2018 saw whale addresses amounting to 11 million during peak season, while the same addresses only held 5 million at the start of 2017.
ICO Investors Could Be Looking for the Exit
Diar's report showed that the growth in ether holding by active whales could be the result of ICO investors exiting the trading of tokens. Most tokens have already been paired with ETH, which has plummeted by all accounts versus the start of the year.
However, there are now fewer whale addresses than the start of 2018, a drop of nearly 30 percent, with active traders consolidating further holdings of the circulating supply. On an ether holdings basis, and as a total of whale holdings, the balance is exactly split at the start of December versus the start of the year at peak season. This could indicate that new players are yet to come into the space and start trading.
Total ETH holdings have plummeted in value from just over $21 billion at the end of January 2018 and now stand at only $2.3 billion. Still, despite holdings across major whales being equal since July 2017, the net balance of additions and withdrawals throughout 2018 to date stands at a positive of $1 billion, Diar reported.
And while this isn't a clear sign of fresh money entering the market, data has shown that almost 90 percent of these funds came through in the first quarter of 2018.
On a quarterly basis, whale net balance growth has continually been closing at a negative since the beginning of 2017. But, this trend might come to an end during the final quarter of 2018, as it stands at a 270 percent increase versus the previous quarter, and there's still a whole month to go.