Bitcoin (BTC) Unable To Hold Above $24,000 While Dogecoin Metrics Soar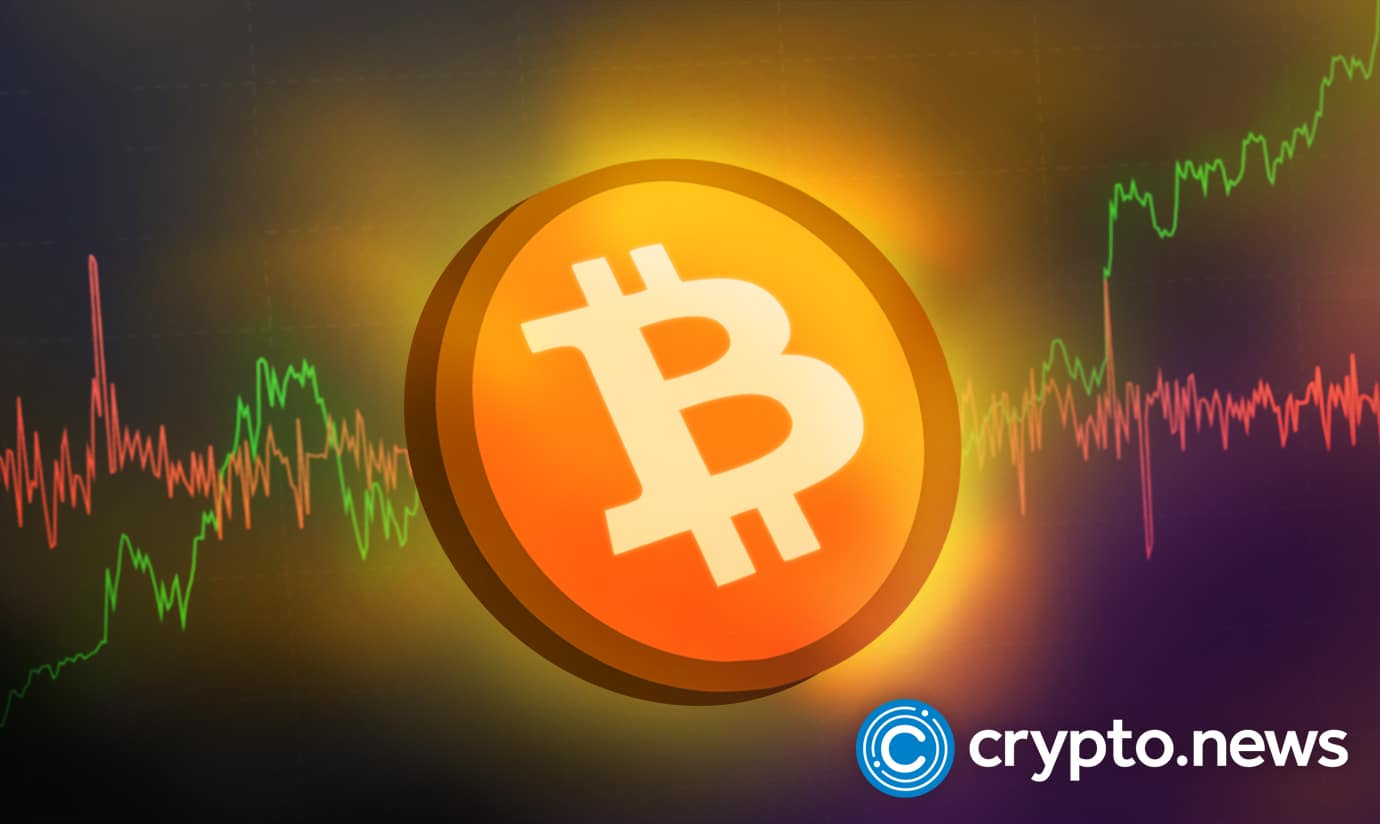 The mood in financial markets is risk-off today. While bitcoin, silver, and futures tied to the S&P 500 are trading lower, the US dollar is gaining against other currencies. That is because investors are reducing their exposure to risky assets as they anticipate that the Federal Reserve will use the minutes of its July policy meeting to signal slower rate hikes.
Bitcoin Has Been Highly Volatile
The cryptocurrency market has been experiencing various price movements over the past couple of weeks, with notable assets such as Dogecoin making significant gains. However, most of these assets could not sustain the bullish trend for a long time. This week, the market has seen a slight drop in prices.
Bitcoin has experienced significant volatility in the past few days. However, it seems that it has stabilized out around the $24,000 mark. On the other hand, Dogecoin is showing signs of a progressive increase in value. That has led to it becoming one of the most popular meme coins. Unfortunately, altcoins are not doing well as their prices are still stagnating.
Bitcoin experienced a significant increase in its value during the past few days. It initially rose to $25,000. However, this was before it halted during the weekend. During this period, the price of Bitcoin also experienced several fluctuations.
Due to its nature, it seemed like it would be hard for Dogecoin to maintain its price rise. However, it bounced back and hit the $25,000 mark within an hour. That was the highest point for Bitcoin since June.
Dogecoin Gains Momentum
The price of Bitcoin started to fall continuously over the past couple of hours. It eventually gave up more than $1,000 to reach below the $24,000 mark. Since then, the price of Bitcoin has been hovering around the same level. The cryptocurrency has a market cap of around $455 billion and is currently 40% dominant over altcoins.
Despite being the first and only cryptocurrency to have a dominant position in the meme coin world, Dogecoin is taking a different route. The leading meme coin, DOGE, has gained 8% in value in just one day. It is currently on top of altcoins and other cryptocurrencies.
Price Performance of Altcoins
Ethereum is currently on a positive upward trend that has gained over 74 days of its peak at around $2,000. This bullish movement is attributed to the increasing sentiment about cryptocurrency.
ETH's rise was linked to the rumor about its upcoming blockchain upgrade, which is referred to as the Merge. However, after a brief spike, the cryptocurrency price has since dropped.
For altcoins, the price movement has not been easy. Some of them experienced volatility throughout the weekend and on Monday, and some have even stalled. Some of these include BNB, Cardano, and Dogecoin. On the other hand, Monero performed well, as its token XMR gained 5% during the trading session.
Buyers Eye Lower Bids
According to data from TradingView, the daily decline in Bitcoin/USD was more than 2%. It hit $23,325 on Bitstamp. The pair started to show signs of weakness after US equities opened. It was also before the Federal Open Market Committee's latest meeting minutes. Notably, the meeting was not focused on a decision regarding interest rates. Instead, it was used to gather information about the Fed's thinking on the next rate hike.
Bitcoin's short-term trend was rapidly losing steam as support from the Binance order book faded. On-chain monitoring tools such as Material Indicators noted that the bear market rally was still losing momentum even if the market got another boost.
According to Matthew Hyland, he had been warning about the market's decline for the past couple of days. The market structure had shifted weak, and it seemed like it was starting to turn around last week.