Bitcoin cash (BCH) surges 166.3% over past 2 weeks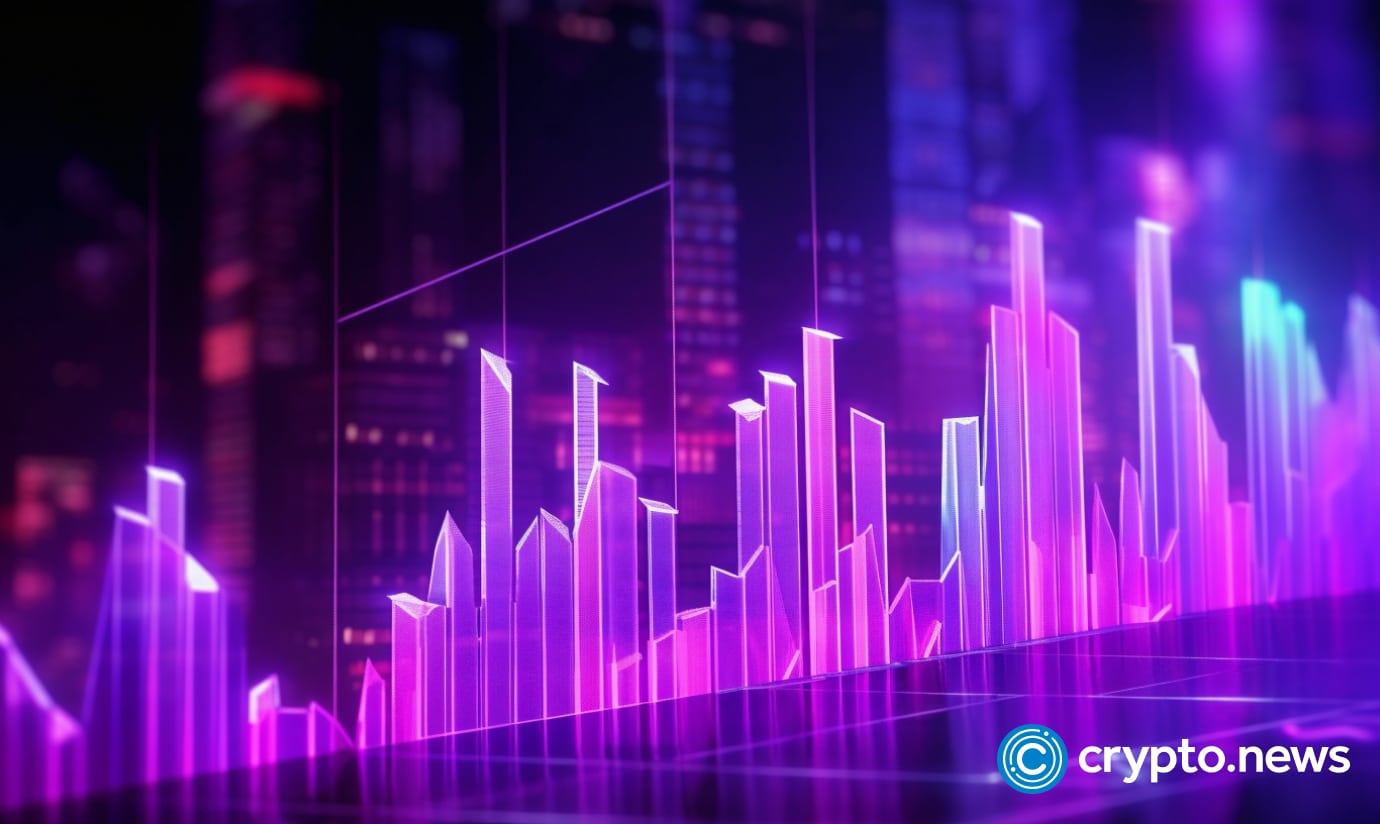 Bitcoin cash (BCH), a cryptocurrency that originated as a fork of bitcoin, aims to enhance transaction efficiency for both individuals and businesses, and it has remained a prominent player in the top 50 cryptocurrencies based on market capitalization.
In Q2 of 2023, BCH experienced a substantial 104% surge in price, which can be attributed to its listing on EDX Markets.
Skyrocketing value
According to CoinGecko reports, June 2023, bitcoin cash (BCH) experienced a remarkable surge, reaching a yearly high of $320, marking an impressive increase of nearly 200% from its opening price of $110 at the beginning of the same month.
The market capitalization of bitcoin cash also soared past $6 billion during this period. Moreover, daily trading volume skyrocketed from an average of $52 million to over a billion dollars in the final weeks of June.
Even looking at the past week, CoinMarketCap is still showing impressive growth with a 21.30% increase in the past 7 days, where it currently sits at $277.55, although in the last day the continuation of a downward trend is evident with a 3.27% decrease.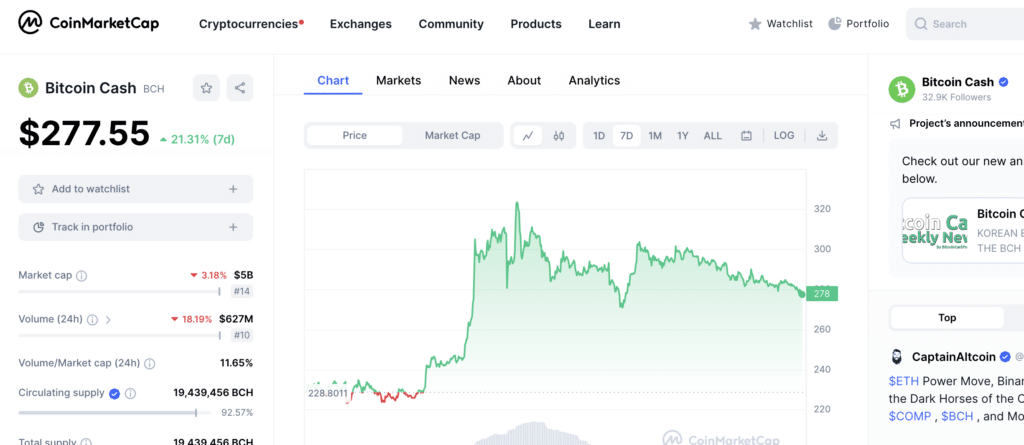 Moreover, the same CoinGecko report said demand for this bitcoin fork drove the number of holders to surpass 22 million during this period. Additionally, on the network side, mining difficulty surpassed 390G, while the hashrate exceeded 3.1EH/s on June 30, 2023.
Litecoin, bitcoin, and bitcoin SV also experienced growth during the same period, and the primary catalyst behind this significant growth across these related asset classes has become a subject of speculation, although the most probable principal catalyst is currently believed to be the launch of EDX Markets.
Bitcoin, as a one-of-a-kind asset
While bitcoin cash continues to grow, it is noteworthy that other assets like solana are getting hit, according to Ethereum co-founder Vitalik Buterin.
His response comes after the U.S. Securities and Exchange Commission (SEC) filed lawsuits against leading cryptocurrency exchanges, Binance and Coinbase, and accusing them of listing numerous alleged "securities" including popular cryptocurrencies like cardano (ADA), solana (SOL), and polygon (MATIC).
SEC Chair Gary Gensler has provided insight into his perspective, categorizing bitcoin as a distinct commodity due to its "unique history and creation story." On the other hand, bitcoin cash, is a fork of Bitcoin's blockchain code, maybe providing some additional insight to its rising value.