Bitcoin clinches 6-month high, providing support for altcoins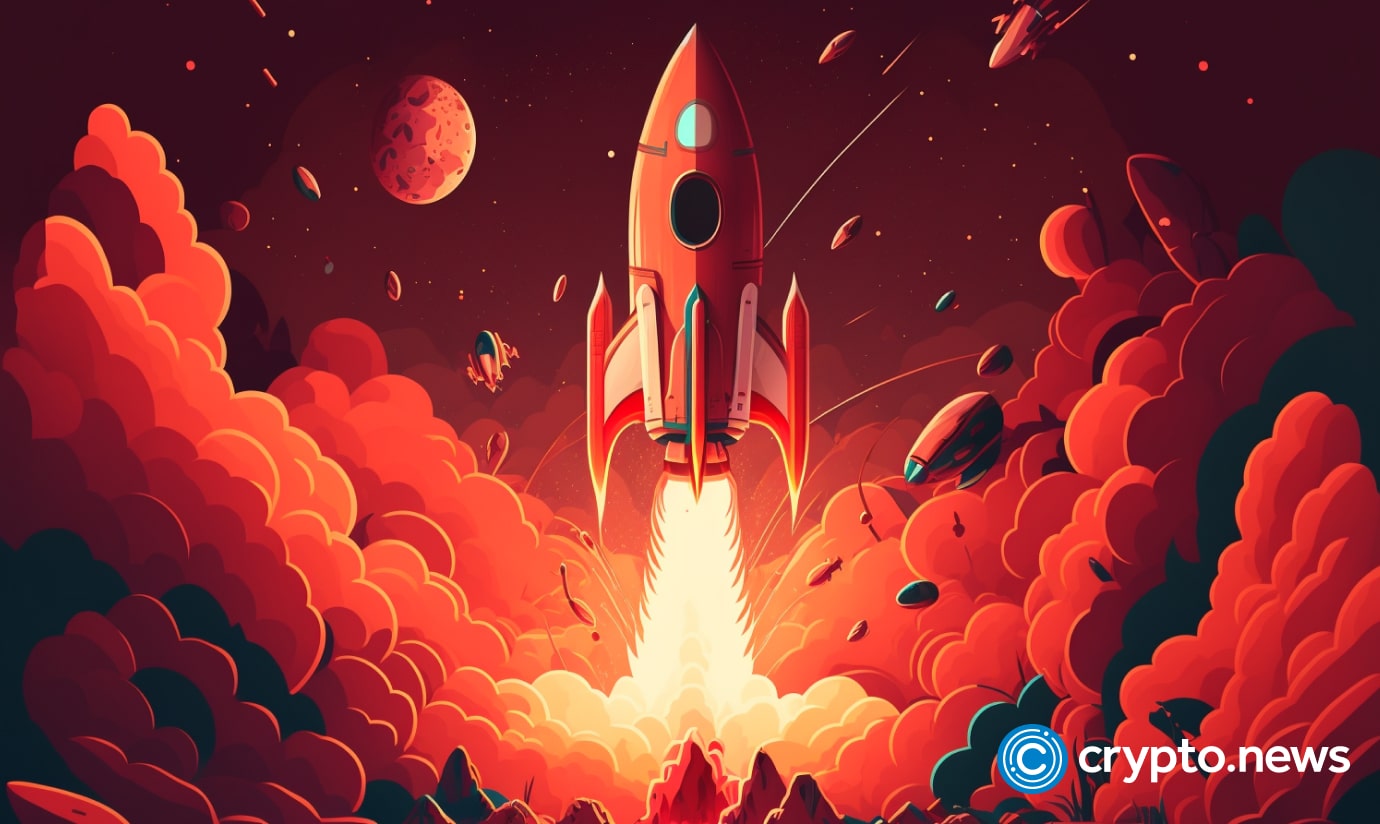 Bitcoin (BTC) recently reclaimed a 6-month high of $24,900 as it leveraged the recently-engineered rally, supporting several altcoins that have registered massive gains in the past 24 hours.
Following a period characterized by the dominance of the recent bearish storm, bitcoin printed its largest winning intraday candle since Nov. 10, 2022, as the asset closed yesterday with a massive 9.57% gain. In response, several altcoins capitalized on the premier crypto's latest upsurge, with some recording double-digit gains. 
As recently highlighted by Santiment, the increase has led to a significant boost in these altcoins' market capitalization. Notably, Santiment called to attention the surges experienced by mina (MINA), frax (FRAX) and flow (FLOW) whose valuations have respectively soared by 15%, 13% and 11%.
Moreover, cardano (ADA) has just reclaimed the seventh position of largest assets by market capitalization, overtaking Binance USD (BUSD) as it rides on the latest market-wide rally. However, ADA's position on the seventh spot is highly volatile, as the asset's current $14.12 billion valuation is only slightly above BUSD's $14.07 billion market cap.
Bitcoin and ethereum see renewed optimism
Investor optimism has also seen an uptick in the wake of the market's recovery campaign. This renewed optimism has become incredibly dominant in the bitcoin and ethereum (ETH) derivatives scene, building on the momentum that picked up from the start of the year.
According to a CryptoQuant article, the BTC and ETH derivatives markets have seen a massive increase in long positions since the start of 2023. Data from Coinglass reveals that the ETH long/short ratio was 1.1 yesterday, with 52.35% in longs, and 47.65% in shorts. Data on BTC also discloses 52.64% in long positions and 47.36% in shorts.
In addition, the CryptoQuant Funding Rate metric for BTC reveals that long-position traders dominate the market. Notwithstanding this favorable indicator, it is essential to note that Taker Buy Sell Ratio is signaling a bearish dominance of selling sentiment in both the BTC and ETH derivatives markets, as the ratios of both assets recently dipped below 1. ETH's, in particular, slumped to an ATL of 0.89 last month.
Despite the bearish pointer, CryptoQuant highlighted evidence that the buying pressure on U.S. institutional investors has picked up, as indicated by the Coinbase Premium Index. The metric recently hit its highest point since last June, signaling a surge in demand among U.S. institutional investors.
Meanwhile, BTC is trading for $24,604 as of press time, up 10.5% in the past 24 hours. ETH has also maintained an 8.3% gain in the past 24 hours, changing hands at $1,685.