Bitcoin crosses the $18K mark after weeks of trying to recover
Following weeks of consolidation, bitcoin and other cryptocurrencies have started to bounce back after the positive Consumer Price Index data release. BTC is currently trading above 18,000.
BTC hits the long-awaited mark
Analyst Crypto Kaleo, on Twitter, had made a prediction earlier today that bitcoin would make the jump past the $18K level:
After falling to a low of $17,412.19 on Tuesday, the price of BTC/USD rallied to $17,930.09 during earlier today's session. It's the highest point since November 9, the last time the cryptocurrency was above $18,000. According to Trading view data, BTC then pushed higher to trade above the $18,000 mark.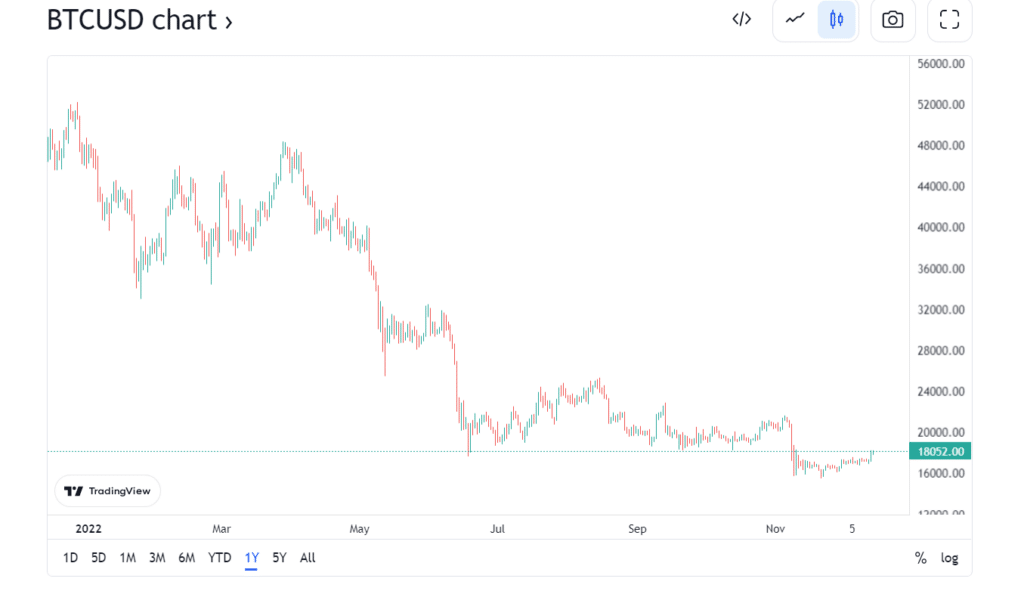 The 14-day relative strength index, which measures the strength of the market, has also accelerated to its highest level since November. Currently, the index is hovering around the 60.00 mark, a crucial level.
BTC might retest $10K
VanEck predicts:
"Looking ahead, bitcoin could test $10,000-$12,000 as miner bankruptcies increase due to the drop in bitcoin value and increasing electricity costs."

VanEck
According to the investment firm, many miners will be forced to merge or restructure to find capital during a difficult time in the mining industry. It added that bitcoin has been trading like a risky asset due to its sensitivity to rising interest rates.
As for 2023, they noted that the bitcoin price could recover to around $30,000 as inflation starts to fall. The firm also pointed out that the price could reach its peak in 2024.