Bitcoin Drops to Near $6000 Following EU Rules Against Leveraged Trading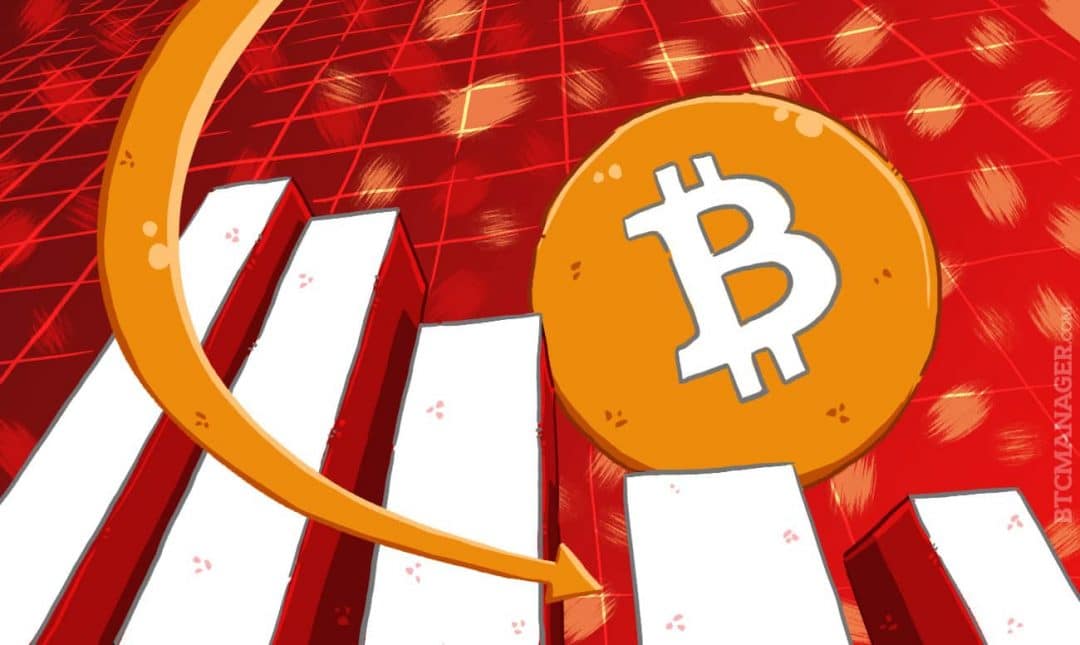 On Friday, March 30, the first day of an extended Easter weekend bitcoin price has fallen and nearly broke the $6,000 handle. It looks like the rate was affected by the recent Brussels announcement which is planning to rule against leveraged trading.
European and Asian regulators are looking to create a legal framework to regulate cryptocurrencies, and this seems to be having a downward pressure on the price of bitcoin.
At the beginning of the week, European Securities and Markets Authority (ESMA) released a suite of rules which were designed to crush leverage limits for cryptocurrencies. The changes will limit the leverage to 2 times for retail investors who deal with brokerage services offering contracts for difference (CFD's).
Traders claim that this will stifle the leverage market for them as this cut limits the leverage up to 2 times compared to the traditionally 15 times more offered by brokers.
According to the South China Morning Post, this is affecting traders dealing with cryptocurrencies and could also have a short-term impact on the global bitcoin demand.
Clampdown on Leveraged Trading Could Intensify Bearish Trend
Stephen Innes, The head of Oanda, an Asia-Pacific online currency trading platform commented:
"Leverage has been a big driver for bitcoin trading. $6,000 is a key psychological level, and if we broke it (again), then bitcoin would be poised for a further downward side, which I wouldn't be surprised might eventually hit $2,500."
Innes stressed the importance of Japanese retail investors as key for the growing trading-volume of cryptocurrency leverage trading, which accounted for 40 percent of the daily average.
On Friday, March 30, the announcement sent the bitcoin price down almost hitting $6,000, but it gradually recovered along the day to reach the top $7,082 according to CoinMarketCap. It caused investors to try to cut losses and start a sell-off which affected the price for a few hours.  Now the new rules will most certainly make a lot of traders back down from their highly-geared positions.
Moreover, the price continues on depression and at the time of writing it was around $6,500 at the time of writing.
Innes said:
"When you cut leverage from 15 times to 2 times, it means that anyone who had been trading at 15 times leverage, on $10,000 capital which was able to buy $150,000 worth of bitcoin on margin in his account, could now hold a position of $20,000 worth of bitcoin."
Asia to Follow European Regulatory Approach
Bitcoin was launched in 2009, and it is still considered a reasonably recent asset that has a lot of volatility and the volume is still low compared to other assets making it a dangerous asset to do leverage trading. Most of the big industry players such as eToro, or Oanda even consider that a 15 times leverage offers might be too aggressive.
Despite the new rules imposed by ESMA would only affect brokers and other providers in the EU, industry players usually follow what was done and tested on other grounds to apply them then. This is probably what is going to happen in Asia, as the regulatory shadow is already hovering over the region.
It is now expected to see Asian regulators adopting the same measures approved in Europe. According to ESMA, the new rules are now being translated into all the European languages, and as soon as this process is finished, it will be sent for publication in the Official Journal of the European Union. The rules will start to be implemented two months after this publication.