Bitcoin ETF: SEC to Accept, Reject or Delay the VanEck ETF by April 5, 2019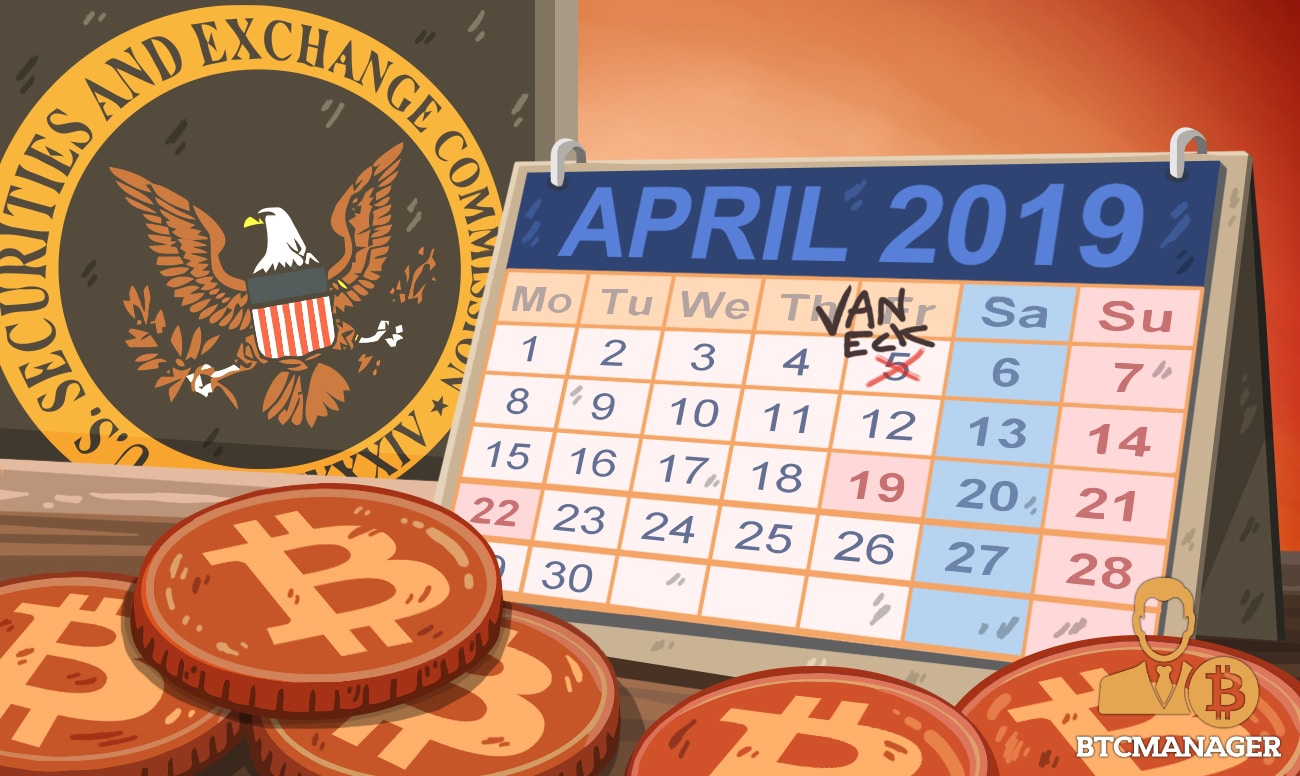 Expect the crypto industry to be high on the suspense-scale for the coming few weeks as according to a federal release published February 20, 2019, the United States Securities and Exchange Commission (SEC) is reviewing the long-pending application for bitcoin ETF submitted by VanEck SolidX Bitcoin Trust.
Deadline Impending
Per the official release, the VanEck/SolidX bitcoin ETF proposal is poised for publication in the Federal Register on February 20, 2019. After publication, the SEC will have 45 days in its hands to approve, reject, or give itself more time to make a decision on the proposal. This means that the U.S financial watchdog will have time till April 5, 2019, to take a call on the fate of Cboe/VanEck/SolidX's bitcoin ETF.
Further, starting from February 20, 2019, the general public will have time until March 13, 2019, to make their voices heard by filing their responses to the ETF application.
It's worth highlighting that the VanEck bitcoin ETF proposal will be reviewed along with another ETF application submitted by Bitwise Investment Management and NYSE Arca.
The latter ETF proposal was published in the Federal Register on February 15, 2019. This entails that the SEC will have about the same time period (first week of April 2019) to make a decision or postpone the decision on the NYSE Arca ETF application.
Will the Wait for ETF Finally Be Over?
A bitcoin ETF has long been viewed as the gateway which could ease the entry of mainstream retail and institutional investors alike to the world of cryptocurrencies. A high inflow of money will bring with it much required liquidity to the otherwise volatile market, eventually helping it simmer down akin to traditional stock markets.
The developments surrounding bitcoin ETF have been brewing for a very long time. It started on July 16, 2018, when reports emerged how VanEck and SolidX have filed for a physically traded bitcoin ETF with the SEC.
However, much to the dismay of crypto optimists, the New York-based investment management firm pulled its bitcoin ETF application on January 24, 2019, due to the U.S government shutdown. The firm later re-applied to the SEC for the ETF on February 2, 2019.