Bitcoin and Ether Market Update: January 23, 2019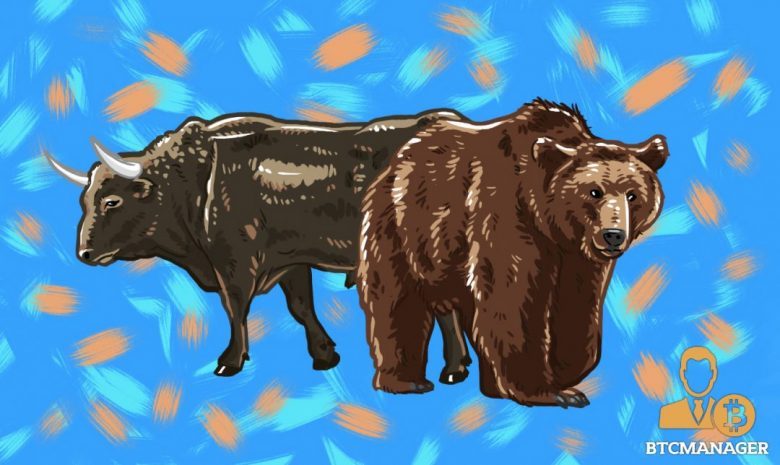 The total market cap is flat since January 21, 2019, and stands at $120 billion at time of press. There were no significant price changes for bitcoin and ether within the same time period.
BTC/USD
Bitcoin closed the January 16 trading session at $3,675 with a little more than a $20 price increase and protected further decline below $3,600. The mentioned level has been a stable support for bulls to hold and they used it to advance even more on January 17, moving to $3,720.
Bulls were not able to defend their territory, however, and BTC/USD retreated on January 18 sliding back to $3,675.
The U.S. exchange Coinbase has reportedly acquired API data management firm, Blockspring. The San Francisco-based company is providing serverless API data management tools for sales and marketing as well as other reporting and API-related services. Paul Katsen , CEO of Blockspring, added that his company is joining Coinbase for a number reasons including its commitment to establishing an open financial system and confirmed they "will continue to operate as an independent company."
Thailand's official stock exchange is applying for a cryptocurrency license with the Finance Ministry. According to Pattera Dilokrungthirapop, chairwoman of the Association of Securities Companies and vice-chairwoman of the SET's board of governors, the Stock Exchange of Thailand (SET) is planning to become an authorized digital asset exchange this year, so it can "catch the growing investment trend of digital assets." What's more, the securities companies that are members of SET will most likely apply for regulator's approval to become brokers and dealers on the exchange.
During the weekend of January 19 to 20, the pair peaked at $3,880 during Saturday's trading, then closed at $3,760 later in the evening before dropping below $3,600, to $3,585 on Sunday. It lost 4.6 percent of the price value and returned back to the same price level from seven days earlier.
Bitcoin registered a small loss on January 21 and maintained the $3,580 position. On January 22 it again moved above $3,600 in its first green day since January 19 and closed the trading session at $3,640.
ETH/USD
Ethereum reached $127 during the trading day on January 17 and closed the session at $125 in its second day of gains. On January 18 bears succeeded in pushing prices back down, this time to $121, as they were once again eyeing strong support at $118 This has been a key level for ether and was already tested twice since mid-December.
ETH/USD climbed to $126 on January 19 in its fifth consecutive day in the $130 to $120 range. Not being able to consolidate, the pair dropped again below $120 level, to $119 on January 20. It was flat for the seven-day period starting the week at $117.8 and closing it at $119.
Ethereum on-chain transaction value hit an all-time-high in December 2018 as per the monthly DIAR report. According to the analysis, transaction volume was a little over 115 million ETH for that period and it was the highest since the Ethereum genesis, excluding the ETH hard for following the DAO hack in 2016. Transaction count on the Ethereum network, however, dropped 50 percent at the end of the year versus its peak at the start of 2018.
Ethereum dropped below $118 on January 21 suggesting further decline. That tough support/resistance line, however, required more determination from bears to breach and on January 22 the price once again rebounded to $120.