Bitcoin For Everyone: 5 Great Everyday Uses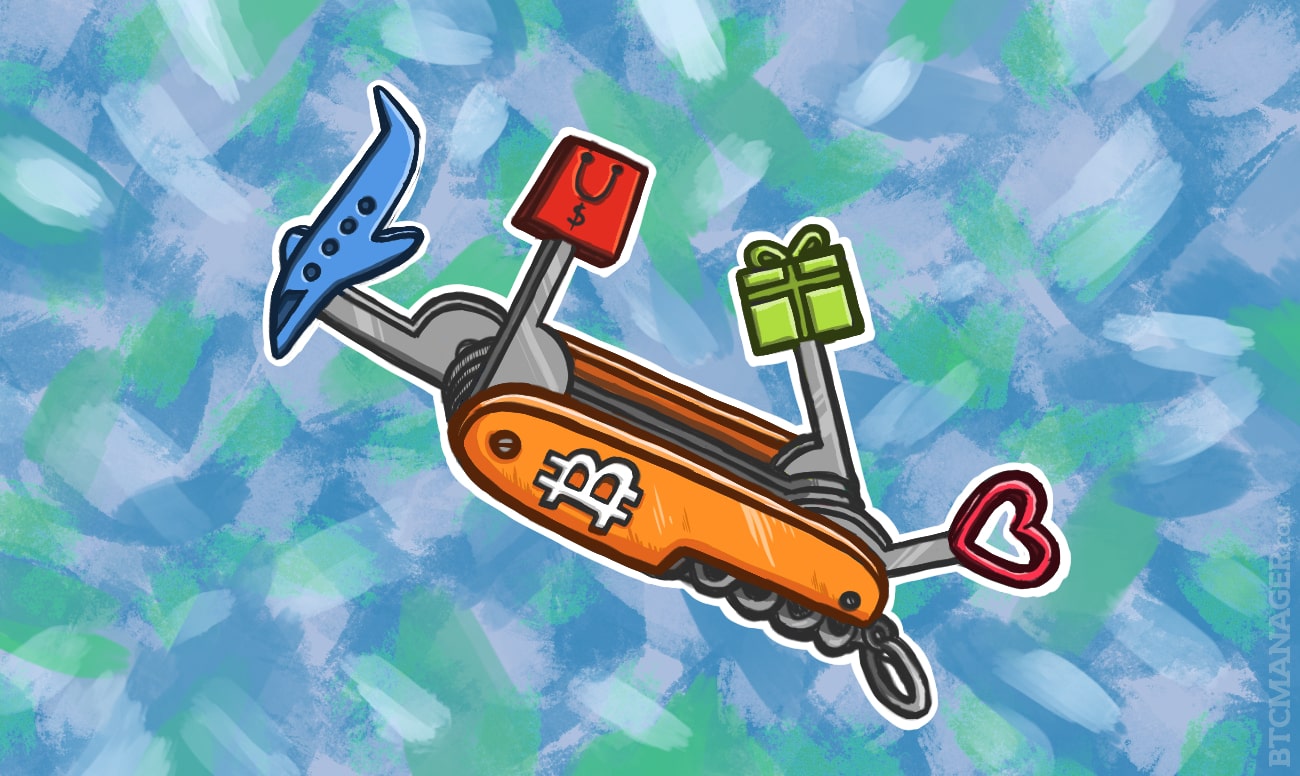 Bitcoin has come a long way since its inception in 2009, and its acceptance among merchants is growing day-by-day. This means that the ways we can spend Bitcoin is steadily increasing. Initially, e-commerce companies were the most open to accepting the crypto-currency but this has now extended to internationally-known brands with the future of Bitcoin adoption looking very promising. Sure, you can find the odd merchant here and there who will let you buy something for bitcoin. But what else is out there? Here are 5 ways in which the average person can use bitcoin in their day-to-day lives that go beyond buying a "novelty" cup of coffee.
Travelling
For booking hotels and flights, the preeminent service is to use is BTCTrip. The online user interface is similar to other online travel portals, but prices are listed in bitcoin, dogecoin, litecoin and USD. Expedia was one of the first major companies, as well as Virgin Galactic, to start processing Bitcoin transactions a few years ago, making travelling (and eventually space-travel) using the crypto-currency a possibility.  Bitcoin users have found Expedia's customer service to be somewhat lacking, however. While on your travels, Coinmap allows you to locate places of interest that accept Bitcoin.
Changing currencies can be confusing sometimes; what is the best deal before setting off, calculating foreign currency in terms of domestic when making purchases abroad and so on. However, Bitcoin is accepted across the world, making it possible to avoid trips to the Bureau de Change and easier to compare prices. As a result, holidays are happier and smoother.
Shopping
Purse.io allows shoppers to buy anything on their wishlist at Amazon.com worldwide using bitcoin. As a result, a large inventory of products is available through this service. Purse.io also offers discounts of between 5 and 30% off the purchase price. This discount is a great incentive for people to shop using bitcoin.  
More and more large retailers are capitalizing on bitcoin. For example, Microsoft integrated it into its accepted payment methods in 2014; games, music and videos can be purchased through Xbox Live, and apps and other digital content are available through the Windows store.
Furthermore, Cex is another major entertainment store that accepts bitcoin, allowing gamers to purchase or sell games and consoles for the crypto-currency. BigFishGames.com caters to those who prefer to play on their PC's, Mac's or smartphones.
One of the first and most famous bitcoin transactions stories involved a man who exchanged 10,000 bitcoin, worth roughly $25 at the time in May 2010, for two pizzas. This involved finding someone from another country to order and pay for the pizza and be willing to receive the bitcoin in return. Since then, it has become a lot easier to buy food with Bitcoin. Pizzaforcoins is one example of a service that allows pizza-lovers to exchange BTC for pizza.
If pizza is not on your menu, then Foodler offers a wider range of delicacies serving 4,214 cities in North America. Takeaway.com offers a similar service in Europe. Moreover, numerous restaurants and bars in cities globally are starting to accept Bitcoin; diners and drinkers no longer have to worry about losing their cash and can pay easily and securely with their phones.
Dating
Bitcoin can also be used to search for new relationships and possibly help you find your future spouse! OKCupid allows people to purchase a premium membership with bitcoin. Similarly, Badoo is another online dating service that accepts bitcoin across 23 countries. Using bitcoin to access the membership features may help you to find a better partner than you would otherwise have done by just using the regular account — you could potentially be matched up with someone who shares an interest in the crypto-currency space!
Altruism/Philanthropy
The low transaction fees associated with Bitcoin make it the perfect payment method for charitable giving and donations. The BitGive Foundation is the pioneering organisation that has made this possible and brought it to the Bitcoin masses. Since it began two years ago, BitGive has helped to raise funds on behalf of the Bitcoin community for causes and organizations like the Red Cross, Save the Children and the Water Project. It is also at the forefront of using blockchain technology to provide transparency in philanthropy with its Bitcoin Charity 2.0 initiative. Donations can be transferred directly to those in need at virtually no cost; furthermore, with Bitcoin's public ledger, it also allows charities to be held accountable for the funds they receive.
Similarly, the Singapore Red Cross Society used Bitcoin to raise donations and transmitted these funds quickly to remote areas affected by the earthquake in Nepal in spring 2015.
BCTips allows anyone to print out Bitcoin tips for waiters, waitresses, taxi drivers and so on. It's especially useful for those on holiday and people who want to spread awareness about Bitcoin. Tips in USD, EUR and GBP terms are available with customizable messages and themes, allowing you to give an unconventional tip to someone who has delivered an excellent service to you.
Remittances
Perhaps the best use of Bitcoin is the ability to send anyone any amount of money anywhere for next to nothing compared to traditional remittance services. Western Union has been overtaken this year by Bitcoin in terms of daily transaction values. This is due to Bitcoin being more competitive in terms of price, speed, security and coverage of service.
For those with children away at university or on holiday, or for people with family overseas, Bitcoin can be used to send money securely, inexpensively and within minutes. Also, some countries are banned from using existing international payment systems, so migrant workers from those countries can use Bitcoin to send money to their relatives hassle-free.
Bitcoin is fast approaching towards being a perfect substitute for fiat currencies, evidenced by the phenomenal growth in the everyday uses over the past five years. By creating a level playing field globally, Bitcoin has won support amongst people around the world. This has led to increased adoption globally as companies want to satisfy their customers. The everyday uses are set to expand as consumers are increasingly demanding quicker, more secure, digitized ways of paying for goods and services. As it stands, the five industries mentioned above are the among most receptive to Bitcoin, with the potential for further integration within the gaming industry in the near future.