Bitcoin Fever: Big Whale Hedge Fund Manager Paul Tudor Buys BTC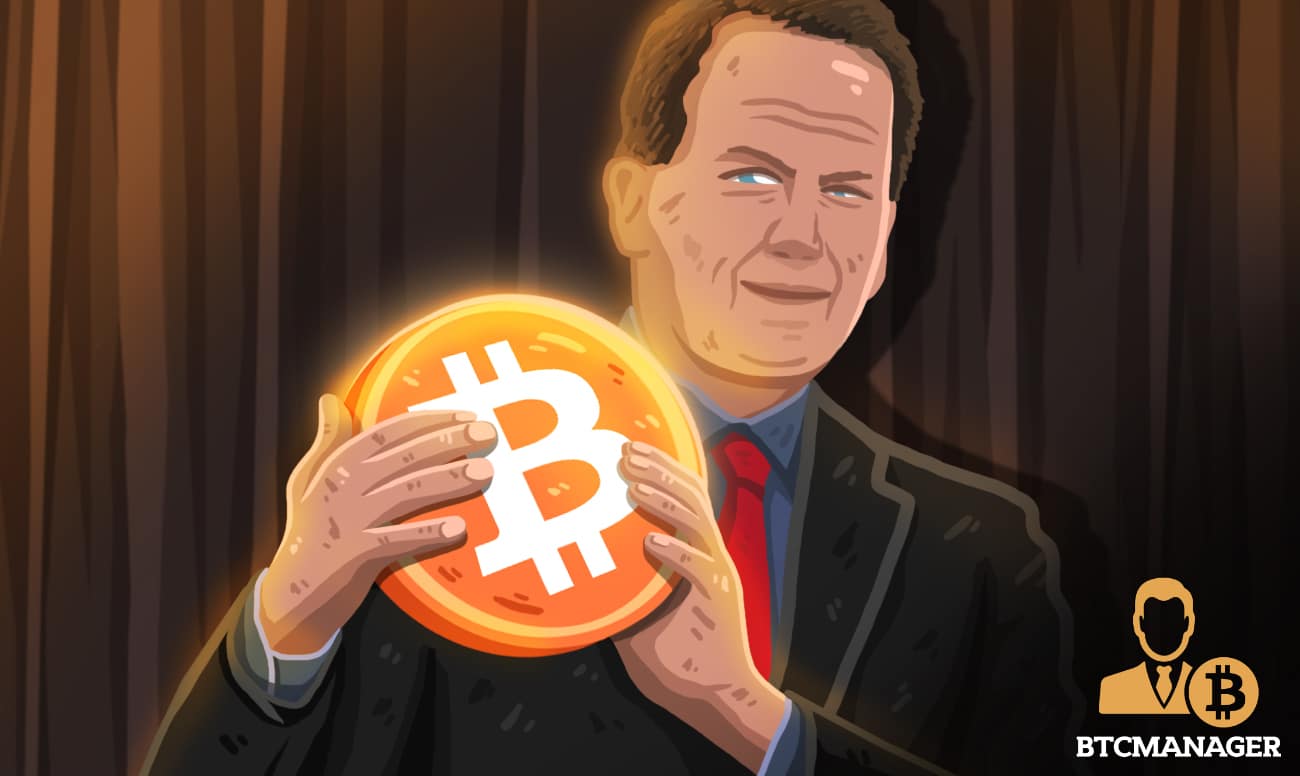 Paul Tudor Jones, a highly reputed hedge-fund manager and founder of Tudor Investment Corporation, has made it clear that Satoshi Nakamoto's Bitcoin, the world's flagship cryptocurrency is a safe-haven asset to hedge against "great monetary inflation," and as such, he's going all-in on Bitcoin (BTC), according to a Forbes report on May 7, 2020.
Paul Tudor Joins the Bitcoin Bandwagon
At a time when the COVID-19 pandemic has thrown the world into another recession, with the United States debt now at a massive $25 trillion under the President Donald Trump regime, more and more forward-thinking investors are now buying Bitcoin (BTC).
In the latest development, Paul Tudor Jones, a big whale hedge fund manager and founder of Tudor Investment Corporation, a Greenwich-based asset management firm, has made it clear that he'll buy Bitcoin to hedge against the current economic uncertainties. 
While staunch Bitcoin critics such as the "Oracle of Omaha," Warren Buffett the chairman and CEO of Berkshire Hathaway, Peter Schiff and others still see nothing good in the revolutionary digital asset,  Tudor says he firmly believes that bitcoin is an inflation hedge against "great monetary inflation," just like gold in the 70s.
In his market outlook note to clients entitled 'The Great Monetary Inflation," Jones reiterated that the surest way to beat the current crisis is to buy bitcoin, as the traditional financial ecosystem has been put in dire straits.
"The best profit-maximizing strategy is to own the fastest horse. If I am forced to forecast, my bet is it will be bitcoin. It has happened globally with such speed that even a market veteran like myself was left speechless. We are witnessing the Great Monetary Inflation, an unprecedented expansion of every form of money, unlike anything the developed world has ever seen."
Interestingly, Jones has hinted that in his quest to find out the best way to hedge during these trying times when authorities have printed a massive $3.9 trillion (6.6 percent of global economic output), he took a thorough look at other investment vehicles including gold, Treasury bills, and others, before realizing that bitcoin is still the best bet.
Against that backdrop, Jones says his Tudor BVI hedge fund may invest a low single-digit percentage (as much as $400 million) of its assets in Bitcoin futures.
What's more, contrary to the argument of bitcoin critics, Jones says bitcoin passes the test of a store of value due to its four strongest characteristics: purchasing power, trustworthiness, liquidity, and portability.
He added:
"I am not a hard-money nor a crypto nut. The most compelling argument for owning Bitcoin is the coming digitization of currency everywhere, accelerated by COVID-19."
In related news, on May 8, 2020, Eddie Alvarez, a former UFC champion took to Twitter to announce that he has finally bought 1 Bitcoin (BTC), as he's tired of sitting on the fence.
Alvarez tweeted:
All right @Benaskren I finally jumped in and grabbed 1 Bitcoin , I can't sit on the sidelines any longer . You got me !!! I still have no clue what it's all about but I'm in … you might have to coach me they this .

— Eddie Alvarez (@Ealvarezfight) May 7, 2020
At press time, the bitcoin price is up by 6.09 percent, trading at $9,867, with a market cap of $181 billion, as seen on CoinMarketCap.