Working on Bitcoin? Human Rights Foundation to Fund Privacy-Focused Bitcoin Projects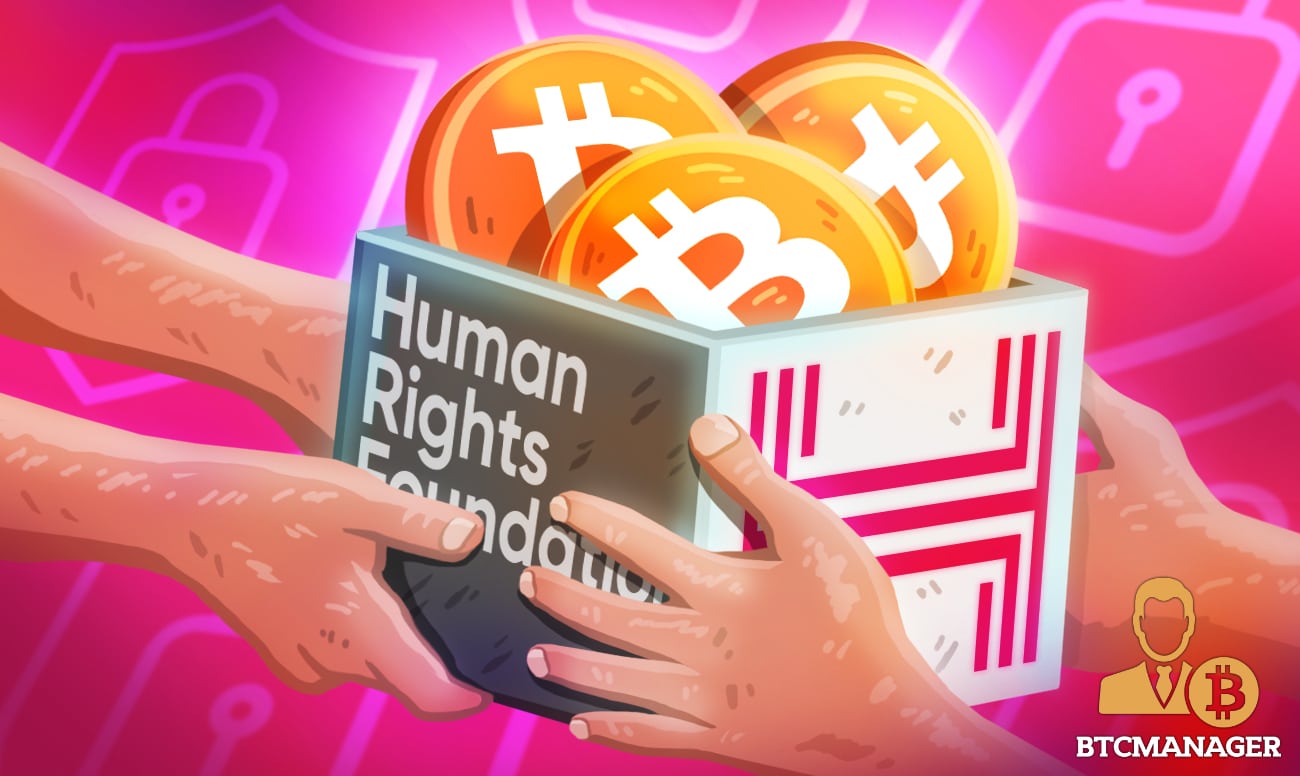 Developers working on Bitcoin, among a few other cryptocurrency projects, remain funded mainly by donations or a few other altruistic ventures. Now, a New York-based NGO wants to support developers working on privacy tools over the Bitcoin protocol. 
Will Fund Privacy
As per a press release on May 10, the Human Rights Foundation (HRF) has launched a fund to support software developers working on Bitcoin projects. The Foundation is a non-profit organization that describes itself as promoting and protecting human rights globally, with a focus on closed societies.
Aiming to protect human rights, the HRF touted the fund as a "financial tool" for human rights activists, journalists, and civil society organizations around the world. 
The first grant has already been awarded. Chris Belcher, famous for his work on CoinSwap and other Bitcoin-focussed projects, was the recipient. The tool he developers "masks" Bitcoin transaction and ensures privacy for users. 
HRF noted another grant will soon be awarded, will no additional details at the time of writing. Meanwhile, the fund is seeking added support via a crowdfunding campaign for funding 95 percent of all donations to a group of "select" developers. 
Explaining the decision, HRF officer Alex Gladstein said in a statement:
"Bitcoin can be a powerful tool for them to use moving forward alongside encrypted messaging apps like Signal and projects like Tor Browser and SecureDrop."
Gladstein added reporters and human rights activists face increasing financial repression around the world, mainly in the form of frozen bank accounts, restrictions on foreign funding, payment surveillance, and general difficulty in earning income or receiving donations.
Eliminate Centralization
As BTCManager reported in March, HRF will process all donations on its native BTCPayServer, instead of relying on centralized third-party exchanges. The NGO noted at the time:
"For individuals in closed societies, or for anyone facing hyperinflation, capital controls, sanctions, or financial surveillance, Bitcoin can be a tool of freedom."
Individuals, companies, NGOs, and even governments can leverage Bitcoin to transact with the utmost freedom. Earlier this year, the Italian Red Cross announced support for BTC donations, mainly to help with community rebuilding and medical deployment after coronavirus ravaged the country. 
While the store of value narrative had made the rounds along with the safe-haven narrative, which has recently been in question, Bitcoin's real utility has been ignored by its ever vocal community: uncensorable payments.