Bitcoin Maximalist Claims Manipulation in Recent SBI Backing Venture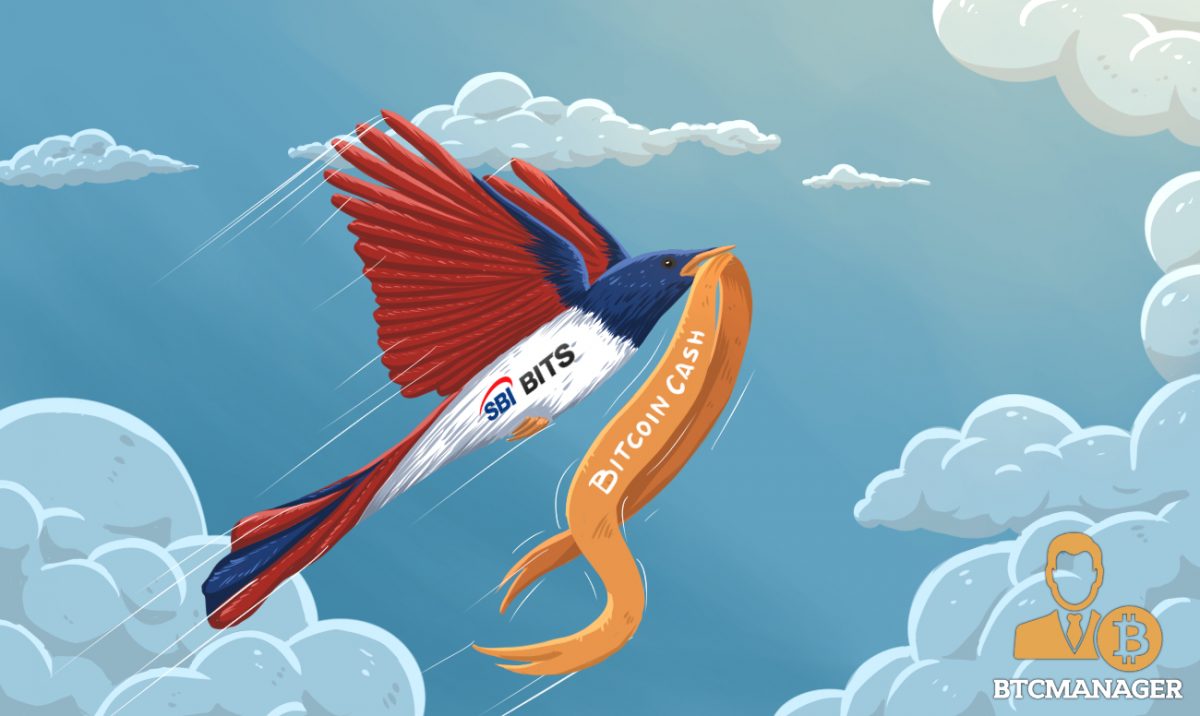 In yet another jousting session, Twitter user WhalePanda outlined the potential ways in which the Bitcoin Cash team may have taken advantage of Japanese technology provider SBI BITS Co., Ltd., and nChain, a British blockchain research group. The original announcement on December 6, 2017, stated that the two would be partnering to "to collaborate on cryptocurrency growth initiatives, focused especially on the Bitcoin Cash network."
Massive Bitcoin Cash Backing
Following the press release, many in the sector swiftly celebrated the move as a win for Bitcoin Cash. The joint venture would spell greater adoption of the cryptocurrency, especially in Asian markets. The preference for a larger block size was cited as a reason for backing the hard fork:
"In addition, SBI BITS and nChain intend to work together on other projects supporting the Bitcoin Cash network.  Both SBI Group and nChain Group share a commitment to massive on-chain scaling of the bitcoin network, in order to create a network that powers faster transactions with low fees, makes confirmation times reliable once again, and achieves enterprise-level capabilities. They believe that the Bitcoin Cash chain reflects this vision better than the original bitcoin chain (because Bitcoin Cash has a larger initial default block size of 8MB, compared to the artificial 1MB block limit on the original bitcoin chain, and has plans to lift the block size even further with appropriate testing)."
The parent company of SBI BITS, SBI Group Inc., made the first move into the crypto space back in October. The Japanese firm launched eight different crypto business ventures including mining, an exchange platform, and a cryptocurrency payment card through Wirex in order to take advantage of the growing market demand.
#Wirex, SBI Holdings to roll out cryptocurrency payments card in Japanhttps://t.co/74y6pEwgd4 pic.twitter.com/zgXiVq9sWW

— Wirex (@wirexapp) October 24, 2017
Controversy between Crypto Factions
Insofar as supporters of Bitcoin Cash rejoiced the news, skeptics remained unconvinced. One theory indicates that Roger Ver and Craig Steven Wright "bamboozled" the Japanese tech firm. The Japanese news agency App Times quoted Yoshitaka Kitao, CEO of SBI Holdings, as having spoken directly with Satoshi Nakamoto during considerations to support the Bitcoin Cash network.
CEO of SBI says he has been discussing the risks of attacks on exchanges or wallets with Satoshi Nakamoto.

Who would that be? https://t.co/1Z1GdlFMkm

— yoriko.lens 🦇🔊 (@yoriko09) October 28, 2017
This information poses a handful of problems to the true identity of Satoshi Nakamoto and the potential persuasion tactics conducted by the Bitcoin Cash team. It should be noted that experts are still unclear as to the identity of the Bitcoin creator that the SBI CEO claimed to have spoken with.
Naturally, bitcoin maximalist WhalePanda spoke out against this line of thinking. The defender of Bitcoin Core also iterated the importance of educational standards in the crypto space.
They got bamboozled by Roger and CSW. In October there was an article where the SBI CEO claimed he discussed a couple of things with Satoshi. This highlights a problem in #Bitcoin today. Lack of education and useful resources for non-english speakers. https://t.co/HC7SrbIw0f pic.twitter.com/fJIsY1BnUw

— WhalePanda (@WhalePanda) December 11, 2017
If we are to take anything away from this event, it is that the ability to detect foul-play in the crypto-space is increasingly difficult. This coupled with massive moves of international firms, some of which are non-native English speakers, and new technology, there is a lot of room for controversy.
Disclaimer: The author holds both bitcoin and bitcoin cash.