Bitcoin Miner Argo Blockchain Reports Selling 637 BTC to Reduce Loan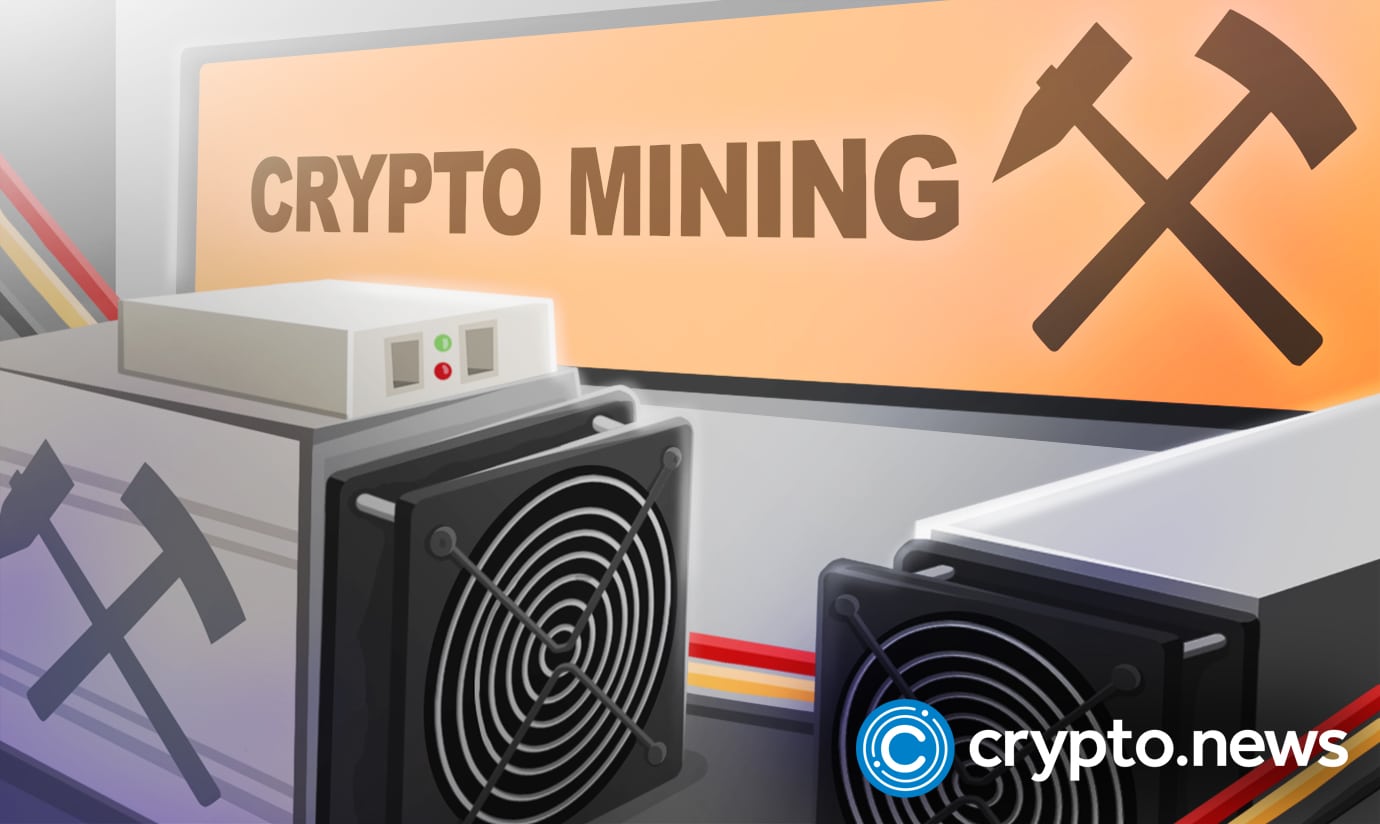 The Bitcoin mining firm Argo Blockchain PLC is the latest miner to disclose selling more Bitcoin in a month than it mined. The firm reported having an outstanding balance of $22 million on a loan from Galaxy Digital, from which it obtained BTC-backed loan agreements in 2021.
Argo Blockchains Reports Selling 637 BTC in June
In a blog post published on Thursday, Argo reported that it sold 637 Bitcoin (BTC) at an average price of $24,500 in June, totaling around $15.6 million. The firm intended to utilize the funds to lower its debt to Galaxy Digital, from whom Argo had obtained separate $20 million and $25 million BTC-backed loan arrangements in 2021.
According to the mining firm, as of June 30, it has an outstanding balance of $22 million on the loan and "sufficient liquidity to avoid any potential liquidation of the BTC-backed loan if Bitcoin price continues to decline."
"We have seen positive results from our risk management strategy through which we have reduced the company's exposure to its BTC-backed loan, and we have hired a full-time derivatives trader," said Argo CEO Peter Wall. "We believe the company is well-positioned to navigate the current market conditions and further increase our efficiencies."
In June, Argo mined 179 BTC, a 44% increase over the previous month. According to the firm, this was primarily due to an increase in hash rate and increased uptime at the new Texas facility. The company owned 1,953 bitcoin as of June 30, including 210 bitcoin equivalents.
Last month, the mining company made $4.35 million in revenue, a 12% increase over June. Mining margins were lower in June (50%) compared to last month (62%). It was "driven primarily by the reduced price of Bitcoin and higher electricity costs at Helios," according to the firm.
Massive Bitcoin Sell-off by Crypto Miners
In May, publicly-traded Bitcoin miners, such as Marathon Digital and Riot Blockchain, sold more Bitcoin than they mined, according to data from Arcane Research. This was a significant swing from the first four months of the year when miners sold only 30% of their earnings.
Arcane Research Bitcoin mining analyst Jaran Mellerud noted:
"If they are forced to liquidate a considerable share of these holdings, it could contribute to pushing the Bitcoin price further down."
According to a Core Scientific investor report on Tuesday, the NASDAQ-listed company also sold 7,202 Bitcoin ($165 million) last month at an average price of $23,000, leaving it with only 1,959 Bitcoin.
Core Scientific CEO Mike Levitt said, "Our industry is enduring tremendous stress as capital markets have weakened, interest rates are rising, and the economy deals with historic inflation. Our company has successfully endured downturns in the past, and we are confident in our ability to navigate the current market turmoil."
Bitcoin dropped over a third of its value in June, falling from around $30,000 at the start of the month to around $20,000. At the time of publication, the price of bitcoin was around $21,600, according to data from CoinMarketCap.