Bitcoin Miners Moving Away from China, F2Pool Observes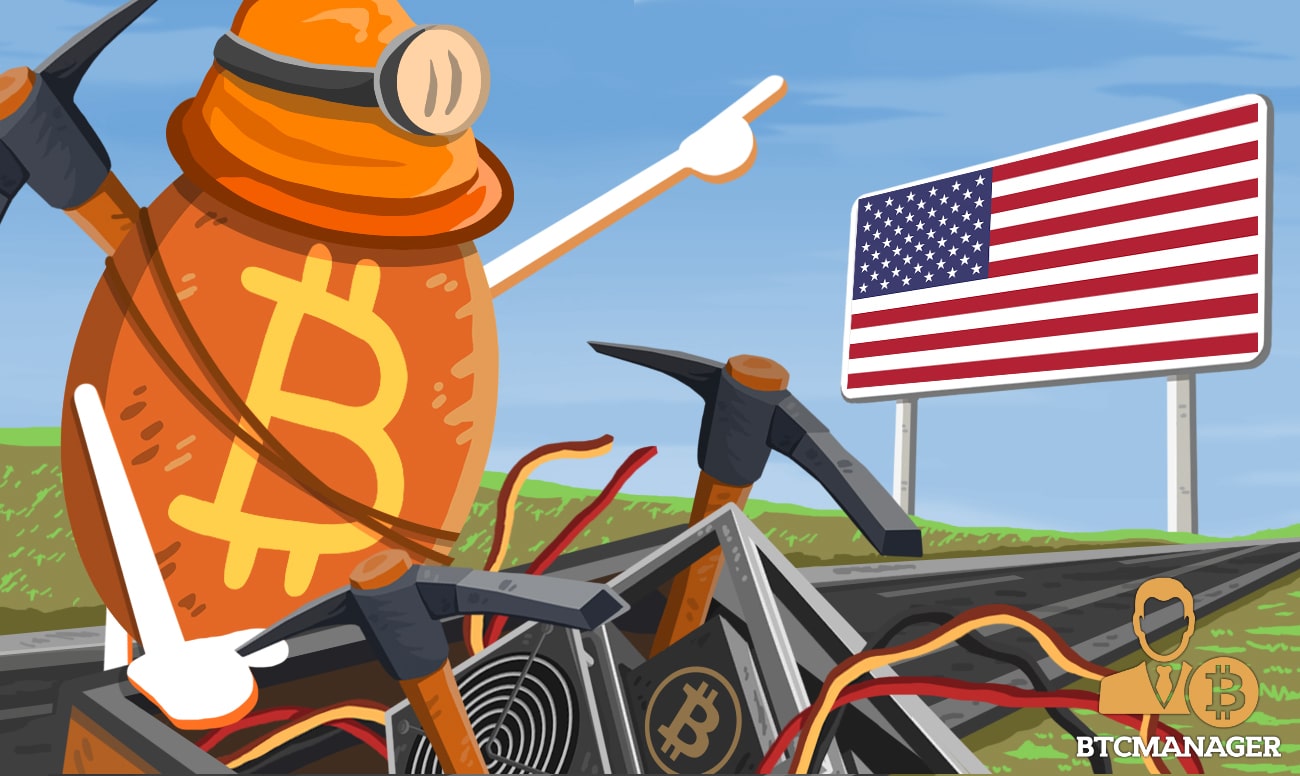 For the first time in eight years, more hash rate was channeled from outside of China, the operator of one of the world's oldest Bitcoin mining pool, F2Pool, notes as per a tweet on May 4.
Bitcoin Hash Rate: The Shift in Distribution
Bitcoin's autonomy is because miners willingly channel computing power using expensive and scarce mining gear.
Mining equipment is mainly produced in China. Bitmain, the largest chipset manufacturer of the Antminer brand, dominates.
However, as the Bitcoin price rips through resistance levels, recently racing to as high as $64k, Bitcoin mining and hash rate dynamics are beginning to change.
For instance, in April, the Foundry USA Bitcoin mining pool broke into the top-5, displacing mining pools from China.
Why Bitcoin Mining is Shifting from China
The shift could be explained by several geopolitical patterns that have been panning out in the last few years.
One of them is acknowledging that China, through receptive of blockchain as a disruptive technology, doesn't allow the trading of digital assets. Trading cryptocurrencies is illegal in the country.
Cryptocurrency exchanges haven't been operating in mainland China since September 2017.
The situation got worse last year when there were speculations of the Chinese government banning Bitcoin mining because of environmental concerns and accompanying capital restrictions. So far, administrators of inner Mongolia have banned Bitcoin mining, citing pollution.
Capital restrictions were because, for the first time in more than 25 years, the Chinese economy worryingly tapered in the first half of 2020. This skepticism caused a massive outflow as investors dumped the Yuan, forcing the greenback higher.
As part of capital controls, there were concerted efforts to prevent the sale of BTC—mostly from BTC mining operations, to indirectly steady the Yuan.
This, combined with a de-dollarization campaign from Russia and Iran—two countries that had suffered the effects of sanctions–has spurred Bitcoin mining activity, especially in Iran.
However, the fundamental shift is the level of institutionalization and subsequent financing of Bitcoin mining spearheaded by crypto-focused funds in the U.S., angling to tap the abundance of renewables.
As BTCManager reports, the influx of investors reflects from revenue generated. In March 2021, Bitcoin miners' revenue rose to an all-time high.