Bitcoin Miners Maintain HODLing Tactic as Demand Continues to Increase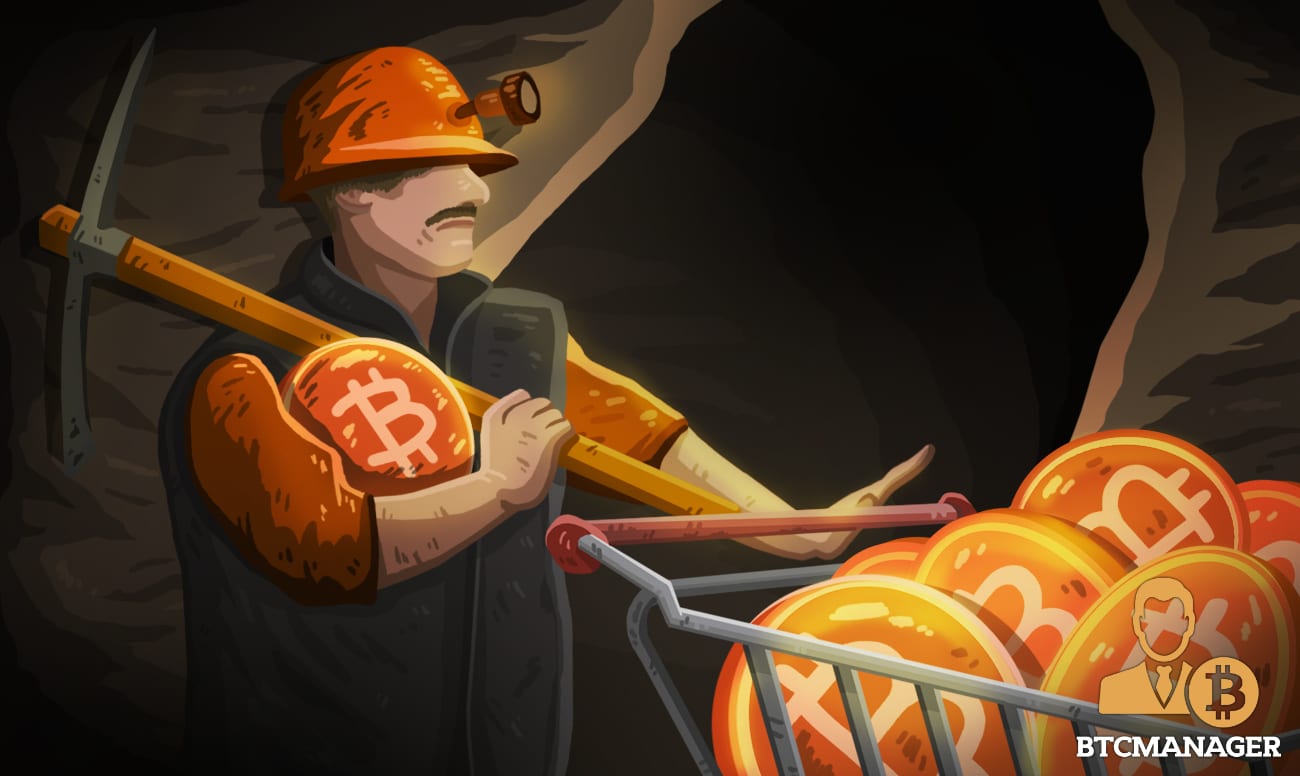 According to recent data, miners have enhanced their holding mentality and stopped disposing of their coins. 
The Ongoing Hodling Trend
While miners seem to be in a HODLing mood, institutional investors have only intensified their appetite for the popular cryptocurrency.
Miners, also referred to as the Bitcoin network's backbone, receive coins as rewards for the work they put in to maintain BTC's blockchain. Many hope to achieve greater value in keeping hold of the Bitcoins they create rather than quickly moving them on.
Their character and technique towards the newly acquired tokens could influence the asset price, especially if they choose to sell in bulk.
Some analysts are afraid the supply of Bitcoin (BTC) could face a serious knock-on effect. It could force the price to remain temporarily static for a period rather than break through new all-time high ceilings predicted by many of the industry's leading figures any time soon.
Miners' Position Index
Recently Kraken CEO Jesse Powell suggested one BTC would be worth the same as a Lamborghini this year, then a Bugatti in 2022. Bookmakers, too, were confident that Bitcoin would reach $100,000.
More than a third of Bitcoin's supply has changed hands since November 2020, as long-term 'hodlers' doubled down on their savings.
Two spikes of known miners' wallets were discovered, moving significant quantities to exchanges in February alone. After each of these events, the cryptocurrency's price dumped between $5,000 and $13,000 in a few days.
However, it seems that miners have changed their attitude towards bitcoin. Data provided says that the Miners' Position Index (MPI) has plummeted in recent weeks into a negative zone.
This trend indicates that Bitcoin HODLers who bought around the top of the last bull cycle in 2018 and before show deeper conviction as BTC consolidates above $55,000. Interestingly, December 2020's all-time high demonstrates that many may have sold at a breakeven of almost $20,000, or the previous spike in late 2017. 
Short-term Downturn
Bitcoin dropped by almost $3,000 yesterday as it caught support around $56,900 before recovering above $58,000. It had recently threatened to challenge $60,000 a few days ago,
Today, it landed back at $56,900, where some buying volume has resumed gripping on to $57,400. In the past few weeks, Bitcoin faced major threats that could have catalyzed a serious short-term downturn.
Notably, the U.S. Treasury yields surged. The issue often causes tech stocks to drop off, which negatively affects all risk-on markets.
Miners are likely expecting higher prices down the road, thus holding a lot of Bitcoin. Despite the risks mentioned above, Bitcoin has performed relatively well, avoiding a drop below $50,000.