Bitcoin Mining: CleanSpark Issues Update for August 2022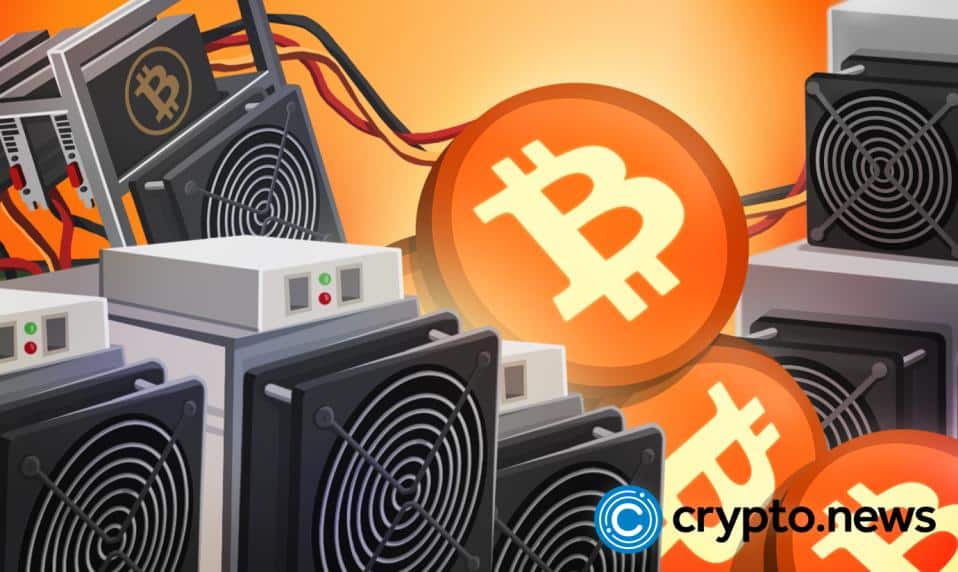 The American Bitcoin mining company, CleanSpark, has released its August Bitcoin mining report for the public. According to the firm, the report is an unaudited update on the operations of its mining activities for the month ending August.
CleanSpark Posts an Update on Bitcoin Mining Operations
According to the firm, it has the vision to be among the top five publicly listed Bitcoin mining platforms at the start of the year. In addition, it also revealed that it has recorded an exceptional performance in its operations so far in the year and can now firmly stake its claim.
Furthermore, CleanSpark currently owns and operates three outlets in Georgia with a rising hashrate that has doubled its previous year's performance. The CEO, Zach Bradford, exclaimed that the company is on the path to doubling its hashrate.
Bradford noted that the aim is to take less of the firm's time to move to 3 EH/s from 1 EH/s. Moreover, the CEO revealed his excitement about the trajectory CleanSpark is taking to reach its goals.
CleanSparks' Unaudited Bitcoin Mining and Operational Update
The company's recent press release shows a breakdown of the updates for August 2022. Below are how they are outlined:
Number of Bitcoin mined in August: 394, a 109% increase from its August 2021 output
Bitcoin mined in a calendar year: 2,694
Total number of BTC holdings as of August 31: 526
Total number of BTC tokens converted for operations and expansion in August: 388, which is 9% less than the previous month
Total deployed fleets of new generation Bitcoin miners: 36,800 with a hashrate of 3.4 EH/s, which implies a 19% spike in July 2022 and a 331% rise for August 2022
Moreover, the company revealed that it funded its expansion and operations by selling 388 Bitcoin tokens in August at an average price of $23,088 per coin. More importantly, the proceeds from the sale of the tokens represent $8.9 million. The daily Bitcoin mined in August surged to 13.39.
It is no doubt that CleanSpark has enjoyed a modest boom in operations considering the current situation of the crypto industry.
A Memorable Journey to Bitcoin Mining
CleanSpark started a business in 2014 that provides energy services to homes and enterprises. According to the company's website, it ventured into Bitcoin mining in 2020. Reports indicate that over 90% of the company's revenue comes from cryptocurrency mining.
Since its adventure into the crypto industry, CleanSpark has been a regular in the crypto mining sector. Its consistency sets it apart from other Bitcoin mining firms; it has been a regular seller of mined BTC tokens to raise revenue.
As a result, the current bear market has little impact on the company as it has fewer debts to contend with and is seeking to expand its subsidiaries through acquisition. The firm has invested heavily in acquiring mining facilities across the United States.
Such unprecedented feats are only possible for an entity determine to become the best in its field.