Bitcoin Mining Plant in Colorado Keeps Neighbors Awake at Night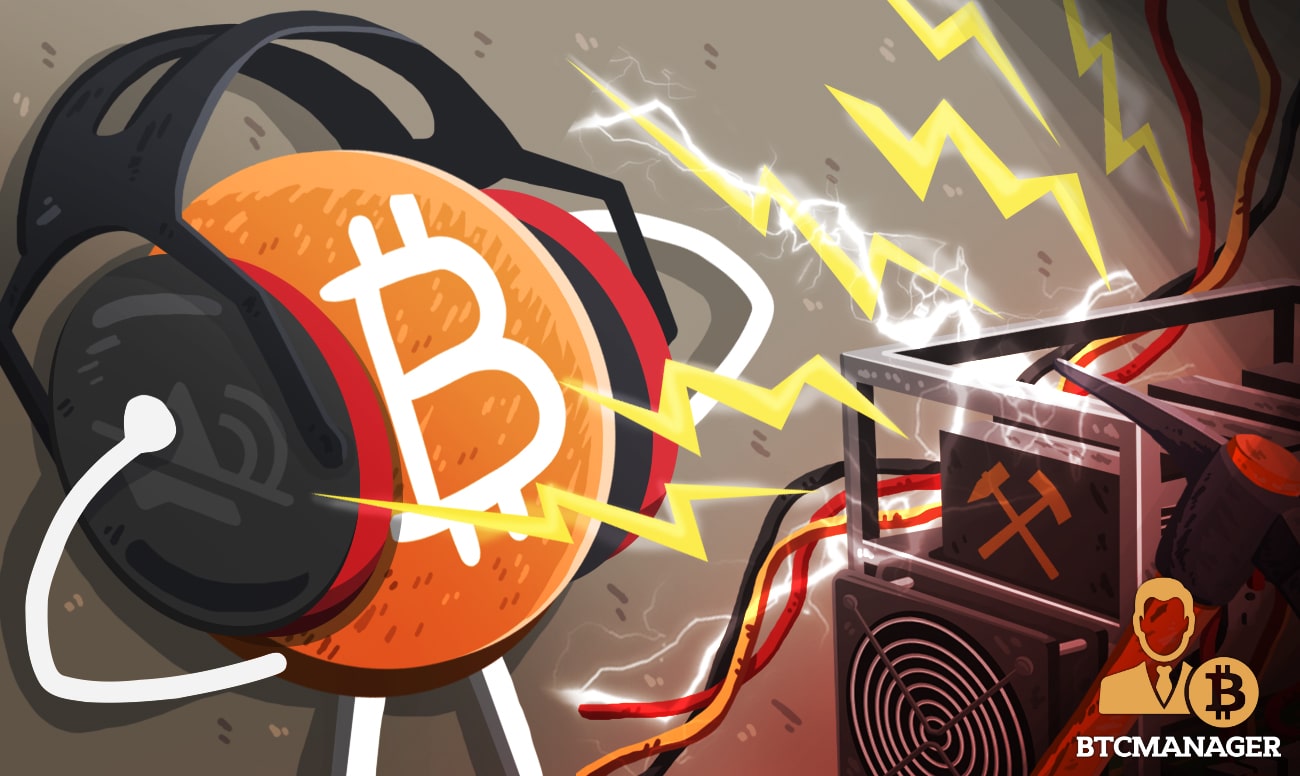 The City of Colorado Springs is facing complaints about a mining plant who is struggling to comply with the city noise ordinance. This according to a report from Colorado Springs Independent, July 24, 2019.
Former Intel Plant Turned into Mining Factory

In 2018, 3G Venture, a California-based company, purchased a big part of an abandoned Intel chip manufacturing complex at Garden of the Gods Road in Colorado for $13 million. John Chen, the owner of the company, then used the facility to start its mining operation in October 2018.
The structure counts three buildings for a total of 85,000 square feet dedicated to bitcoin mining. As is well known, bitcoin miners consume large amounts of energy and produce a lot of heat. Precisely for this reason at the top of the buildings were installed various fans to cool thousands of bitcoin mining rigs. However, the unceasing drone of fans to cool hundreds of computers exceeds city noise limits and violates public peace.
Neighbors' Complaints

Following the opening in October 2018, neighbors started complaining about the noise level generated by the mining plant, and, on May 14, Planning Director Peter Wysocki issued a notice of violation letter to 3G, in an attempt to re-establish peace and quiet in the neighborhood.
The first test was to be scheduled for June 21, however, it was later postponed on July 11 as the city could obtain more sophisticated sound-testing equipment which cost about $1,000 dollars.  The new equipment led to an investigation of the noise which lasted 79 minutes starting from 7.30pm.
The equipment used includes a video camera to which monitors how and when barking dogs and slamming doors affect the decibel meter, an anemometer for the wind, a decibel meter, a timer, and a thermometer. 
Despite the convictions of the citizens, the results gave reason to the Californian company, as the sound ranged between 48 dB [decibels] and 60+ dB due to a range of factors from noisy dogs to aircraft and vehicles.

But this wasn't enough for Neighborhood Services Manager Mitchel Hammes which vowed to conduct another test on July 16.
This time Colorado Springs set up the equipment for roughly an hour at 8:21 p.m., yet still sound levels captured sat between 48 decibels and 50.5 decibels, ever so slightly breaking past the residential noise limit, which is 50-decibels.
The Company's Answer
Although apparently, 3G Venture has nothing to fear from a legal point of view; John Chen is putting in a concerted effort to placate the neighbors' and is confident that soon a solution that satisfies everyone will be found.
He announced he had spent "easily over a half-million dollars" on containers as well as low-decibel fans to reduce the noise, he added:
"I have no problem spending money on things that are productive and have positive results".
Finally, to reduce the sound inside the residential area, Chen declared that he wants to add "very tall and big pine trees" to direct the sound towards the mountains and, in addition, to improve the beauty of the infrastructure.