Bitcoin Mining Difficulty Hits New All-Time High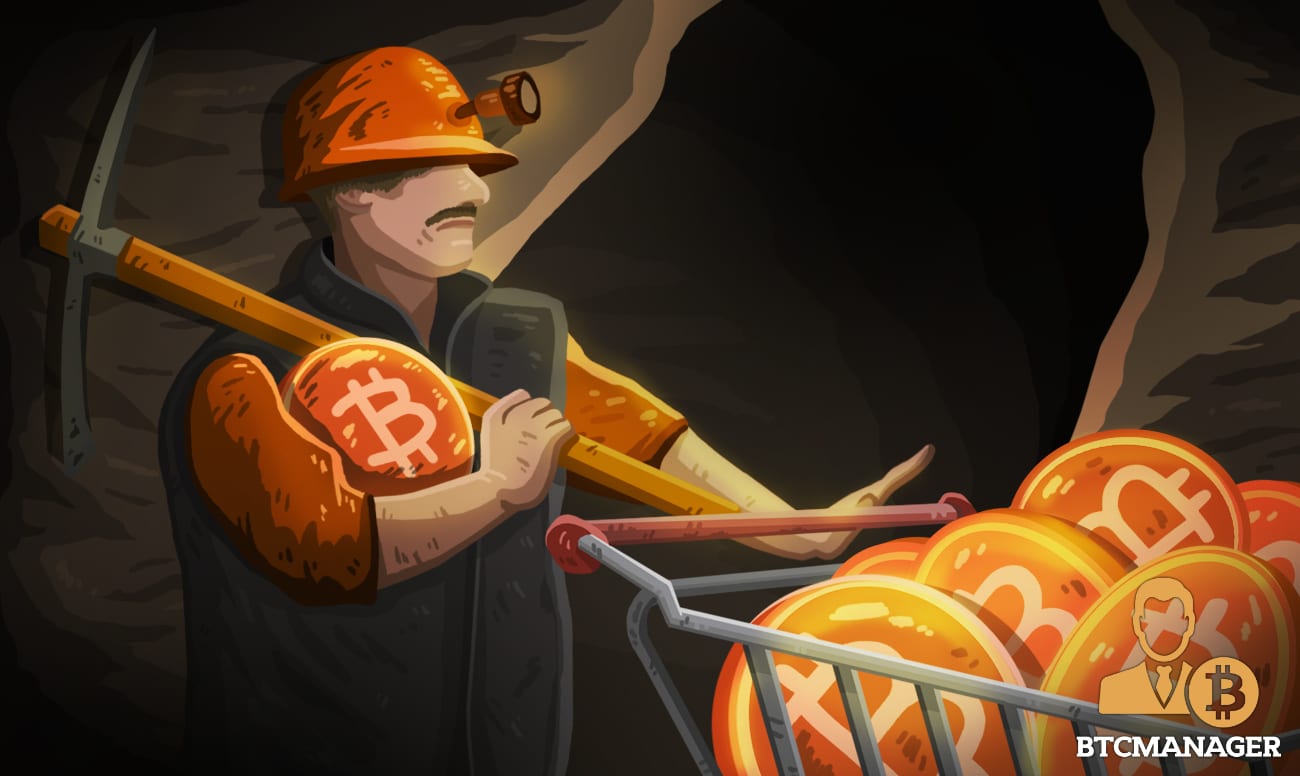 Bitcoin mining difficulty surged by 9.32 percent in the early hours of January 21, 2022, to hit a new all-time high of 26.64 trillion. Observers have attributed the increase to the resumption of mining operations in North America and other regions by Chinese miners who left China during last year's crackdown by the government.
Bitcoin Mining Difficulty Hits Fresh ATH
Despite the recent crash in the bitcoin (BTC) price below the $39,000 region, mining activity on the network has increased significantly in the past 24 hours, pushing the bitcoin mining difficulty to a new all-time high.
Per sources close to the matter, bitcoin mining difficulty increased by 9.32 percent today to hit an ATH of 26.64 trillion, surpassing the 25.04 trillion ATH reached in May 2021. For those who are unaware, bitcoin mining difficulty simply refers to the self-correcting score that determines the computational power required to mine the orange coin.
Bitcoin mining difficulty adjusts itself automatically in accordance with the total amount of computational power on the network at any given time. When the hashrate increases as a result of increased miner activity, the network will also up the difficulty and vice versa.
Bitcoin Mining Difficulty Expected to Keep Rising
It will be recalled that Chinese authorities launched a serious crackdown on bitcoin miners in the region last year, triggering a massive exodus of miners from the bitcoin mining hotspots in the country, including Xinjiang, Inner Mongolia, and Qinghai provinces. 
In the same vein, in September 2021, 10 agencies in China, including the People's Bank of China (PBoC), financial, securities, and foreign exchange regulators, joined forces to place a blanket ban on all crypto-related activities in the region, including bitcoin mining.
The resultant effect was a drop in mining difficulty and bitcoin hashrate due to the large void left by Chinese miners. 
According to analysts and industry insiders, Bitcoin Mining difficulty is expected to keep increasing in 2022, as miners in North America, Russia, and Europe are making serious plans to deploy more bitcoin mining hardware.
Commenting on the matter, Jaran Mellerud, a researcher at Arcane Research said:
"In 2022, we expect record growth in bitcoin mining difficulty. From July 2022 to December 2022, most of the largest miners have enormous deliveries of the Antminer S19 XP. These deliveries will make the difficulty soar throughout the whole of 2022."
In related news, on January 13, 2022, reports emerged that Jack Dorsey's Block is set to develop an open bitcoin mining facility that would lower the barrier to entry and make it possible for just anyone to mine bitcoin. 
At press time, the price of bitcoin (BTC) is sitting around $38,770, with a market cap of $734 billion.