Majority of Bitcoin Hasn't Moved in a Year, While BTC Issued on Ethereum Reaches New Highs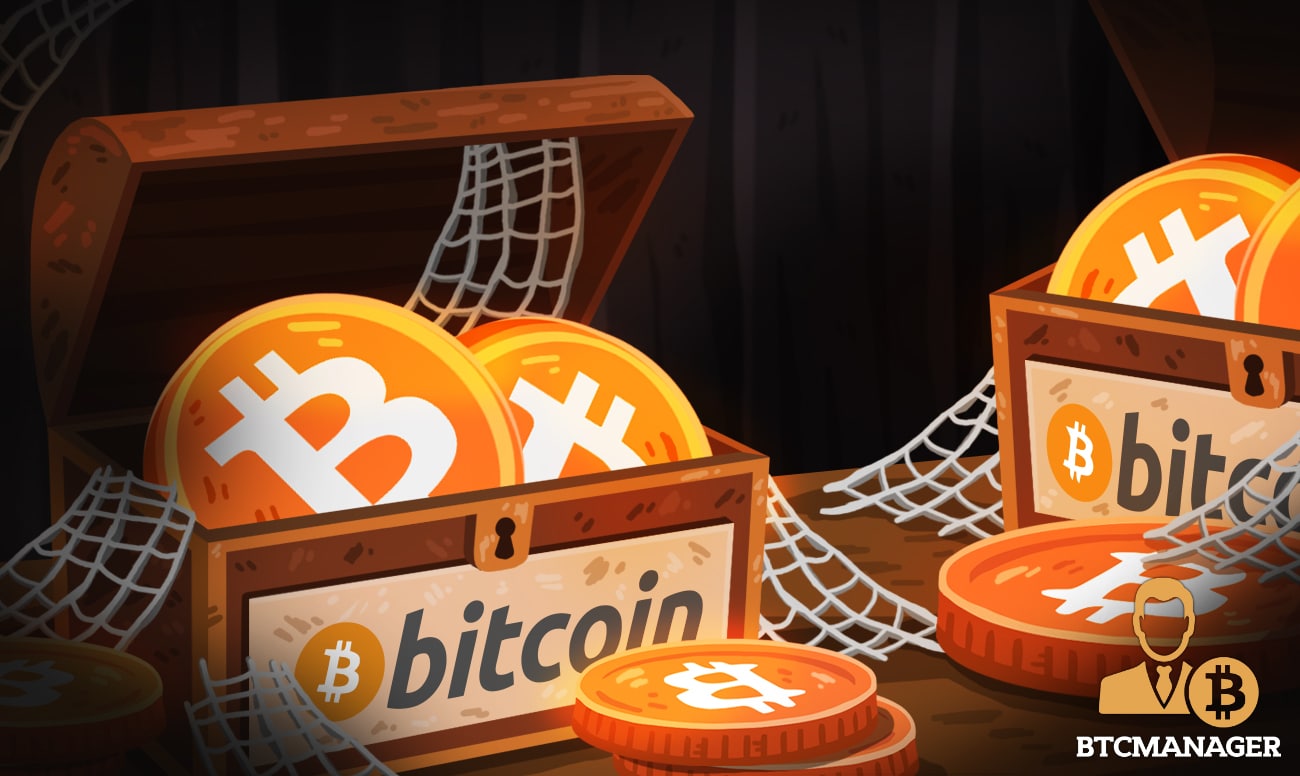 Data from on-chain analytics firm Glassnode shows over 61 percent of Bitcoins on the open market have not moved in over a year. In contrast, the usage of Bitcoin-pegged ERC20 tokens has increased. 
Bitcoin a HODL or Inherent Risks?
On-chain analytics firm Glassnode shows a majority of all Bitcoin has not moved in over a year, indicating "hodlers" and whales are tending to hold their coins instead of selling. 
Reasons for the above may include investors viewing Bitcoin akin to gold as a global hedge, as financial markets around the world experience unprecedented levels of volatility and political instability.
Fund managers like Paul Tudor Jones of Tudor Investments have already embraced holding Bitcoin over traditional assets. As BTCManager reported in May, the $14 billion fund is said to hold over 1-2 percent of net assets in Bitcoin futures.
Commentators on a relevant Reddit thread said the figures were not bullish or indicative of the strength of Bitcoin. Some noted the lack of outlets to use BTC, high fees, and volatile price values made the currency unviable to be used on an everyday basis, meaning holding was the only respite.
One commentator said:

"It's lacking scalability and fungibility to be used in real-world scenarios. The only people who are still "using" it are just hodlers who dream of becoming millionaires."
Ethereum-Issued BTC Reaches a High
Meanwhile, BTC-pegged ERC20 tokens reached a new high over the weekend, in terms of total Bitcoin locked on such assets. 
Coming in front were renBTC, Wrapped Bitcoin, and others, ETHhub co-founder Anthony Sassano noted in a tweet. Quoting data sources, he said there's over $100 million locked in such tokens – a sign that's "bearish" for Bitcoin.
Sassano believes tokenized BTC will always be a "second-class citizen" to ETH on Ethereum, apart from it never being trustless as ETH on Ethereum and becoming just another ETH token.
He added that in the long-term, Bitcoin relies on fees for security, explaining:
"And if most of the transactional vol happens on Ethereum instead, then Bitcoin loses fee revenue/security. People may skip the Bitcoin network & go straight to Ethereum for BTC exposure."
Sassano concluded that Ethereum "supercharges" any asset by making it programmable, indicating the network might gain precedence over Bitcoin in the long run due to the above points (among others).