The Bitcoin Network Expands DeFi's Horizon Via RSK's Smart Contract Functionality & Interoperability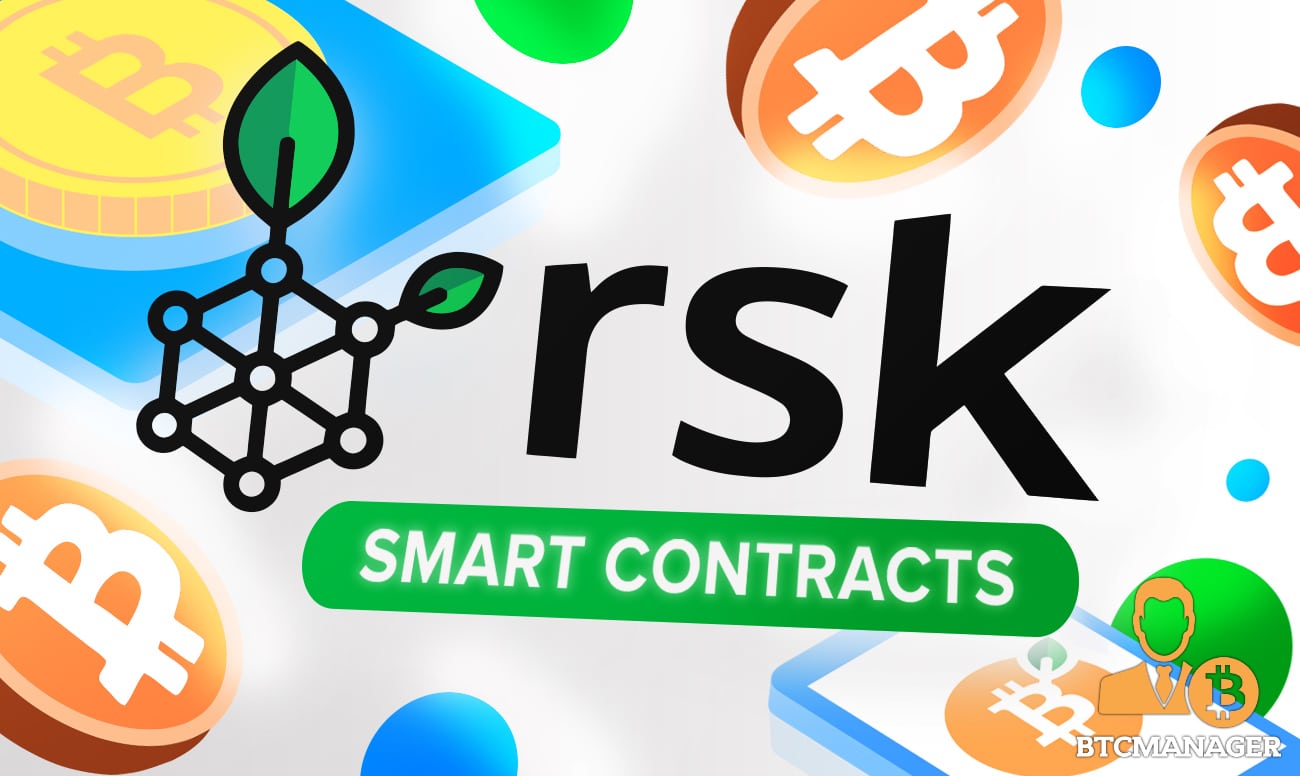 Ethereum gained significant traction as a cryptocurrency and as a platform that supports a myriad of decentralized applications (dApps) and decentralized finance (DeFi) protocols, primarily due to its smart contracts capabilities and tokenization features.
As a result, hundreds of blockchain and DeFi-based projects started using the Ethereum network, which resulted in several problems like slow transactability, inconsistent and inflated gas costs, and security issues. For instance, the Ethereum chain has faced processing power issues with several dApps hosted in its chain. The network has also been the victim of a high-profile DAO attack, highlighting the potential security vulnerabilities inherent in its smart contracts.
These headwinds have sparked a surge in demand for alternative platforms, in some ways heightening the need for DeFi on the Bitcoin network. To address these shifting winds, RSK has introduced smart contract functionality to Bitcoin, expanding the capabilities of the legacy network to support new features like cross-chain transactions, faster throughput, merged mining, and DeFi – all backed by Bitcoin's battle-tested security.
Bitcoin has attracted significant mainstream attention over this last year, fueled in party by El Salvador's acceptance of the seminal cryptocurrency as legal tender. There are high chances that other South American countries will sooner or later follow suit. As such, the Bitcoin network was in dire need of a solution that allows it to compete with the hegemony of Ethereum over DeFi. 
With RSK's scaling solution, a growing suite of products, and developer-friendly tools, the Bitcoin network can transform itself into a full-fledged ecosystem that offers users options to trade, borrow, lend, and earn interest on their crypto holdings without hopping between blockchains.
A Much-Needed Scaling Solution For Bitcoin Network
RSK expands the Bitcoin network's capabilities manifold, enabling it to support a plethora of real-world use cases. Further to this point, RSK smart contracts are already being employed for various use cases, given the confidence among top companies and regulatory agencies in the Bitcoin network's underlying security and transparency.
For instance, Argentinian gas regulator, Enargas, leverages RSK smart contracts to develop digital identities, streamlining end-to-end registration, installation, and gas distribution processes while ensuring complete transparency and operational efficiency. Likewise, Banco Davivienda, one of the largest Colombian banks, utilizes RSK to support a micro-payment wallet to deliver quick and safe bank transfer execution among users at fees substantially lower than traditional financial systems.
In addition to these, RSK smart contracts are also powering several DeFi applications like  Money on Chain (MOC), Sovryn, Kripton Market, and more on the Bitcoin network. The platform recently achieved a significant milestone, crossing more than 2,500 BTC in total value locked (TVL). With this feat, RSK surpassed Lightning Network, another Bitcoin-based scaling solution's TVL, further underscoring the insatiable appetite for DeFi on Bitcoin.
Digging even deeper, RSK smart contracts can power non-fungible tokens (NFTs). Nifty Labs, the Blockchain and Open Finance venture builder, is taking advantage of the RSK blockchain to build its marketplace platform solution. Given that RSK has proven to be a more cost-effective medium than Ethereum due to its low transaction fees, it has surfaced as a capable answer for minting and transacting in NFTs affordably.
Beyond the use mentioned above, RSK also enables DAI holders to transfer their assets from one wallet to another on its chain at bare minimum fees compared to what they would usually pay on Ethereum. RSK allows DAI users to transfer their coins to the RSK chain and convert it to rDAI, a fungible token pegged at a 1:1 ratio with DAI. This way, even though the asset is always pegged to DAI, it sits on the RSK blockchain, enabling users to leverage faster transaction times and low gas costs.
One of the standout features of the RSK network is that it is a side-chain to the Bitcoin network, meaning it does not drain power from Bitcoin. Notably, it is connected to the Bitcoin network via a two-way peg, enabling seamless cross-chain transactions. Simply put, RSK has emerged as one of the few blockchain projects that address all the areas of the infamous blockchain trilemma: scalability, decentralization, and security.