Bitcoin Price Bounce Above $30K Triggers Massive Liquidations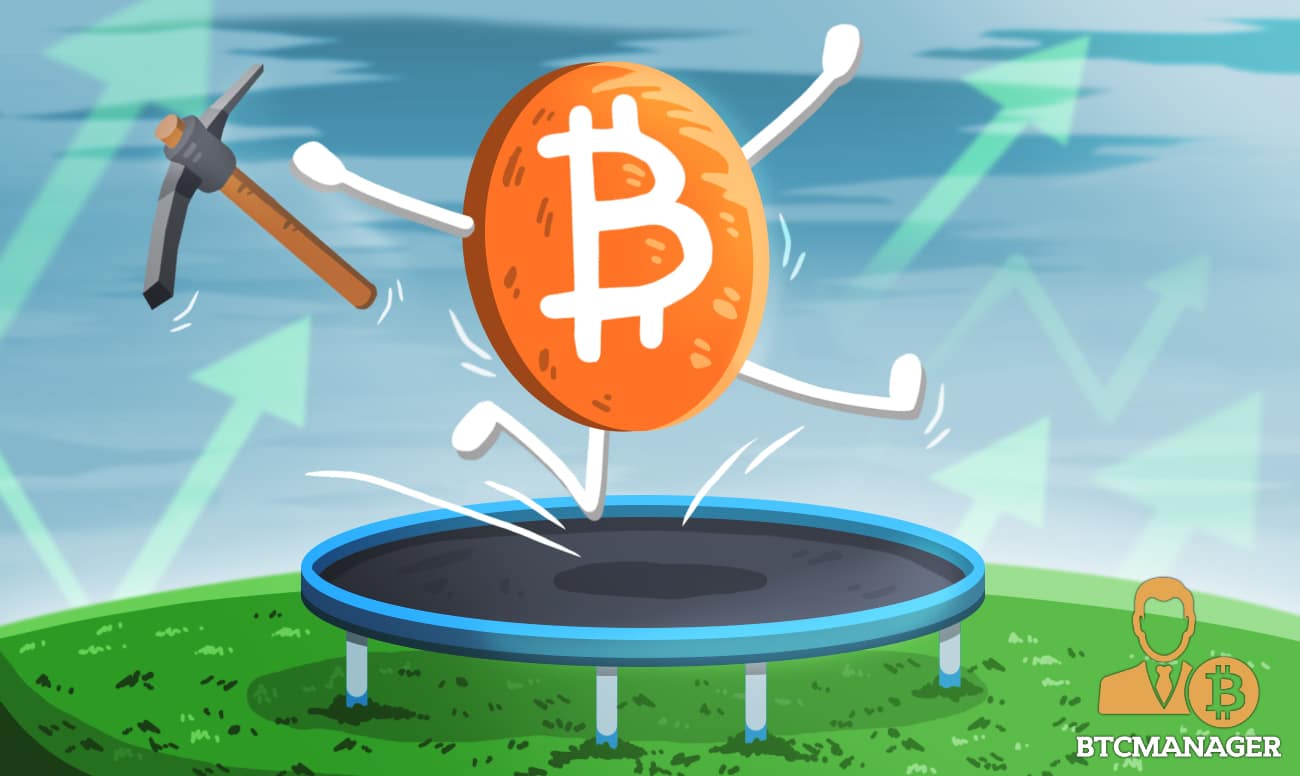 Bulls have successfully managed to defend the BTC price against further losses below $29K. The largest cryptocurrency gained momentum on Wednesday and reclaimed the long-standing $30K support. The BTC/USD pair has gained a respectable 7% in the last 24 hours, hitting a high of $30,798 before correcting gains.
Rebound Sparks Massive Liquidations
The bounce from yesterday's brutal sell-off saw numerous bottom shorters liquidated, as shown by data from ByBit. Tailwind from the BTC rebound also saw other cryptocurrencies such as ETH and XRP log significant recoveries.
Bitcoin's return to form comes as network fundamentals continue to improve. The hash rate is now nearing 100 EH/s, edging closer to its record highs of 168 EH/s seen before China's crackdown on miners. Meanwhile, the network difficulty is well on track to increase despite the recent price retracement.
These strong fundamentals delighted MicroStrategy CEO Michael Saylor, who wrote that the Bitcoin Network has never been in better shape.
Genuine Comeback or Dead Cat Bounce?
Despite bitcoin reclaiming critical support, some analysts express fears that the bounce is a short-lived  "relief rally" and not a proper comeback after a price bottom.
Popular podcast host Nebraskan Gooner told his Twitter followers that the "short the bounce" season is still on. Similarly, Vijay Ayyar, head of Singapore-based cryptocurrency exchange Luno, predicted the BTC price could continue to slide.
https://twitter.com/nebraskangooner/status/1417705403367018503
In an interview with Bloomberg, Ayyar said the recovery is likely a "dead cat bounce" and not a genuine return to form for the top cryptocurrency. The former Google exec anticipates BTC will be range-bound for the rest of the year but expects the bulls to retest $40K on the next climb higher.  
"We're going to need to form another base first before resuming another bull trend. We are going to be ranging between $20,000 and $40,000 for the rest of the year," Ayyar told Bloomberg.
In a separate interview with CNBC, the Luno exchange head predicted more downside for bitcoin, suggesting that the digital asset could tumble toward $24K if bulls fail to log a rebound above $32K. He added that multiple macro factors are currently weighing down on crypto, with the most prevalent issue being increased regulatory pressure. 
A More Optimistic Perspective
One analyst is giving a more positive outlook of the BTC price amid the current recovery. James Wo, CEO of Digital Finance Group, points to bullish on-chain signals that could propel the king coin higher.
Wo highlights data from on-chain data provider Glassnode, which shows a sharp decline in exchange inflows and a reduction in the number of active wallet addresses. These indicators are bullish, as they suggest that most investors are getting ready to re-enter the market once major signals appear.