Bitcoin Price Tumbles as Trump Fires More Negative Comments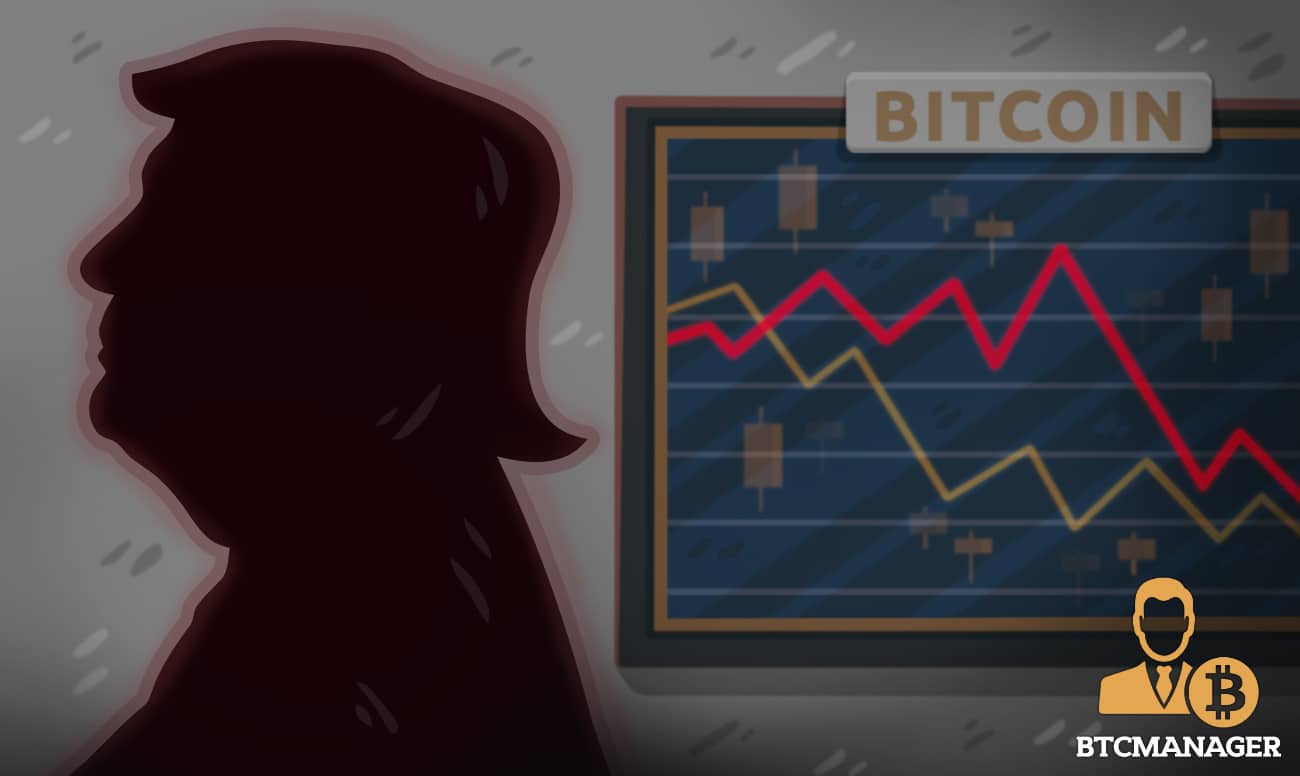 Former United States President Donald Trump has once again reiterated his negative stance towards bitcoin (BTC) and other cryptocurrencies. In an interview with the Fox Business Network on June 7, 2021, Trump labeled the revolutionary cryptocurrency as a scam that's competing with the dollar. 
Trump Condemnation Triggers More BTC Price Slump
While crypto market analysts have predicted that the bitcoin price bull run of 2021 is far from over, the barrage of negative comments from notable personalities in recent times against the orange coin, has continued to give the bears the upper hand.
According to a Forbes report, former US President Donald Trump has urged financial regulators in the country to create more draconian policies that would effectively crush bitcoin (BTC), as Satoshi Nakamoto's innovative creation seems like a scam against the dollar.
The highly controversial ex-president has made it clear that he does not like bitcoin because he thinks the digital currency is competing with the dollar.
In his words:
"Bitcoin, it just seems like a scam. I don't like it because it's another currency competing against the dollar…I want the dollar to be the currency of the world. That's what I've always said."
Crypto Markets React
As expected, Trump's comments triggered a fresh round of fear uncertainty, and doubt in the global cryptocurrency market, with the bitcoin (BTC) price dropping to a low of $32,123, while major altcoins are also experiencing significant losses.
Ether (ETH), the native crypto of decentralized finance (DeFi) powerhouse Ethereum, is down by 9.11 percent in the past 24-hours, trading at $2,512. Binance coin (BNB) is hovering around $350 (-11 percent), cardano (ADA) is trading at $1.54 (-10.05) percent, XRP is losing by 9.47 percent, while polkadot has also crashed by 14.14 percent.
Since its launch in 2009, bitcoin (BTC) has had its fair share of criticisms and the digital asset has continued to wax stronger, leaving critics like JPMorgan's Jamie Dimon with much regrets.
Indeed, Trump's latest comments are a serious setback for bitcoin (BTC) and the crypto markets which are still struggling to recover from the recent Elon Musk and China-fueled FUD, this is definitely not the end of the road for cryptocurrencies.
On June 7, 2021, BTCManager informed that El Salvador, a Central American country is putting preparations in top gear to make bitcoin a legal tender, while also creating amenable regulations that would enable the nation to be a hotbed for innovative technologies.