Bitcoin resurgence spurs 3.8% rise in global crypto market cap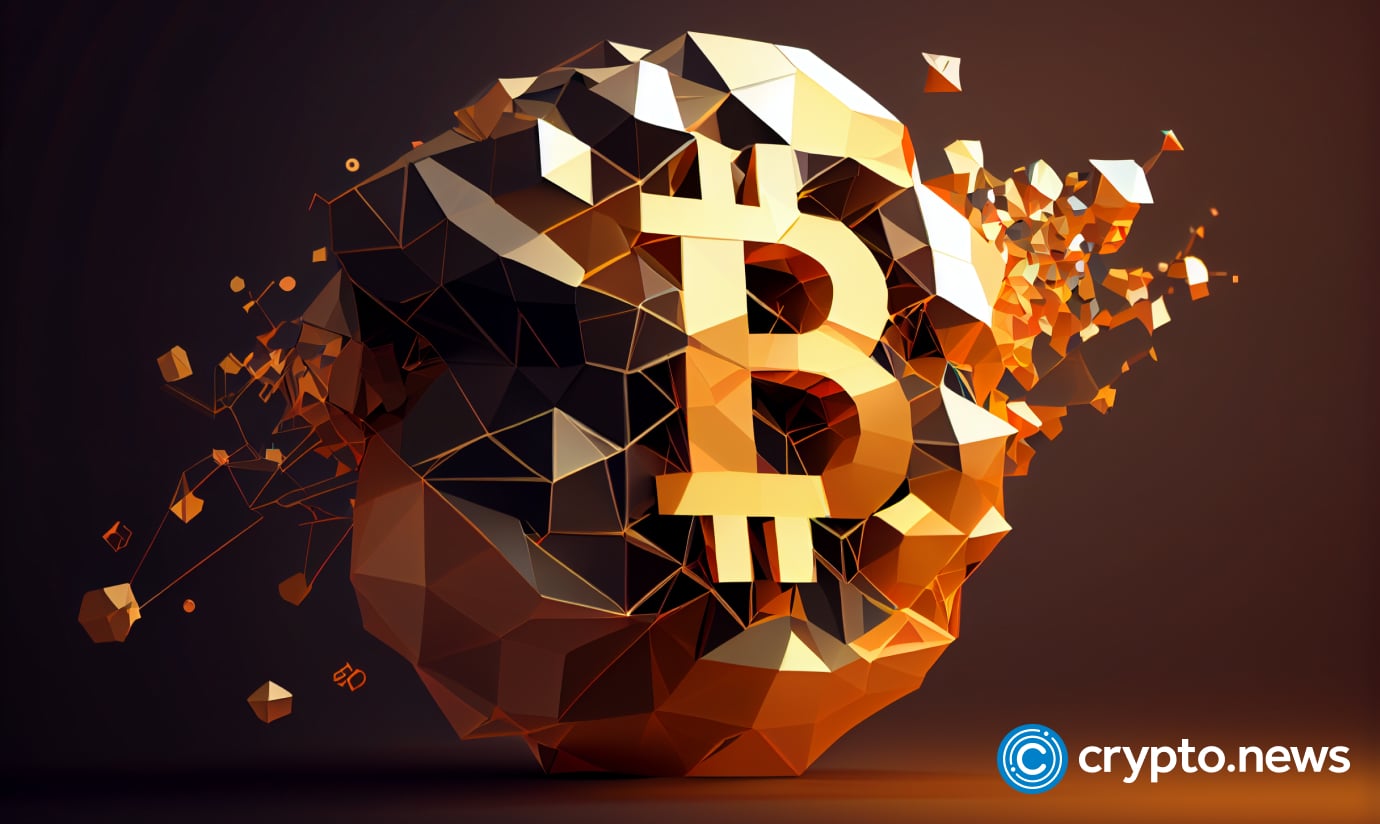 Bitcoin has sparked a market-wide recovery campaign, leading to a 3.8% surge in the global crypto market cap and a spike in trade volume amid increased buying power.
Remarkably, Bitcoin (BTC) recently came back against the bears to recover the losses of the last few days, resulting in a shift in market trends. The global crypto market cap is now back above the $1.4 trillion mark, up 4.44% over the past 24 hours to $1.43 trillion.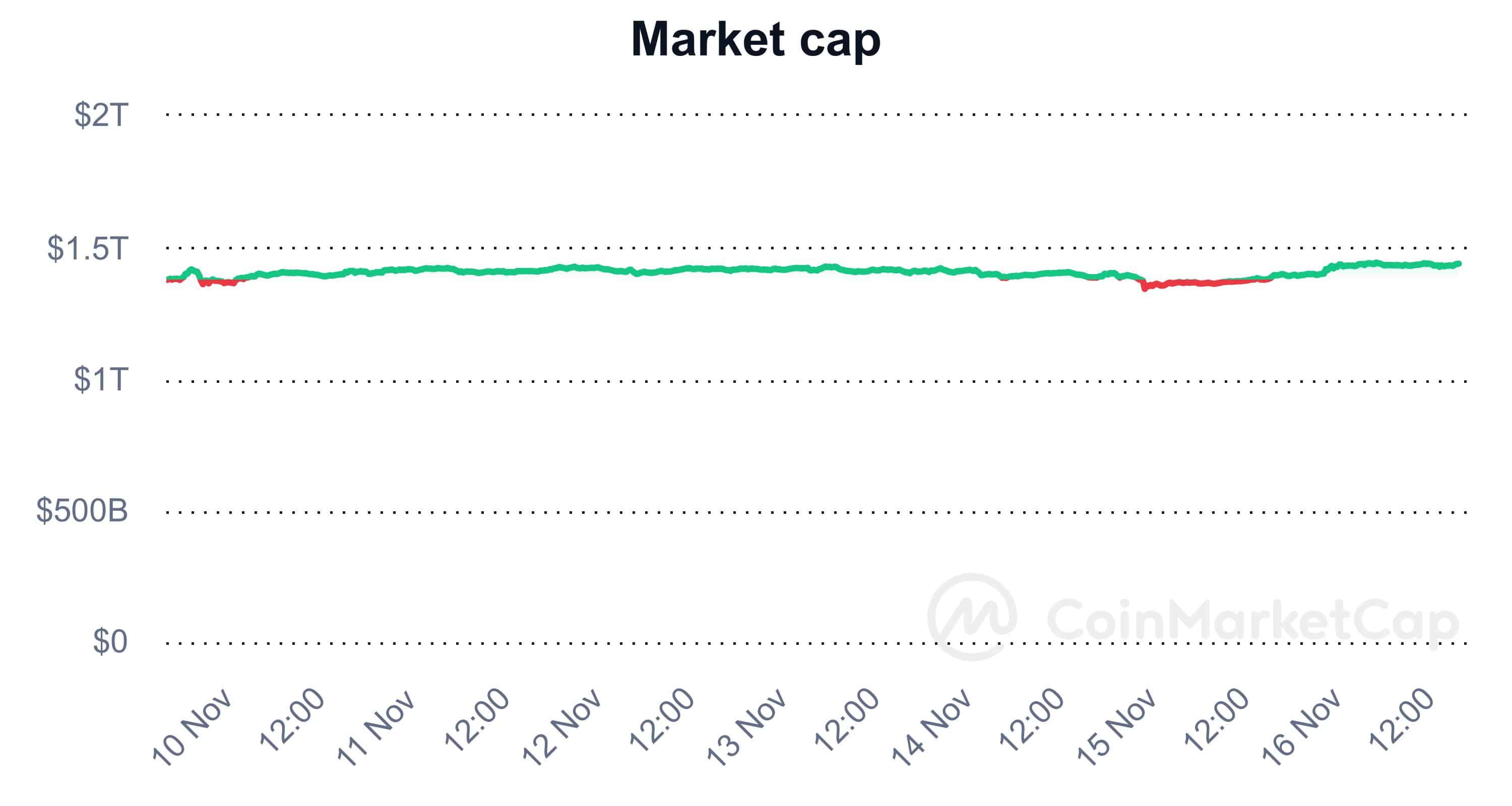 In addition, the market is witnessing a resurgence of traders, with global trade volume recently spiking 5.97% to $70.22 billion. BTC has surged 4.06%, while Ethereum (ETH) is up 2.61% within the last 24 hours. This pattern suggests increasing buying pressure.
Santiment confirmed this trend in a recent disclosure, calling attention to a spike in activity for Tether (USDT), the dominant stablecoin in the market. Santiment revealed that USDT's volume has surged to an 8-month high of $50 billion amid increased whale accumulation.
Interestingly, the whale transactions involving USDT have spiked substantially, as market participants carry out over 40,000 USDT transactions worth $100,000 and above weekly. The last time the market recorded this milestone was in March.
Prior crypto market slump
This bullish momentum followed a prior market slump. The global crypto market cap plummeted by over 3.5% from $1.4 trillion to $1.35 trillion on Nov. 14, marking a loss of over $50 billion in valuation within a day.
A decline in Bitcoin's value triggered this substantial drop, as the firstborn crypto plummeted below the $35,000 territory on Nov. 14. The sudden drop led to significant liquidations amounting to $300 million, as recently reported.
In a 2.50% dip on Nov. 14, BTC recorded its largest intraday loss in over two months, sustaining a losing spree that began on Nov. 11. The entire market collapsed in response, leading to major declines and a corresponding drop in global market cap.
This drop, coinciding with the latest CPI report, followed a sustained uptrend that saw Bitcoin and other crypto assets register new yearly highs. Notably, the CPI report, released on Nov. 14, suggested that inflation in the U.S. cooled to 3.2%, representing the lowest figure this year.
As a result, market participants trooped into the traditional stock market, with substantial capital flowing from the crypto scene into the stock market. In addition, global crypto trade volume dropped below the $50 billion mark amid investor apathy. The recent resurgence suggests the return of the bulls.