Traders liquidated $300m amid Bitcoin drop to $35k
The total amount of liquidations on the crypto market over the past 24 hours exceeded $300 million.
Most forcedly closed positions were in Bitcoin (BTC) and Ether (ETH).
The sharp Bitcoin price collapse to $35,000 cost the traders $121 million. Market participants who opened long positions in Ethereum also suffered significant losses. The fall in the price of the second largest cryptocurrency by capitalization below $2,000 cost them $64.1 million.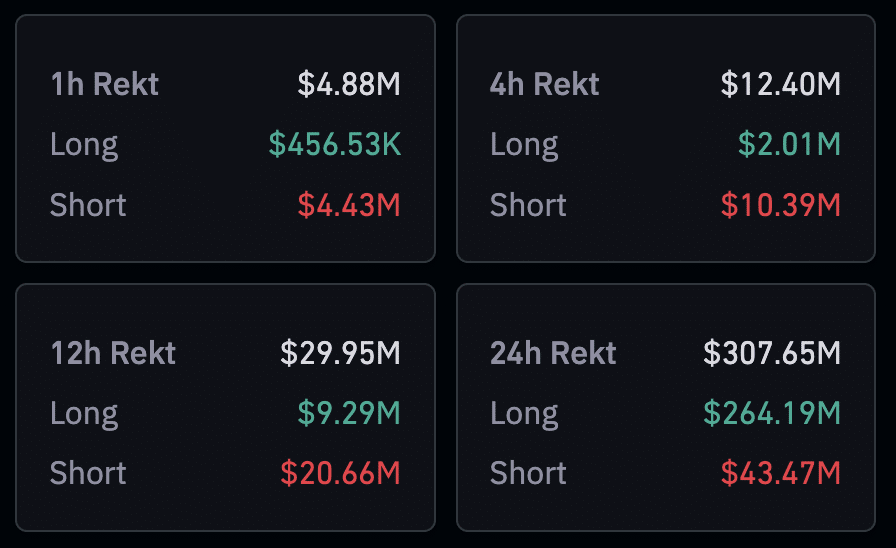 The leader in liquidations among altcoins was the native token of the Solana blockchain: due to SOL, traders suffered losses of $13.03 million.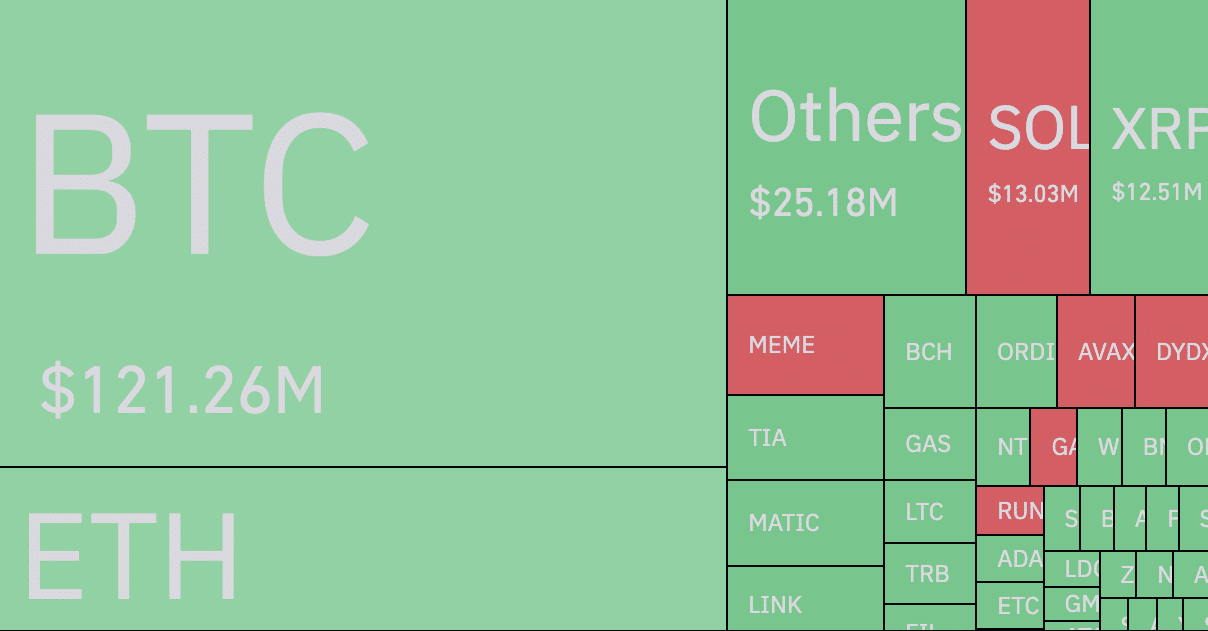 Over 90% of liquidations were distributed between OKX, Bybit, and Binance. OKX executed the largest order. The exchange closed a long BTC/USDT for $9.45 million.
Earlier, the price of Bitcoin fell sharply by more than 5% and tested the $35,000 mark. The release of data on the consumer price index in the United States preceded the fall. At the time of writing, the rate of the largest cryptocurrency has returned to $35,896.
At the same time, long positions still prevail in the market, which indicates traders' confidence in the prospects for further growth of Bitcoin. Moreover, in 2023, the number of Bitcoin wallets with total coins exceeding a million dollars has tripled.