Bitcoin halving to reduce miner revenue by 50%: Glassnode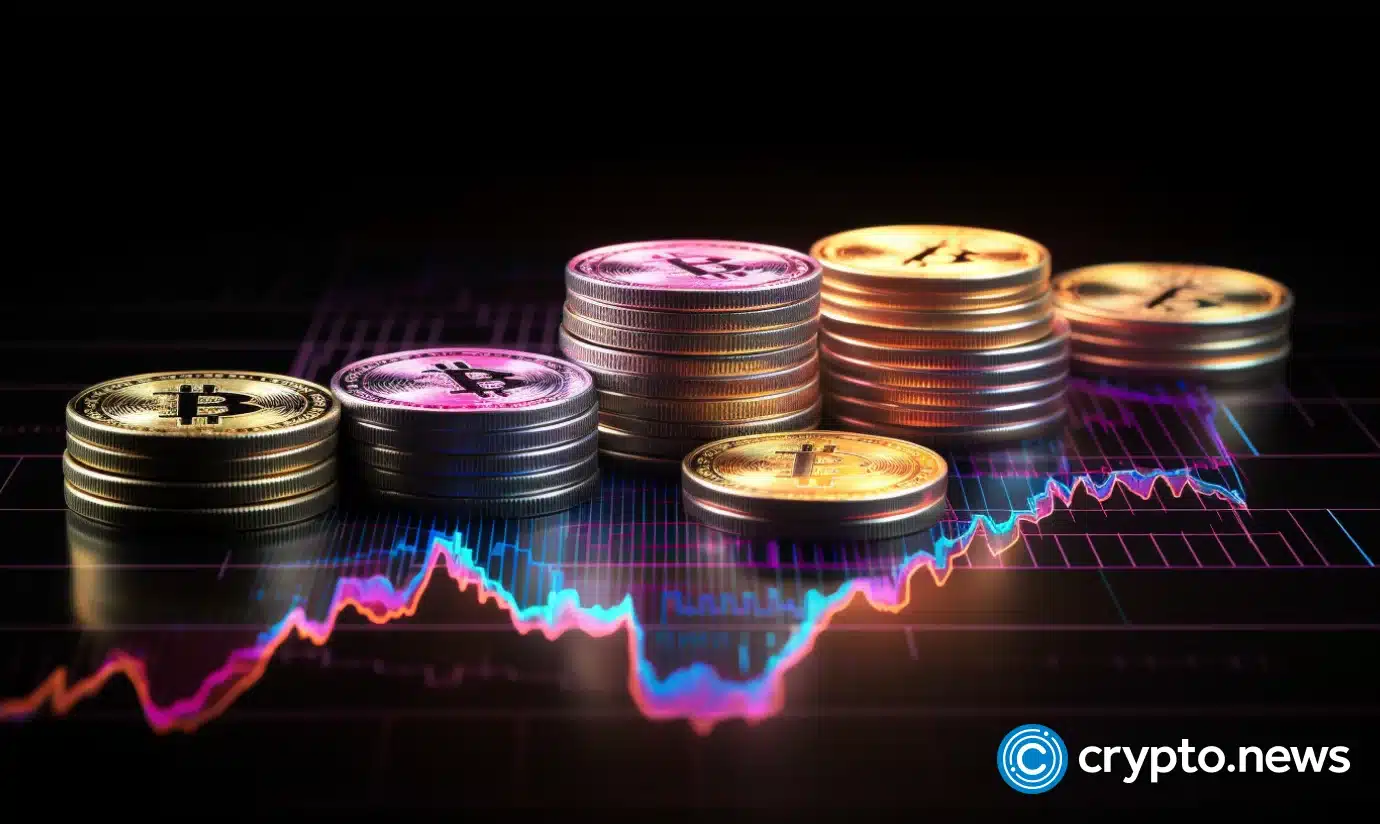 Analysts say the fast-approaching halving will likely cut miners' USD value revenue to $500 million monthly.
The fourth Bitcoin (BTC) halving, expected to happen on April 23, 2024, will likely bring miners' revenue in the U.S. dollar back to the FTX crash epoch, slashing it by half.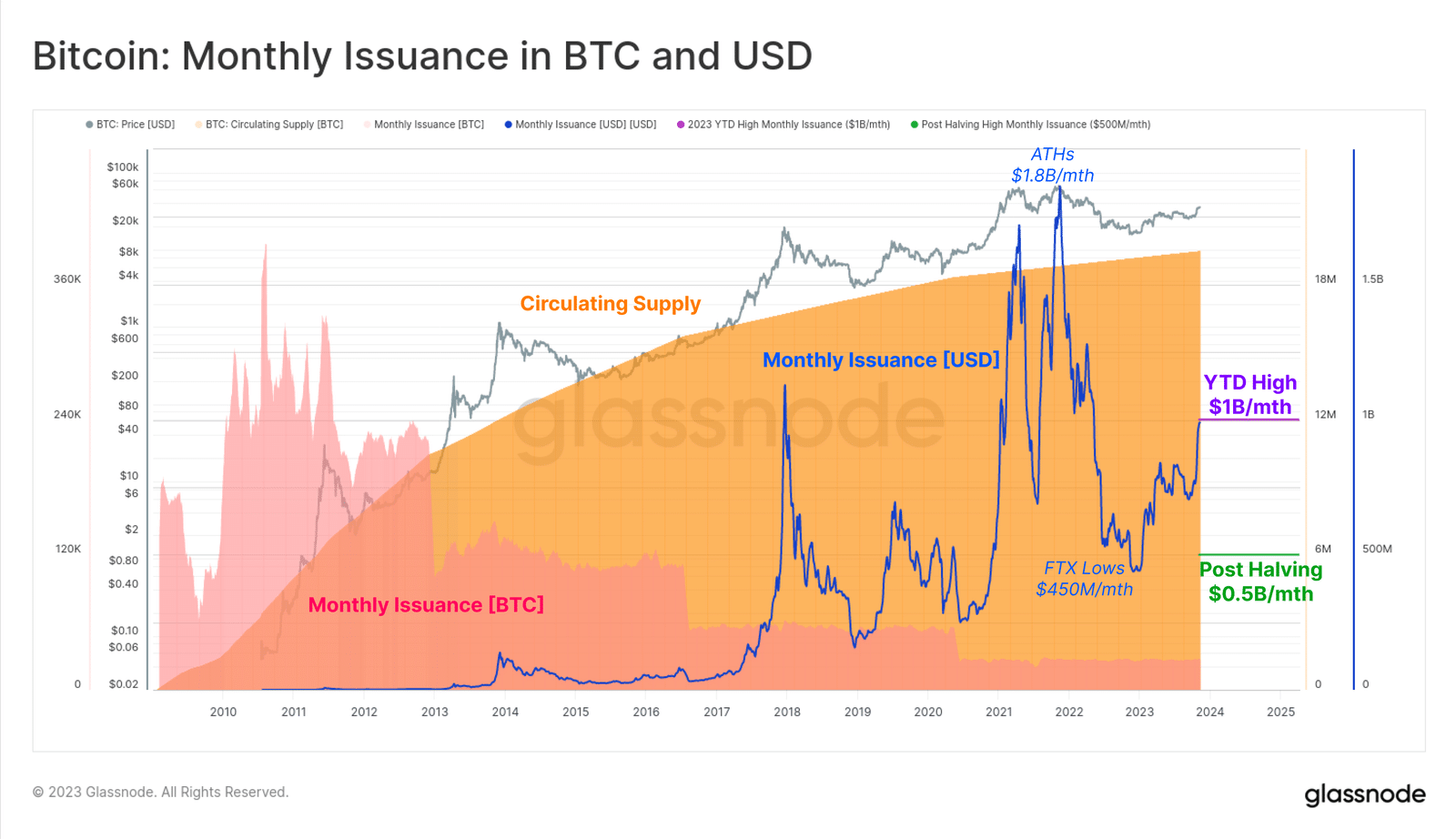 According to calculations done by Glassnode, the value issued to Bitcoin miners via newly minted supply is currently standing at the $1 billion per month level. However, after the 2024 halving, it would be cut to around $500 million per month, a level last seen in late 2022, when miners generated nearly $450 million per month amid the FTX crash.
In the meantime, the difficulty of Bitcoin mining on Nov. 13, 2023, increased by 3.55%, reaching its maximum at 64.68 T, according to BTC.com. The average hash rate since the previous value change was 479 EH/s. The range between blocks is just over 9.5 minutes. The increasing mining complexity indicates there are more mining resources actively trying to generate blocks in the Bitcoin network than ever before.
Yet, analysts at JPMorgan forecast a possible 20% decrease in the Bitcoin hash rate after the 2024 halving, suggesting that up to 80 EH/s could be eliminated as older mining hardware is phased out following the next halving.
When Bitcoin first launched in 2009, the block reward was 50 BTC. But Bitcoin's pseudonymous creator, Satoshi Nakamoto, invented halvings to ensure a gradually controlled asset supply over time. With the next halving, the block reward in the Bitcoin network will decrease from 6.25 BTC to 3.125 BTC.