Bitcoin retail holders didn't mind the crypto winter; they bought more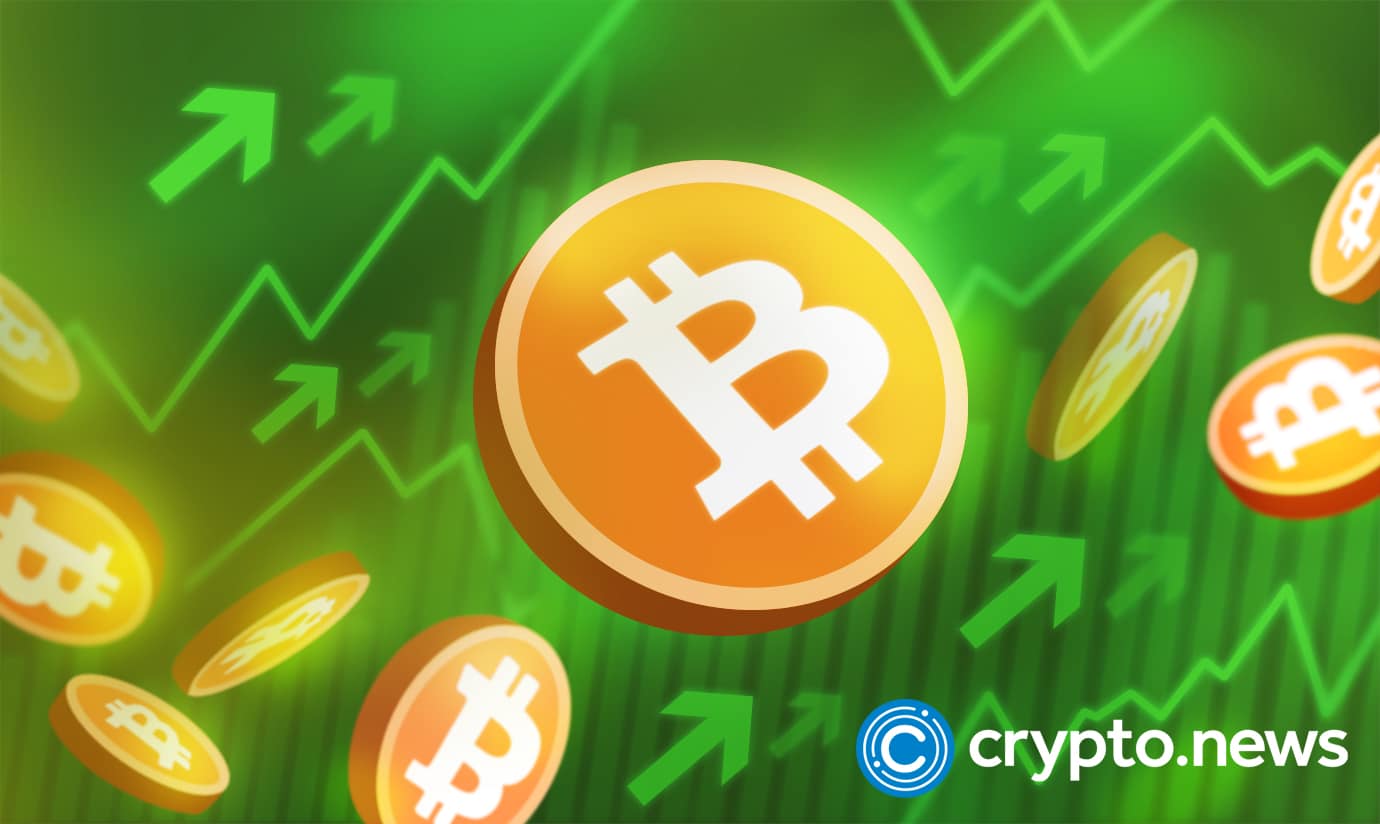 Glassnode data show that Bitcoin retail traders are now braver and have been accumulating even with falling prices in the better part of 2022.
Per trends, an analyst observes that following the collapse of LUNA, the native coin of the Terra ecosystem, retailers have been accumulating more coins, holding on despite BTC prices cratering from around $30,000 in May 2022 to less than $15,000 in November 2022. 
LUNA's fall was triggered by the de-pegging of UST, an algorithmic stablecoin was backed by, amongst other assets, BTC and LUNA
Retailers are classified per their holdings. Unlike institutional investors, who might be limited by law to buy a certain amount of coins using clients' funds, retailers use their investment based on their analysis to purchase the coins. In Bitcoin, retailers are individuals with less than 10 BTC.
Trackers now reveal that even though BTC prices continued to tick lower from May 2022, the number of retail holders rose, diverging with prices. During the last bear cycle, the analyst notes that retailers found opportunities to accumulate on every dip.
For their resilience, retail supply increased from around 12.7% to 17.1% in under a year.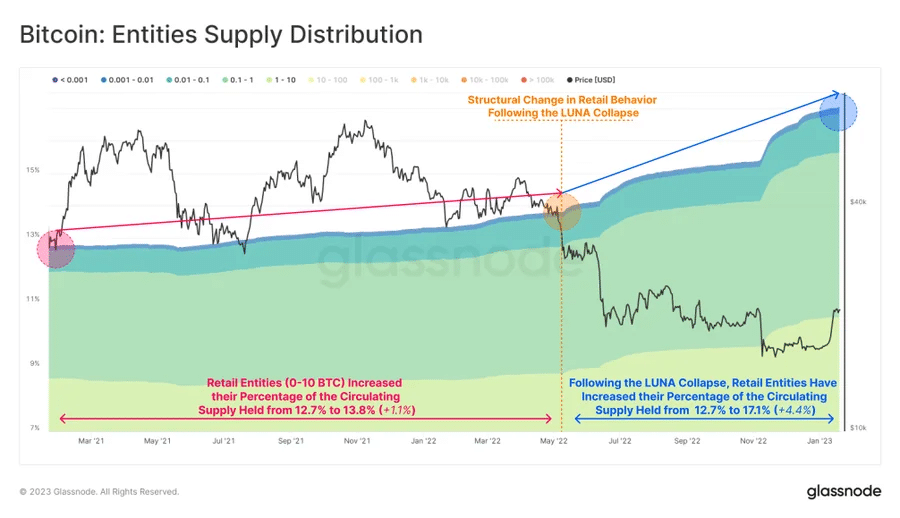 This development is markedly different from events surrounding China's ban on crypto mining activities. Then, the number of coins in retail hands fell before rising.
From May 2022, retail supply has increased, highlighting holders' confidence in BTC and crypto as an industry. Although there was a slight dip in retail holding in November when FTX filed for bankruptcy, the number increased through December.
The second half of 2022 was especially difficult for crypto and BTC because of the bankruptcy of CeFi platforms, including Voyager and BlockFi. Billions worth of crypto assets remains irretrievable, sparking an outflow from CeFi platforms to non-custodial wallets. 
The resulting fear saw BTC plunge to as low as $15,300 in Q4 2022, accelerated by the bankruptcy of FTX and the revelation that Sam Bankman-Fried misused user funds through Alameda Research, a trading firm associated with the now defunct-exchange.
Bitcoin prices are presently trading at pre-FTX collapse levels, at over $23,000.