Bitcoin stalls as meme coins, Dogecoin, and DigiToads presale shine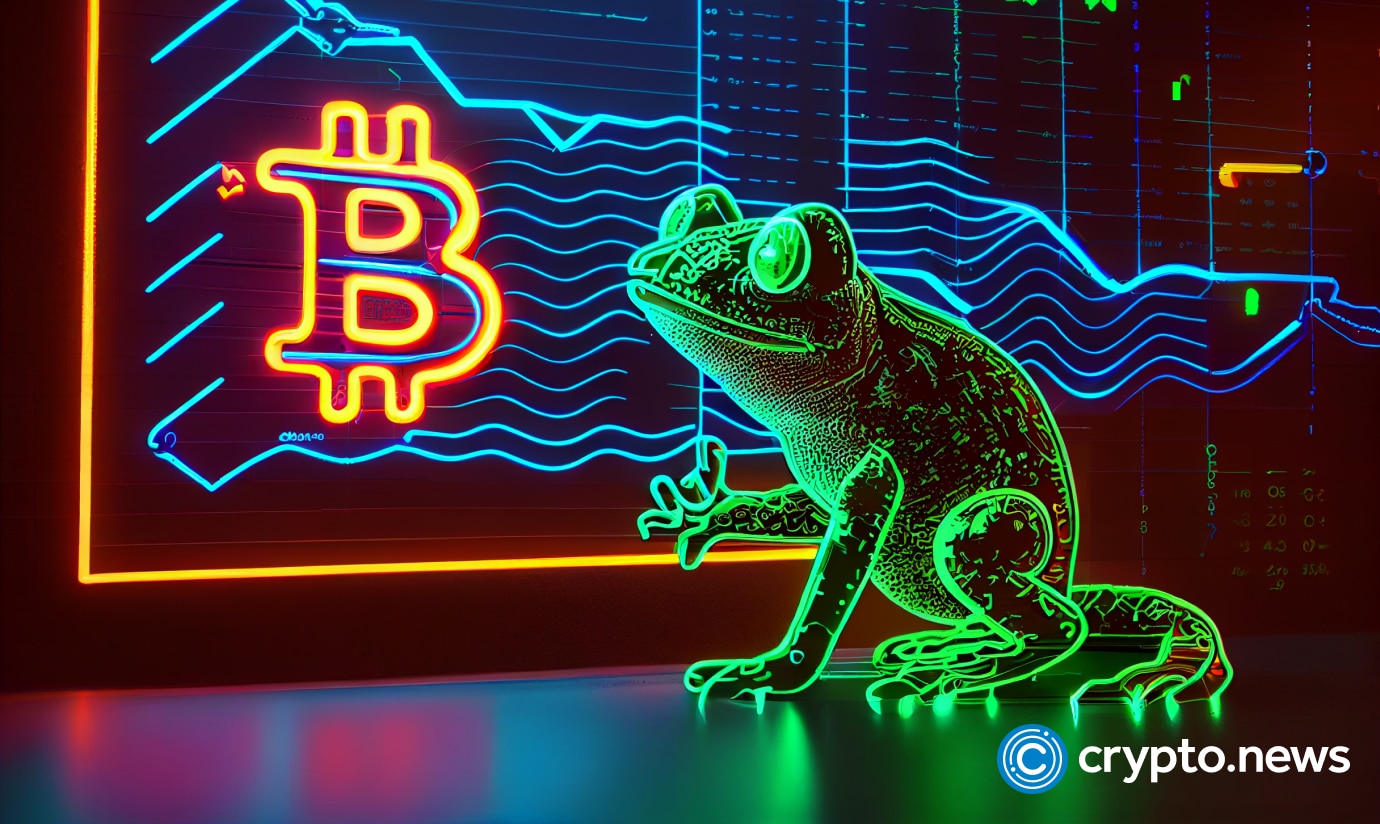 Investors are searching for the next big thing in crypto due to bitcoin's frequent setbacks. While it's challenging to identify worthwhile candidates, meme coins are becoming a popular alternative.
DigiToads is currently running a presale, with TOADS in its final stages and already selling around 95% of its initial tokens allocated for this stage. 
Meanwhile, dogecoin (DOGE) continues to inspire a rally in the crypto coin market, reaching its peak at the end of June and showing no signs of slowing down.
DigiToads success sparking bullish sentiment
The DigiToads presale has been ongoing over the past few months. Through the sale of TOADS ERC-20 tokens, the project has raised around $5.8 million, with 95% of the initial tokens sold. It is worth noting that TOADS prices have increased by 370% since its launch.
Several factors have contributed to the success of the presale. DigiToads' appeal as a meme coin and a utility token has been instrumental. This combination provides an added layer of security in the volatile crypto markets.
The introduction of TOAD non-fungible tokens (NFTs) within the DigiToads ecosystem has also garnered attention in the metaverse.
These NFTs offer a 3D representation of the DigiToads project, enabling the potential for passive income. Additionally, the NFTs serve as characters in play-to-earn (P2E) games, creating engagement for gaming enthusiasts. Players can compete in the swamp arena, striving for top positions on the leaderboards and earning various prizes at the end of each season, fostering community participation.
Gaming activities in DigiToads may also provide additional financial opportunities through in-game purchases. The marketplace allows gamers to enhance and sell their characters, sharing profits within the community. Gamers receive a significant portion of the income, up to 50%, while passive TOAD holders receive 10%, and the remaining funds contribute to developing the DigiToads project.
DigiToads is positioning itself as an investment-focused project, prioritizing growth through various means. Future plans include a token burn feature to enhance the tokenomics and profitability of DigiToads.
The prices of TOADS have been boosted by the presale stages. During stage 9, the token has gone up by 370% and is projected to increase by 400% in stage 10.
Dogecoin rally
Recently, Dogecoin achieved a milestone by reaching a 4-week high of $0.072, despite previous reports suggesting a decline in interest. The surge could be because of short-term speculative activities rather than increased interest from within the crypto market. As a result, investing in speculative activities may not be a viable long-term option. However, Dogecoin remains resilient and unpredictable in the market.
Initially introduced as a joke cryptocurrency several years ago, Dogecoin gained significant popularity after receiving public support from Elon Musk. It remains a notable presence in meme coins, adding to its unique appeal and prominence. Considering its background and influential endorsements, investors can explore DOGE.
Bitcoin is Stagnant
Bitcoin has not reached the high levels it aimed for in early Q2 2023 and has remained stagnant around the $30K mark. Although it briefly rose to $31K, it quickly lost momentum and has yet to reach its previous highs. However, there are some signs of recovery.
Capping off
As bitcoin (BTC) stagnates, meme coins are firm. Dogecoin recently hit a milestone, touching a peak of about $0.07. On the other hand, the DigiToads presale is progressing successfully.
Disclosure: This content is provided by a third party. crypto.news does not endorse any product mentioned on this page. Users must do their own research before taking any actions related to the company.