Bitcoin Takes Center Stage: BTCMANAGER's Week in Review for June 12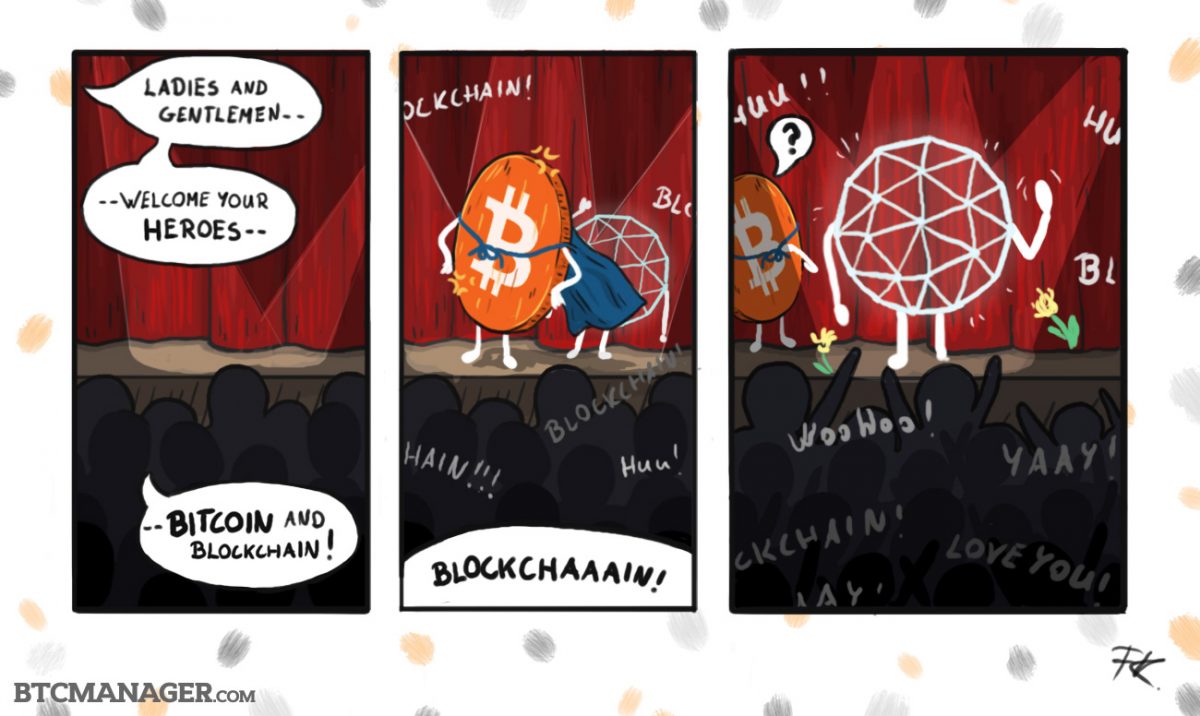 On Sunday morning, we woke up to a surging bitcoin price that shows no sign of slowing down yet. But this week has seen quite a bit of action on other fronts in bitcoin, blockchain and fintech news. Singapore is opening up to blockchain and fintech development, companies like Jaxx and Airbitz and Augur have each released some great new features, and more projects, like Rex, are being developed. Maybe now that the price of bitcoin is shooting up again, it will get the respect it's been lacking, according to ventrue capitalist, Fred Wilson.
Compiled from contributions by Jamie Holmes, Michael Scott, Evander Smart and Joseph Young
BTC-USD Smashes $600 Psychological Level; $710 in Sight
Our price analysis throughout the week has gradually been seeing the rising price of Bitcoin. BTC-USD managed to smash the $600 psychological level on Saturday and the price action on the BitStamp exchange has remained bullish, with Bitcoin up over 5% so far on Saturday's open at $643.94. The key levels to watch out for now are the psychological $650 level and fractal resistance at $658.88. If these levels are broken then we should see the market attempt to break fractal resistances at $683.26 and at $710.00.
The full details are shown in our usual analysis charts.
Feature Interview: Dream Bitcoin Foundation Fosters Entrepreneurship in Ghana
Due to the low employment rate of young adults in West Africa the founder of Dream Bitcoin Foundation, Philip Agyei-Asari, has been working hard to boost the activity of young entrepreneurs through the use of Bitcoin. On June 11th, BTCMANAGER was given the opportunity to speak with Agyei-Asari and learn about his efforts as well as his partnerships with other big Bitcoin supporters.
Mitsubishi UFJ Bank Plans to Release Virtual Currency in Fall 2017
The virtual currency MUFG coin's creator, Mitsubishi UFJ is planning to become the first major bank to issue a virtual currency.  The plan is to be able to have users withdraw money from their bank account onto their smartphone app. The rate of exchange will be a fixed rate of 1 'MUFG coin' to 1 Japanese Yen.
Fred Wilson: Why are Banks Backing Blockchain Tech Over Bitcoin?
Bitcoin's blockchain technology has taken the investment and financial world by storm over the past eighteen months or so. It seemed that the year 2015 was the "Year of the Blockchain," with Fortune 100 companies like Visa, UBS and Wells Fargo building tech labs starting investment initiatives and collaborating with anyone and everyone so as not to let this new technology pass them by. Noted venture capitalist Fred Wilson is now asking — are the world's banks and largest corporations putting the cart before the horse?
BTC-ETH-DAO: Jaxx "Shifts" Into High Gear With Shapeshift
On Friday June 10th, Toronto-based innovation hub for decentralized technologies, Decentral, announced the integration of the ShapeShift API with its Jaxx fleet of blockchain wallets, thereby giving users the option to convert between bitcoin, ether and DAO tokens within the app. 
This development is the latest in a series of announcements by Decentral over the past few months including  its iOS Apple Store launch, its much anticipated DAO integration, and announced plans for RocketDAO, a web portal for browsing, creating, submitting, and voting on proposals, as well as the Ice Cube cold storage device.
Airbitz's Edge Security Ventures into Ethereum Space with Augur
Airbitz has announced a partnership that will deploy its Edge Security Platform on Augur's Ethereum-based decentralized prediction market platform. What this means for Augur's users is that they will have the option to sign in to and access the Augur platform with an Edge secure username and password, without having to worry about the complexities of associated with storing and remembering encryption keys.
Bitcoin Regulations May Be Coming to Philippines After $81M Cyber Heist
According to a Reuters report, Nestor Espenilla, central bank deputy governor in charge of banking supervision, has stated that the Philippine central bank is looking into creating cyber-security policies and conducting surveillance work in order to monitor cyber threats and oversee cyber-security issues. Virtual currency operators could be more heavily scrutinized and subject to future regulatory measures.
These measures are being considered after the AMLC issued a complaint against Philrem, a remittance agency, on April 28, accusing it of hiding funds stolen in from  the Bangladesh Central bank in a cyber heist,l via a web of transfers and currency conversions through Philippine bank accounts, before moving the cash through casinos in Manila and junket operators.
Rex: Decentralizing and Disrupting Real Estate Listing Services
Ethereum-based Rex and its "global MLS" is looking to change the way real estate is listed and shared through decentralization.
In an interview with BTCMANAGER, co-founder Stephen King talks about existing problems in the way that real estate information is accessed and how Rex could help people buy and sell properties in the future. "We believe your listing data should be free. Free for you to do with it as you please without signing over control to a large corporation."
iOS Crypto Apps: An Emerging World of Options and Opportunities
As digital currencies continue to rise in popularity, the demand for iOS apps that deliver stellar functionality, convenience and safety is also growing. BTCMANAGER examined four relatively new iOS apps highlighting their features, benefits, and stages of development. And to conclude, we offer some quick pointers for consumers seeking to identify cryptocurrency apps that best align with their particular needs.
Monetary Authority of Singapore Proposes Regulatory Sandbox for Fintech
On June 6, 2016, the Monetary Authority of Singapore (MAS) released a consultation paper detailing guidelines for a 'regulatory sandbox' enabling both financial and non-financial institutions to experiment with financial technology solutions. Any interested firm can adopt an experimental sandbox to experiment within a well-defined space and duration; the MAS will provide the appropriate regulatory support and will relax certain legal and regulatory requirements.