Bitcoin Takes First Step Toward Lightning Network: BTCMANAGER's Week in Review Oct. 3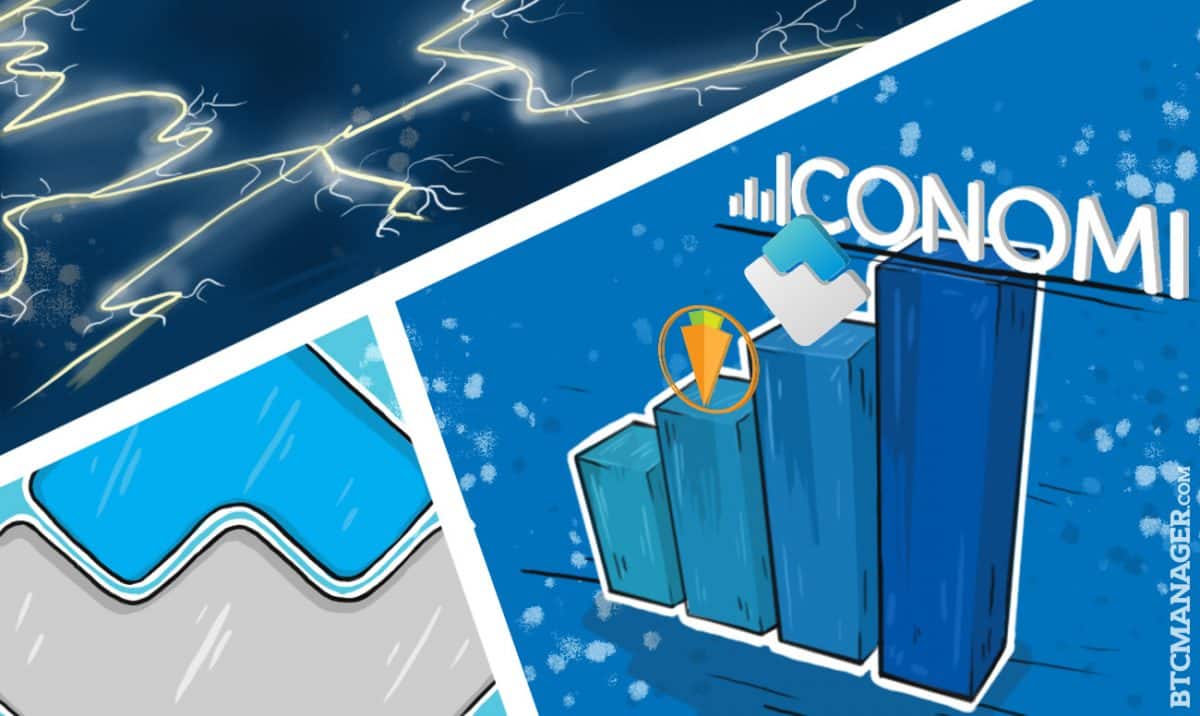 The past week saw the first-ever test of an algorithm associated with Bitcoin's Lightning Network, which is hailed as a solution to the scaling problem, by French startup ACINQ. Also, Initial Coin Offerings (ICO's) are heating up; ICONOMI successfully raised more than 10,000 BTC and Incent launched their ICO over the weekend. The latter takes aim at loyalty points and cards, envisioning a solution for better loyalty programs involving a cryptocurrency backed by wide merchant adoption.
Compiled from contributions by Alexander Lielacher, Farzana Begum, JP Buntinx, James Ryan, Moreau, Jamie Holmes, Joseph Young, Michael Scott and Nigel Dollentas.
ACINQ's First Step Toward Lightning Network for Bitcoin
Flare, Bitfury's algorithm for payment routing on the Lightning Network, has completed its first test and trial run with flying colors. Courtesy of ACINQ, a French startup offering products and services for the Bitcoin ecosystem, who tested the routing algorithm with 2,500 Amazon Web Services nodes and found that the Flare algorithm was able to find a route in half a second with an 80 percent success rate.
ICONOMI ICO Surpasses 10,000 BTC, Guaranteeing Investment Fund Seed Capital
Ever since the ICONOMI ICO kicked off a little while ago, there has been great interest in the project. The team has reached some significant milestones in the meantime, including surpassing the 10,000 Bitcoin mark for the ICO itself. At the same time, they also guaranteed seed capital for the ICONOMI.PERFORMANCE fund.
Incent to Reinvigorate the Loyalty-Reward Industry with Blockchain
The Incent token crowdfund has launched this weekend, a collaboration between cryptocurrency hub and merchant BitScan and custom blockchain platform WAVES, disrupting a market projected to be worth $100 billion by 2020, the loyalty and rewards market. The project addresses several inefficiencies; by buffing up 'loyalty margins', the Incent platform hopes to instill an ability to entice customers and drive repeat engagement for retailers.
Accenture: Blockchain Immutability Must be Reconsidered
Richard Lumb, the Group chief executive for financial services at multi-billion dollar research institution Accenture, believes that immutability, a characteristic of Bitcoin that is directly attributed to its wild success, must be reconsidered by the world's leading financial institutions and banks before implementing blockchain technology.
Blockchain Applied: Interview With Caitlin Long, President of Symbiont
The goal of Symbiont? To foster and develop institutional platforms that simplify and enhance business processes in the insurance, securities and banking industries, as well as in government. Today Symbiont is embarking on a major push to broaden its swath of applications and cutting edge solutions for the highly dynamic blockchain marketplace.
Feature Interview: Co-Founder Attores Smart Contracts
For people who have needed to digitally sign documents online, a variety of very useful and convenient services have sprung up to allow anyone from their computer to not need to print, scan and fax paperwork. However, what Singapore-based Attores has done allows people to digitally sign, share and store documents in a whole new way – on the Ethereum blockchain.
Dash Partners With Coinfirm To Become AML/KYC Compliant
The cryptocurrency Dash, whose key features are its anonymity and its speed, is opening itself open for commercial adoption by partnering up with the London-based blockchain AML and compliance startup Coinfirm. By making Dash AML and KYC compliant through the partnership with Coinfirm, its core developers are opening Dash up to be used in regulated services, such as banking, without giving up on its popular private transaction feature.
Can India Leapfrog the Rest of the World with Bitcoin Adoption?
The emerging Indian Bitcoin ecosystem is going from strength to strength. Companies and exchanges are establishing themselves, making it easier for people in India to buy, sell, and trade bitcoin. One factor that is fuelling this popularity is India's large diaspora, which is approximately 20 million, providing an important source of national income via remittances.