Bitcoin transaction volume hits monthly highs as coin drops below $27k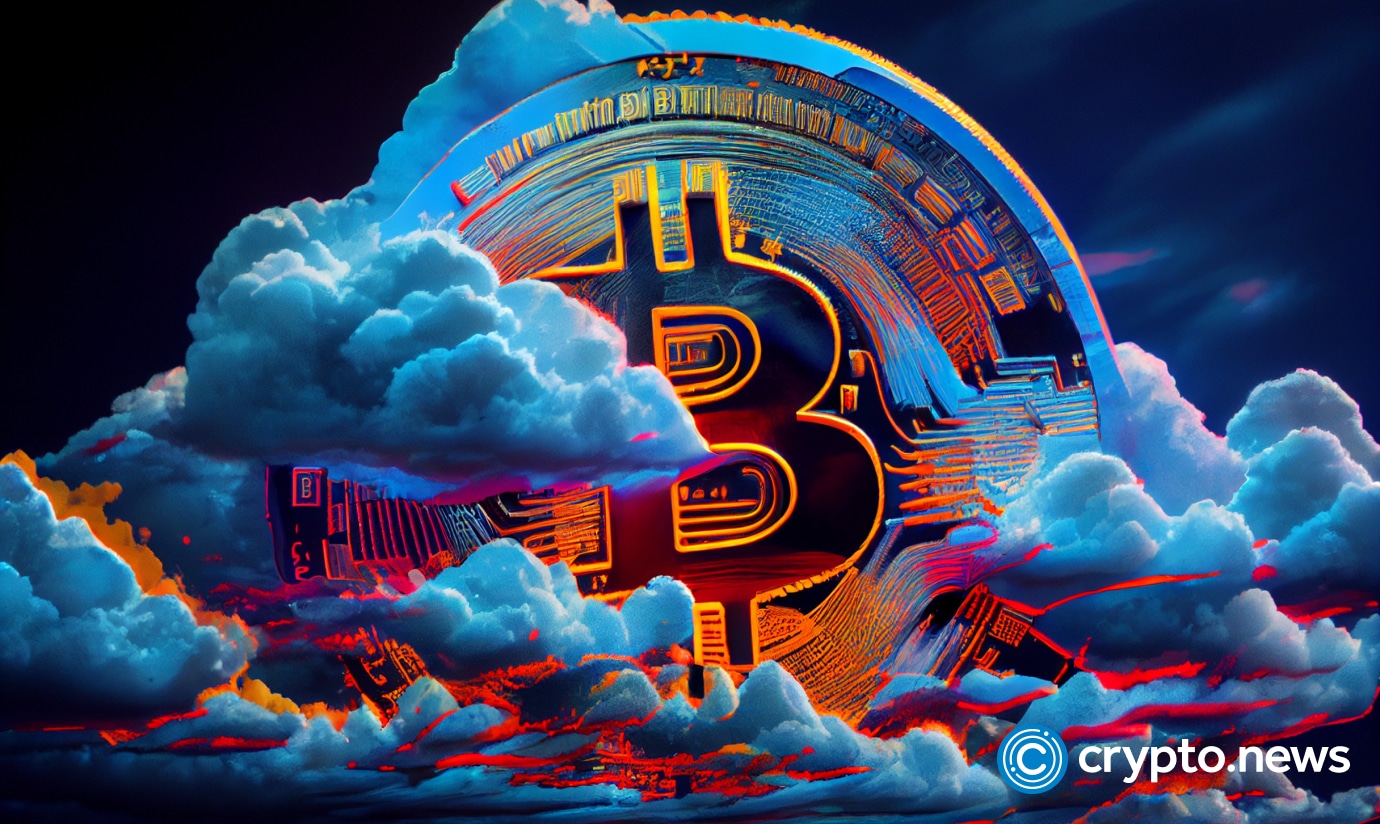 Bitcoin's (BTC) mean transaction volume has surged to a high of 2.051 BTC, its highest value in the past month.
This notable increase in transaction volume coincides with the recent dip in bitcoin's price, as the asset recently plummeted below the $27,000 mark. 
In a recent tweet, Glassnode, a prominent on-chain analytics platform, drew public attention to this metric. 
The mean transaction volume, represented by the seven-day moving average, provides valuable insights into the overall transactional activity within the bitcoin network. It indicates the average amount of BTC being transacted over a given seven-day period, highlighting the level of economic participation within the ecosystem.
According to Glassnode, bitcoin's transaction volume started observing a persistent decline since hitting a high above 3.5 BTC in mid-April. Volume continued to drop until it eventually plummeted below the 2 BTC mark on May 1.
The decline in transaction volume coincided with a prevailing downtrend in which BTC's price was caught. Upon hitting the lows below 1.5 BTC in mid-May, transaction volume started registering an uptick as the asset's price staged a comeback to pause the downward slope.
This sustained uptick has brought transaction volume back above the 2 BTC mark at the reporting time. However, BTC's comeback against the bears has been rather epileptic, as the asset has failed to solidify its position above the $27,000 threshold.
While a surge in transaction volume may indicate increased market activity, it doesn't guarantee a direct impact on BTC's price. However, it is worth considering that higher transaction volume can lead to increased liquidity as more bitcoin is changing hands. This increased liquidity may have a positive effect on market efficiency.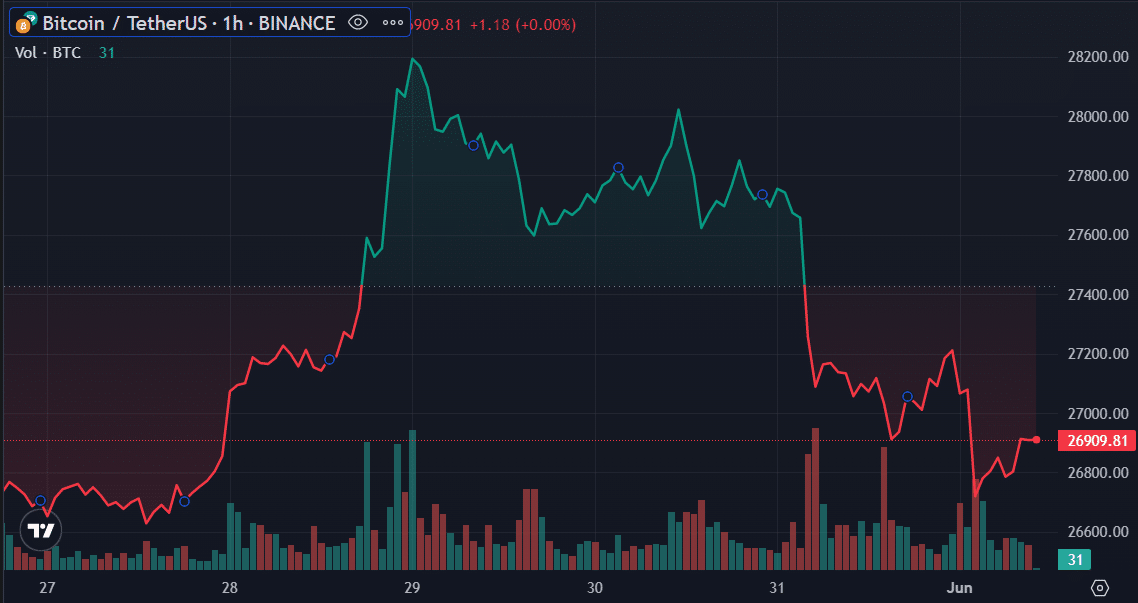 Meanwhile, BTC is trading for $26,871, down 0.89% in the past 24 hours. The asset has registered three consecutive losing candles since May 29. This losing streak followed an impressive 4.51% intraday gain on May 28, which led to the reclamation of the $28,000 price territory.