Data suggests bull run for bitcoin despite the price decline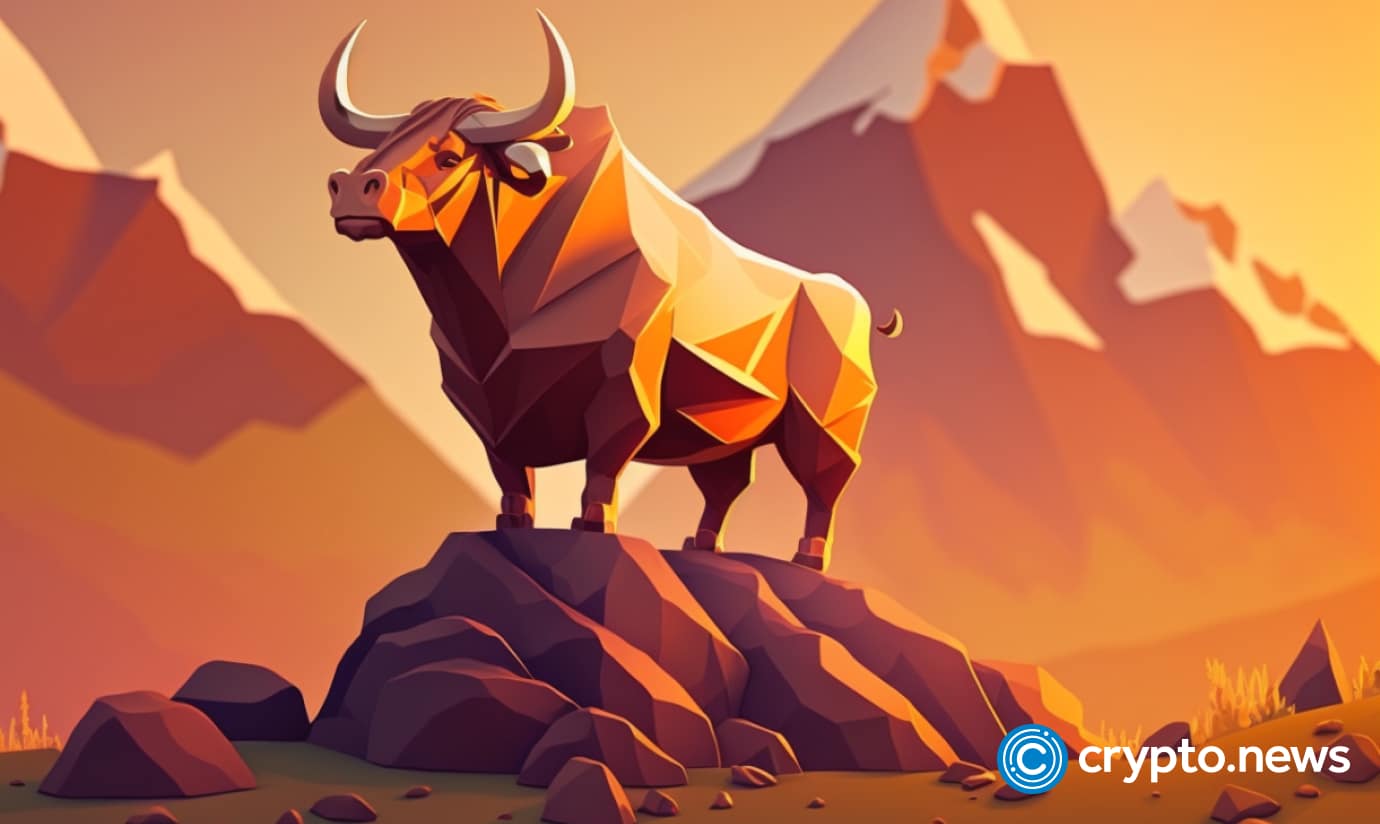 Bitcoin (BTC) has been moving in uncertainties as the exchange reserves started declining in the first week of May. New data, however, suggests that a bull run might be on the way for the digital gold.
According to data from the on-chain analysis platform CryptoQuant, the value of exchange reserves in bitcoin has fallen by roughly $7 billion over the past month. "At least the amount of Bitcoin circulating on exchanges has decreased in the past month," a CryptoQuant quick take reads.
The massive decline comes while the BTC price consolidated between $26,600 and $27,200 with a few abnormal lows and highs.
Moreover, CryptoQuant's data suggests that exchanges have lost 2,132,000 bitcoins from their reserves. This decline could indicate that investors might hold onto their coins rather than sell them in large quantities.
Data shows that the number of deposit transactions to exchanges has been consistently falling since January 2022, similar to July 2019 — bitcoin's price rose from $5,200 on May 1, 2019, to almost $12,000 on July 1, 2019.
Furthermore, according to CryptoQuant, the bull run in 2019 was probably because of the bullish sentiment around the halving set for May 2020. Based on personal assumptions, the analyst says that bitcoin's March 2024 halving event might soon trigger another bull season.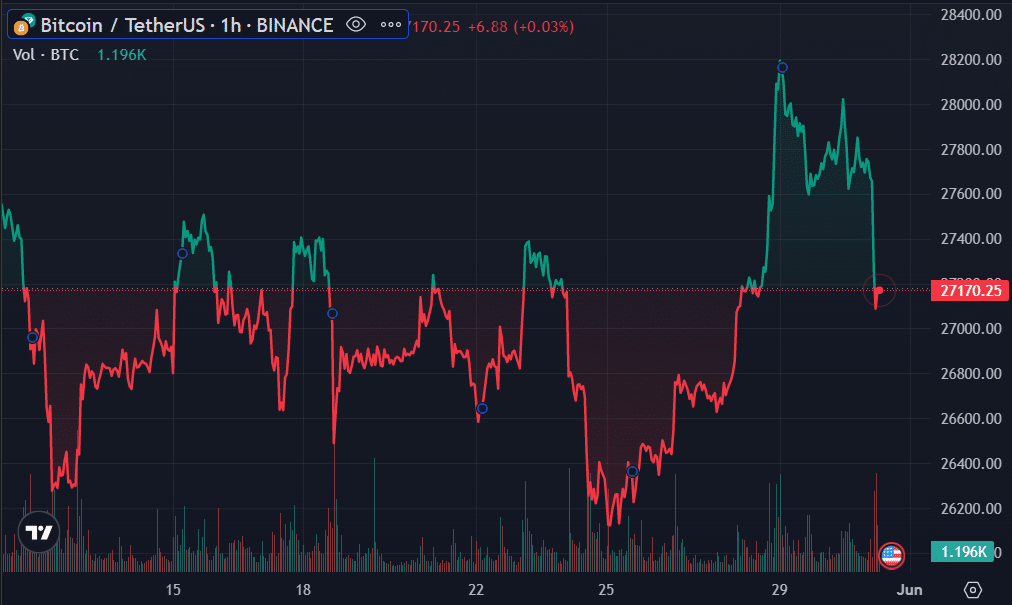 Despite the bullish sentiment around BTC, its price has dropped by 2% over the past 24 hours. Bitcoin is trading at $27,200 at the time of writing with a 25.3% increase in the 24-hour trading volume, reaching $15.6 billion.