Bitcoin "Whale" Holdings are Now at Pre-$20,000 Levels, Here's What it Means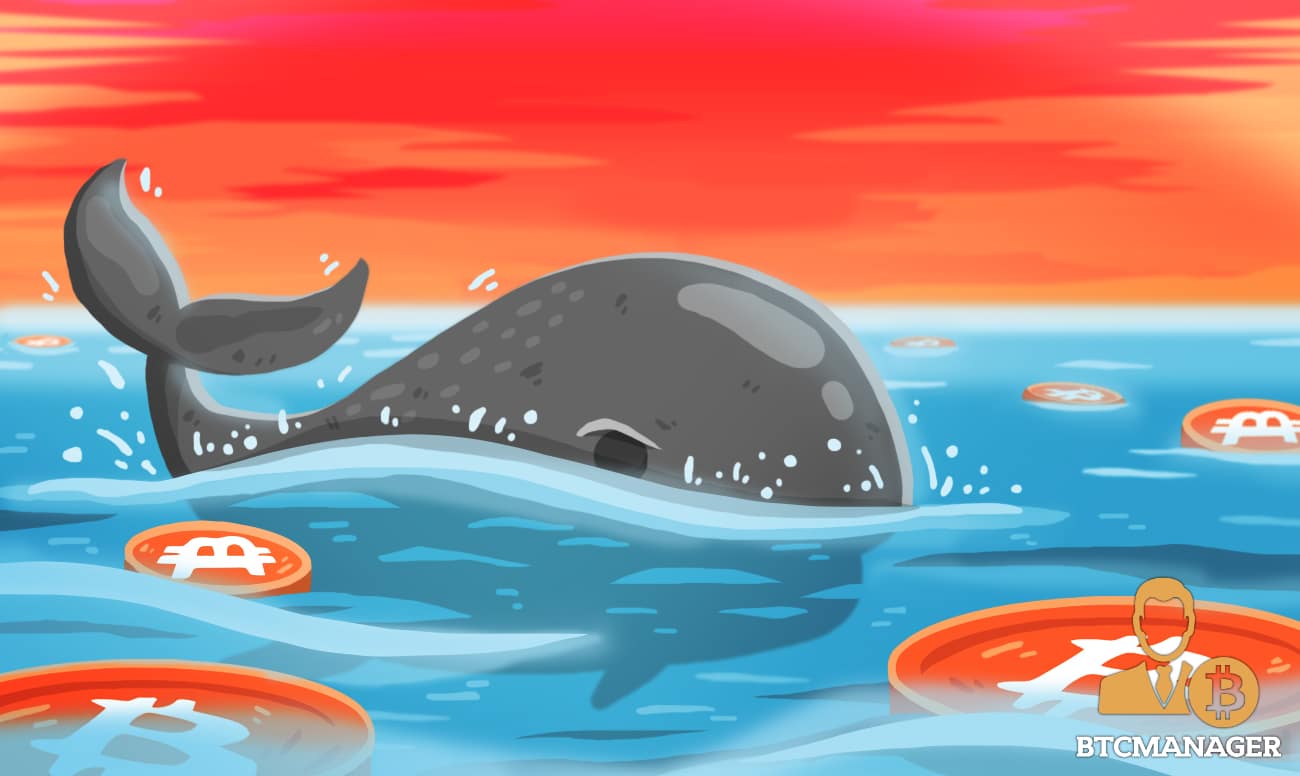 Bitcoin "whales," or users holding significant amounts of BTC, are surging in recent weeks to reach levels last seen in January 2018. 
BTC Whales Growing
A report by on-chain analytics firm Glassnode noted on June 15 that BTC whales are steadily growing, presumably as worldwide financial markets see increased volatility and turmoil and investors consider Bitcoin as a macro hedge. 
Whales are defined are individual accounts holding 1000 or more BTC, or a minimum of $9.5 million in Bitcoin at current prices.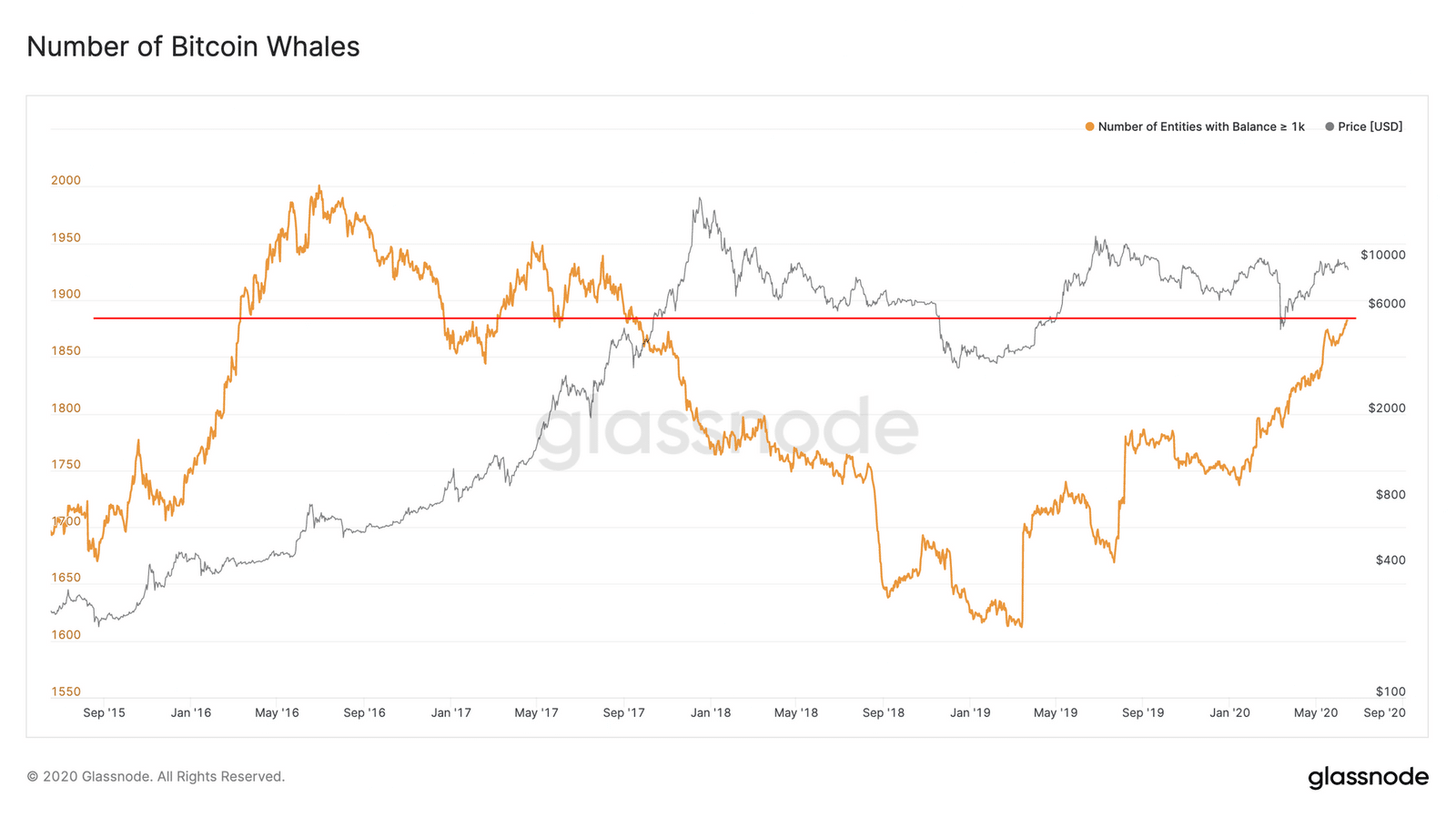 (Source: Glassnode)
Glassnode said over 1882 of the tracked whale accounts rival BTC holdings recorded in September 2017, around the time when Bitcoin, and the broader cryptocurrency market, started a surge to all-time highs. 
However, the same number of whales held large amounts of Bitcoin in March 2016, when the price was under $420, said Glassnode. 
The report noted:
"The price of BTC is now more than 20x higher than it was when we first saw this many whales, implying that more wealth is being held by whales." 
It added that the average balance held by each whale has "decreased during this period," and whales hold lesser BTC now than in 2016, "and less wealth (in USD terms) than in 2017."
Whales HODLing On
Most Bitcoin whales are HODLers, instead of active traders. Despite the cryptocurrency market's daily reported trading volume estimated at billions of dollars, the market sees wild spikes whenever a large BTC, or large-cap crypto, order comes through. 
This causes whales to not actively trade, with some accounts even holding BTC for five years now. Interestingly, even when Bitcoin fell to under $4,000 in March 2020, whales did not move their funds or increase their overall holdings. 
Meanwhile, Glassnode tracked other Bitcoin metrics to calculate the "strength" of the network. The metrics showed mixed signs, excelling in some, and faltering in others. 
"Network Health" saw a four-point increase, indicating the number of new and active network participants increased and marked the end of slow network activity seen in April and May 2020. 
However, overall transactional liquidity dropped, even as trading liquidity seemed to increase. Last week saw Bitcoin options surge to all-time highs on Deribit, as BTCManager reported. 
Lastly, sentiment saw a large drop, decreasing by 19 points due in large part to Bitcoin's price drop on Thursday. Glassnode noted "saving behavior" increased by 11 points, but overall investor sentiment took a hit as "more BTC dropped out of a state of profit."