Bitcoin Whales Bought the Dip, On-Chain Data Shows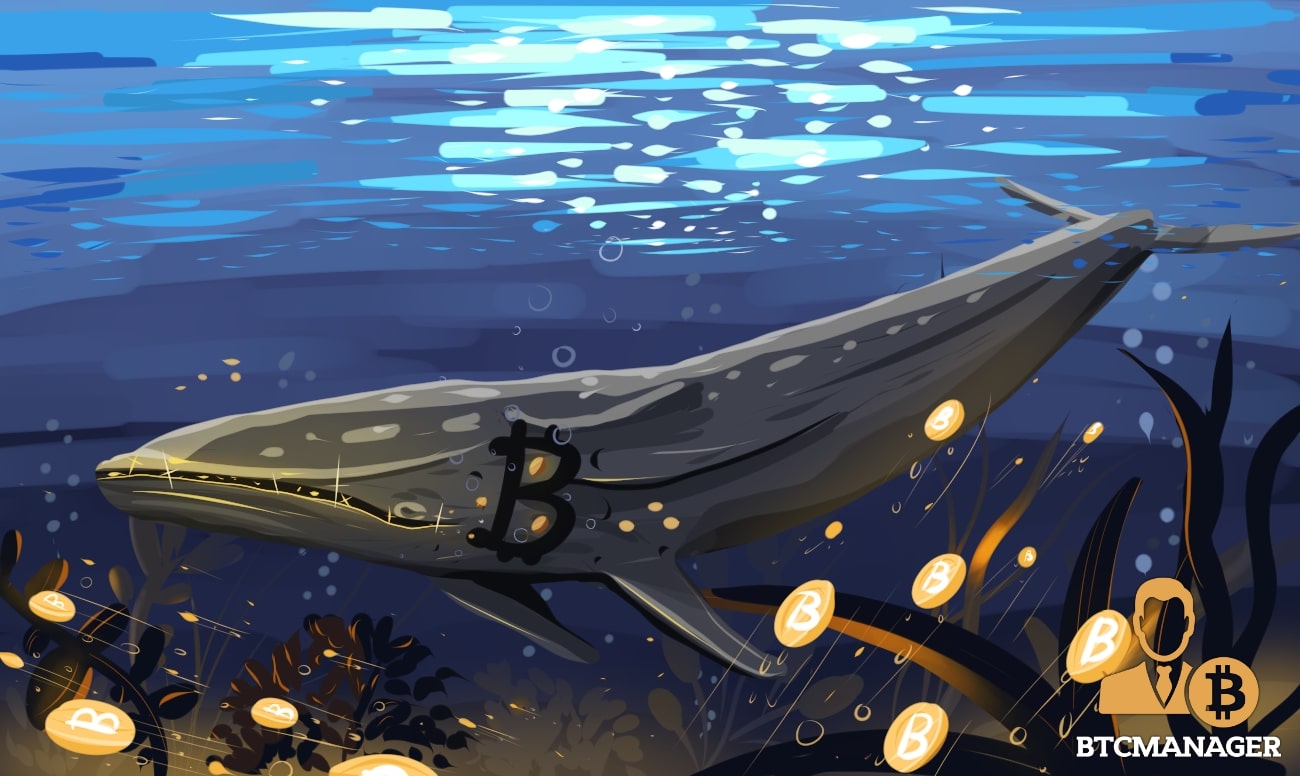 Whales took advantage of falling Bitcoin prices to accumulate, on-chain data from GlassNode reveals.
HODLers Bought the Dip When BTC/USD Fell Below $44k
On Feb 28, the Bitcoin price cratered below $44k, forcing some traders to liquidate their positions and book profits.
Amid the panic, whales were buoyant and confident, scooping BTC at a discount.
Very strong holders have added a lot of #Bitcoin on yesterday's dip.

Illiquid Supply Change saw a nice surge yesterday. pic.twitter.com/T8Dn15kCpV

— Lex Moskovski (@mskvsk) March 1, 2021
According to GlassNode, there was a sharp spike in the illiquid supply of Bitcoin, indicating the shift of ownership from hot traders to more conservative HODLers.
Interestingly, although the number of whales—or illiquid supply of Bitcoin, is lower than January's, the expansion of the number of addresses traditionally holding–especially at the recent contraction– suggests general market confidence.
In return, this could see the Bitcoin price recover from February lows towards $58k.
The Institutional Push
At the tail-end of February, MicroStrategy, and Square, as BTCManager reported, cumulatively bought over $1.17 billion of BTC.
Their involvement and support from CEOs, especially Michael Saylor, is a net positive not only for the ecosystem but as a means of outreach. They both have a considerable following.
Coinciding with their accumulation is the Federal Reserve (FED) re-affirmation that the economy is weak and needs fiscal support.
Accordingly, despite inflation fears and more administration of the Coronavirus vaccine, the United States government will release an additional $1.9 trillion over several years to prime the economy.
In return, this will most likely force inflation higher towards the two percent target—or higher in the coming months.
Citi: Bitcoin May Become an International Trade Currency
The minting of money out of thin air cements Bitcoin's true value proposition. In a recent report, Citi Bank—a global bank, said Bitcoin might evolve to dominate international trade.
An extract from the report reads:
"A focus on global reach and neutrality could see bitcoin become an international trade currency. This would take advantage of Bitcoin's decentralized and borderless design, its lack of foreign exchange exposure, its speed and cost advantage in moving money, the security of its payments, and its traceability."
As per a BTCManager report, Google Finance now tracks select cryptocurrencies, including Bitcoin.