Bitcoin Whales, Institutional Investors Not Bothered by BTC Price Correction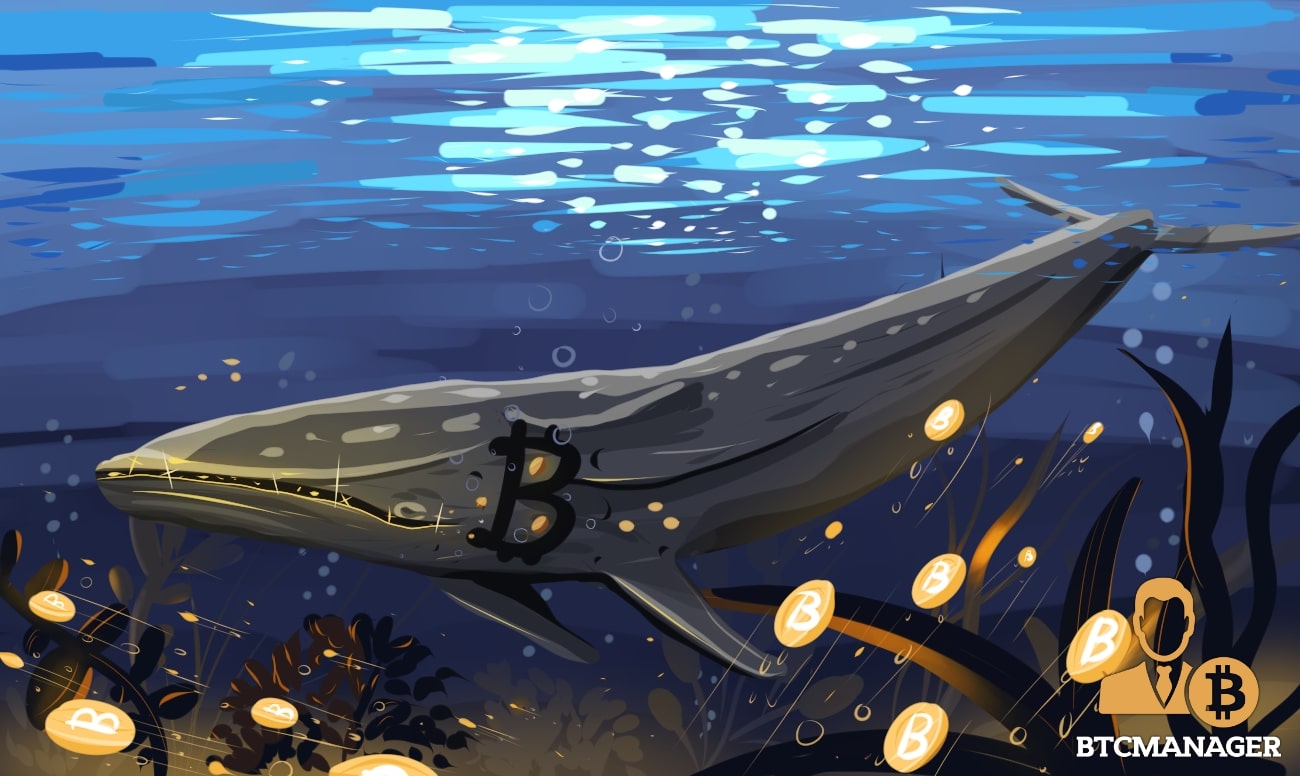 Despite the recent dump in the price of bitcoin (BTC), institutions and whales continue to hold tight.
Institutions Unfazed by Bitcoin Dip
While the recent crash in bitcoin's price might have the newer investors in the cryptocurrency industry a tad bit worried, seasoned hands continue to hold tight to their BTC.
According to a recent tweet by crypto analytics firm Santiment, institutional investors, at least for the moment, are not too bothered with the fall in BTC's price. In fact, these veteran investors are viewing the dump as an opportunity to accumulate more bitcoin and move it off of cryptocurrency exchanges.
🏦📊 #Bitcoin has seen a modest -6.7% price drop in the past 24 hours. However, a promising factor our community is watching is the fact that $BTC supply had its largest daily move off exchanges in 6 weeks. $USDT's supply is conversely at an 18-day high. https://t.co/rxdIhFybWx pic.twitter.com/thdyqCgXXG

— Santiment (@santimentfeed) March 23, 2021
For the uninitiated, on Monday, the premier cryptocurrency tumbled from the $58,000 zone to $53,765. At the time of writing, bitcoin seems to be recovering from the abrupt crash as it trades at a price of $55,137, according to data from CoinGecko.
Bitcoin Correction Not Worrisome
Per analysis of data provided by CryptoQuant data provider by China-based cryptocurrency journalist Colin Wu, although bitcoin has been shaky at best for the last few days – especially since March 14 – both retail and institutional investors are HODLing their BTC instead of selling it for fiat.
Further, the analysis by Santiment adds that bitcoin's supply continues to move off crypto exchanges with the largest daily drop in six weeks.
Indeed, the institutional interest in the trillion-dollar market cap cryptocurrency continues to rise at an astonishing pace and recent developments in the cryptocurrency landscape are a testimony to it.
Major financial firm JPMorgan recently stated it is exploring adding bitcoin and other cryptocurrency clearinghouse options to its existing digital asset services.
Similarly, investment firm Morgan Stanley in a recent investor note sent to accredited investors noted that institutional investors' increasing interest in bitcoin could mean the threshold of adoption slowly being reached.
The ripples of rising institutional interest in top cryptocurrencies can be felt across the world as recently Meitu, a Hong-Kong stock exchange-listed company splashed a total of $90 million in bitcoin and ether.
Similarly, in the U.S., a pair of financial firms – First Advisors and SkyBridge Capital – recently filed for a bitcoin ETF with the U.S. SEC.