Bitcoin's break above $28,000 was driven by derivatives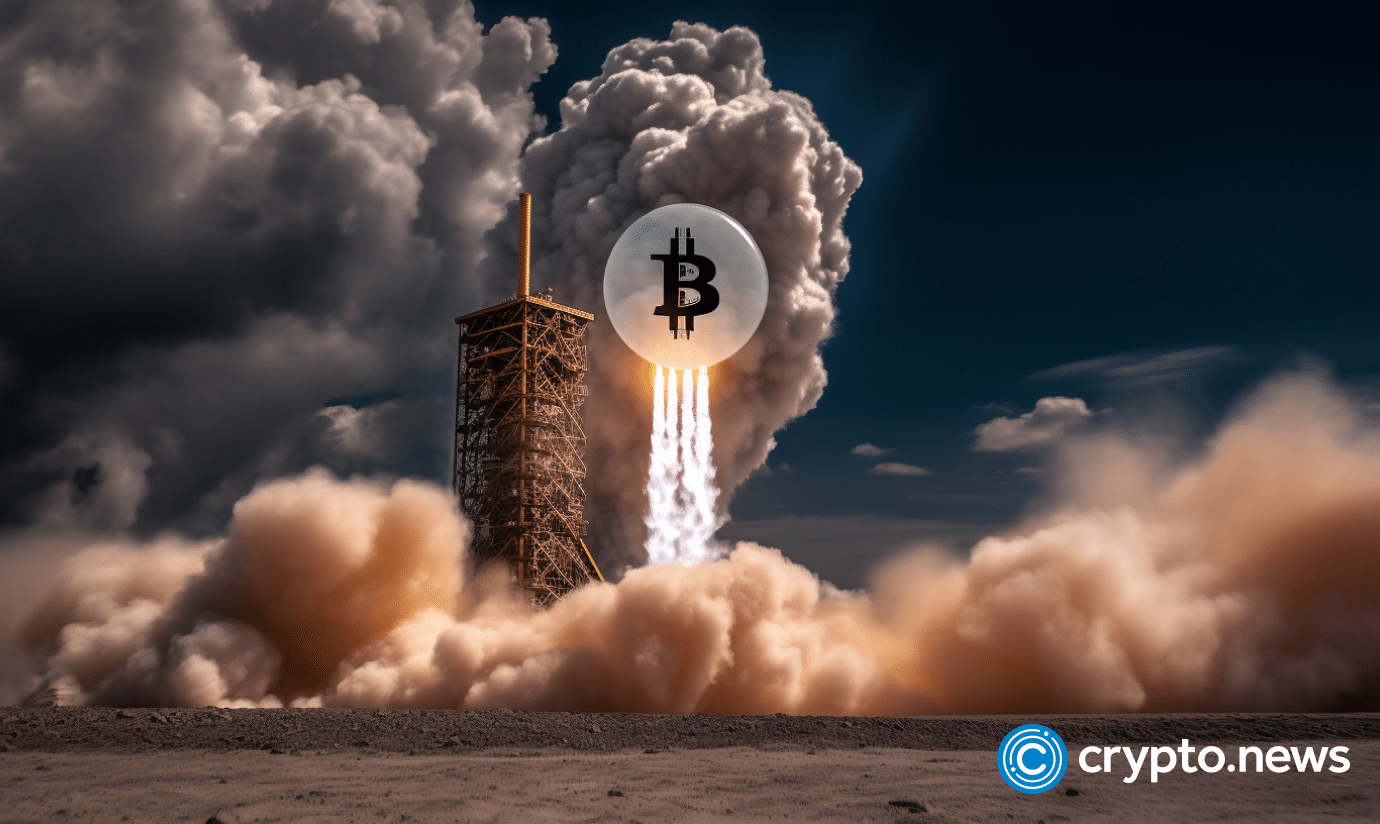 Bitcoin (BTC) recently broke above the $28,000 mark after 12 days. CryptoQuant attributes this upsurge to the derivatives market rather than the traditional spot exchanges.
The CryptoQuant report highlighted some key factors that likely propelled this price rally. The report further calls for caution amid the growing FOMO (fear of missing out) creeping into the market.
Interestingly, a comparison of the trading volumes of spot and derivatives exchanges indicates a decrease in the role of spot exchanges in driving the price up. This suggests that the surge in BTC price yesterday was not primarily driven by spot exchanges, per the analysis platform.
On-chain metrics reveal a consistent decline in trading volume compared to the surges experienced earlier this year, notably in January, March, and June. The trading volume hit its lowest point this year during the recent surge.
Moreover, the report revealed that the trading volume on spot exchanges stood at 74,699 coins, while derivatives exchanges registered a substantially higher volume of 1,416,108 BTC on the same day.
Despite the decrease in trading volume for spot exchanges, it's important to acknowledge that even small volumes can still lead to significant price fluctuations due to the reduced liquidity in the global crypto market.
Furthermore, the CryptoQuant report recommends a measured approach characterized by a balanced perspective that tempers excitement and relies on data-driven analysis.
Notably, this price rally coincided with the recent verdict in Grayscale's win against the U.S. Securities and Exchange Commission (SEC). The court ruled in favor of the digital asset investment company, affirming that the U.S. arbitrarily rejected Grayscale's spot BTC exchange-traded fund (ETF) while approving futures BTC ETFs.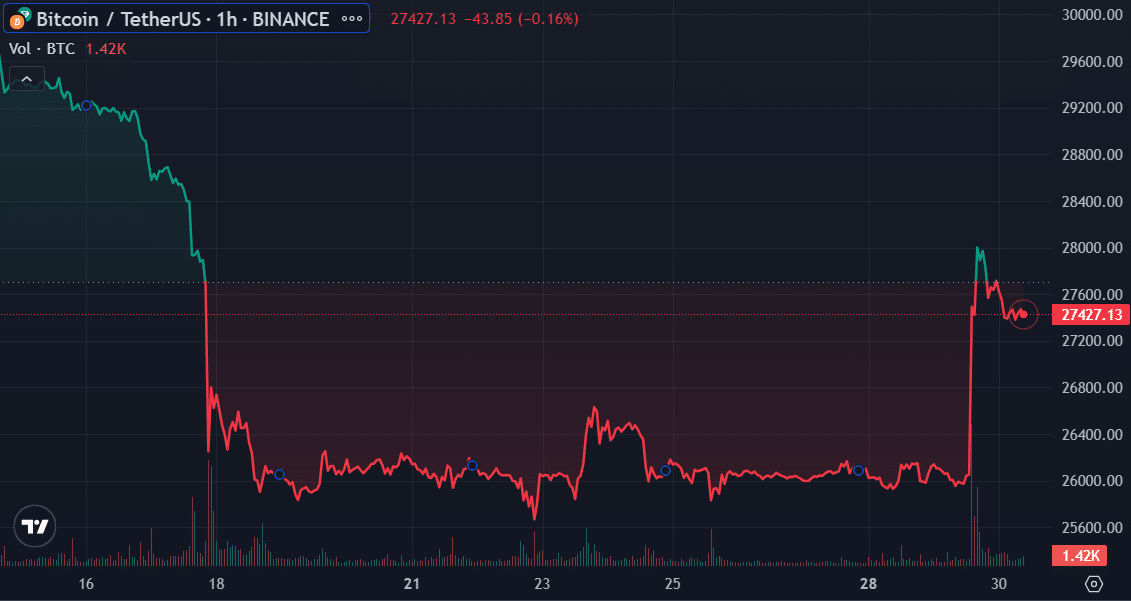 The decision triggered speculations that the market could be close to getting a spot-based BTC ETF. However, following the surge above $28,000, BTC plummeted, trading at $27,450 at the time of writing. The asset is up 5.82% over the past 24 hours with a $534 billion market cap.