Bitcoin's Hash Rate Distribution Appears to be Becoming Less Centralized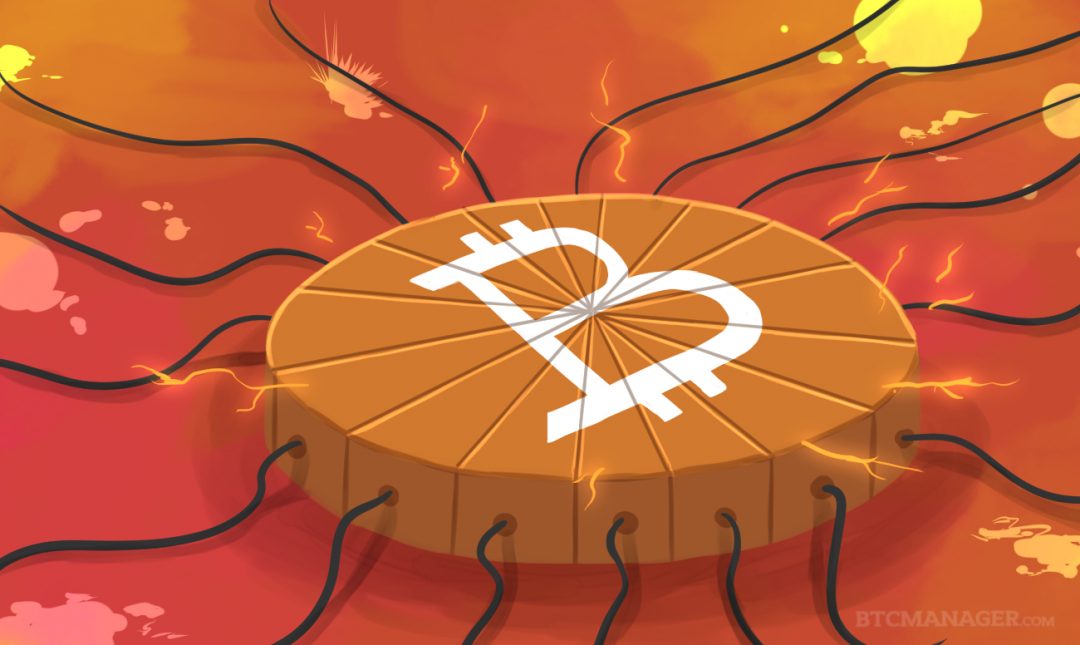 In 2012, only a few bitcoin mining pools or companies controlled the mining industry. Mining pools like Deepbit maintained majority control over bitcoin's hash rate, at times nearly 40 percent of the hash rate distribution. As years passed and as new mining equipment came into existence and the bitcoin industry itself began to demonstrate a rapid pace of growth, new contenders emerged, and the mining ecosystem appears to have became much more decentralized than before.
As seen in the infographic below, the contrast between 2012 and 2017 is massive. In fact, apart from slush, none of the mining pools that were active in 2012 are still operating to this date. However, the infographic shows the hashrate distribution of mining pools, not miners, which makes it virtually impossible to track the geographic location of miners and to precisely measure the degree of centralization of mining.
Over the past few years, many bitcoin users and investors expressed their concerns over the centralization of bitcoin mining in China. Some presented rather absurd claims that the Chinese government can potentially seize mining infrastructure of Chinese miners, lead a 51 percent attack and take over the Bitcoin network. These questions were brought up in conferences and at presentations of bitcoin by security experts like Andreas Antonopoulos.
Since the beginning of 2016, Antonopoulos discussed extensively the centralization of mining in China and how it could be ultimately beneficial for both China and the mining industry. The primary reason behind the centralization of mining in China is the rapid adoption of technologies used in mining. As Antonopoulos explains, an ASIC chip or any mining equipment become obsolete within two to three months. Therefore, mining firms closest to the production site or manufacturers of ASIC miners will be able to generate a greater hash rate first. The centralization of mining in China indirectly implies that miners or companies within the country are leading the development and innovation of mining equipment.
China has also seen a spike in energy or electricity production. Consequently, this resource became a lot cheaper than it used to be and many individuals and businesses were looking into various ways of using surplus energy in profit-driven operations.
Chandler Guo, bitcoin miner and angel investor in Bitcoin and Ethereum Classic startups, claims that even Chinese energy companies are mining bitcoin with surplus electricity by purchasing ASIC miners and mining infrastructure from mining companies.
"Today, the energy companies are jumping on the bitcoin mining business. Before that, we [miners] bought electricity from them [energy companies] to mine bitcoin. Today, the seller who is selling electricity to us, they're mining bitcoin by themselves," said Guo. "[Energy companies] don't sell electricity to us, they buy mining equipment from us. A lot of energy companies are becoming bitcoin miners. Even small energy companies can buy at least one to two petahashes."
Despite the enormous output of energy in China, the mining industry expanded to colder regions such as Iceland where major Bitcoin companies like BitFury are based, as the climate naturally prevented ASIC miners and other necessary hardware products from overheating. Not just that, but the prevalence of geothermal and hydroelectric energy provides a cost advantage. Also, the switch of the trend from mining firms to mining pools allowed the mining industry become more global, with computing power becoming increasingly diverse, contributed from all across the world.
Since October 2016, the hash rate of Bitcoin has also showed tremendous growth, essentially doubling within three months from 1.6 million TH/s to 3.2 million TH/s. The increase of the hash rate of the Bitcoin network correlates to the emergence of new mining pools or facilities such as GBMiners from India, which now controls over 5.3 percent of the network's hash rate.
The Bitcoin network is increasing in size, and its hashrate is supplementing its rapid development. As the mining industry becomes more decentralized over time and the hash rate continues to grow an exponential rate, Bitcoin will be made more robust and resilient.