Bitcoin's 'Uptober': possible impact on XRP, Cardano, and InQubeta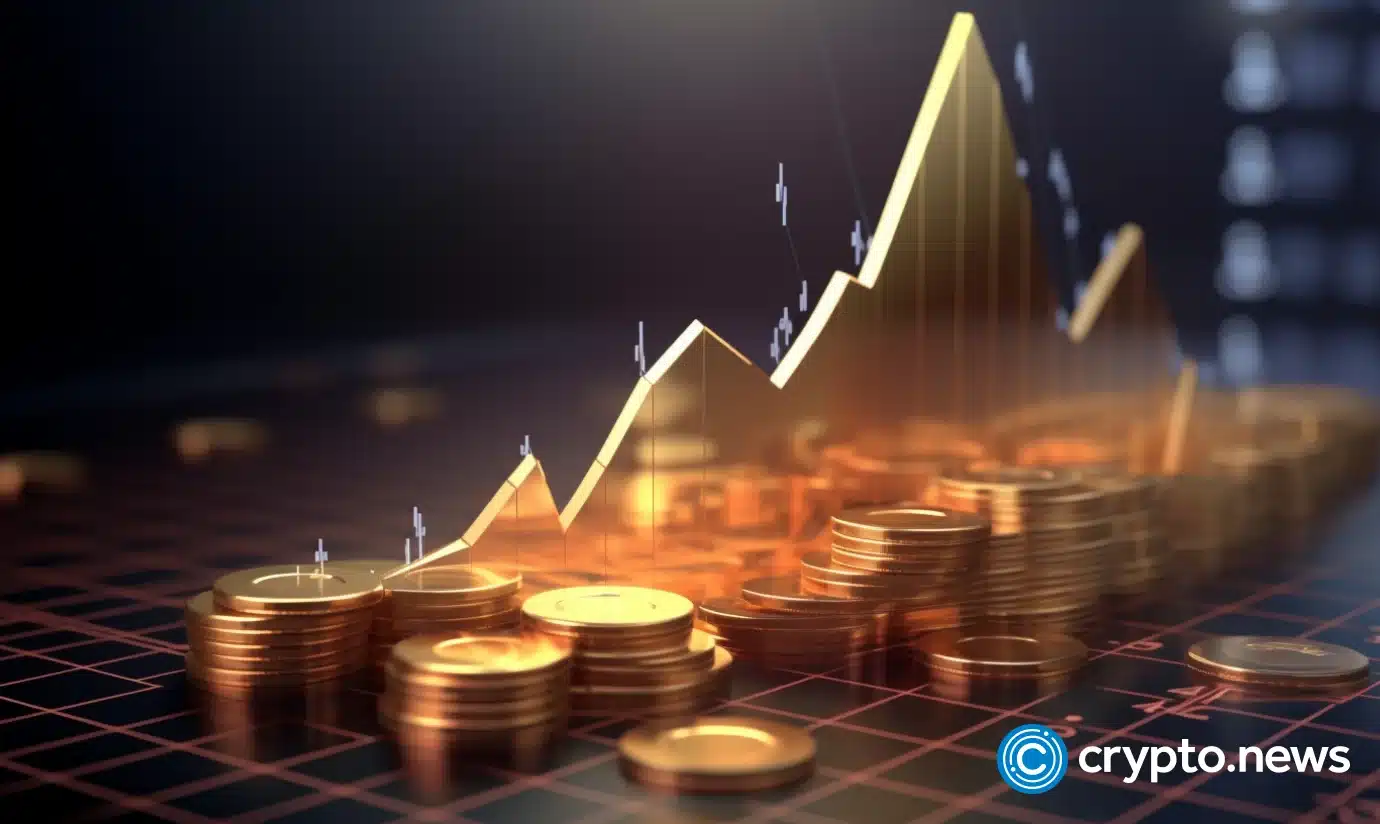 The crypto community is buzzing with excitement as October unfolds, heralding the arrival of what many in the digital asset space call "Uptober." For years, this month has gained a reputation for fostering positive price momentum for Bitcoin and the broader cryptocurrency market. The resurgence of "Uptober" has once again ignited hopes and speculations about what lies ahead for the crypto market.
Beyond the immediate implications for Bitcoin, many investors question how this bullish momentum might spill over to other cryptocurrencies, especially XRP, Cardano (ADA), and InQubeta (QUBE).
Drawing parallels to BTC's uptrend, InQubeta's approach to crowdfunding has drawn attention from the crypto community, leading to its rapid ascent on the decentralized finance (defi) crypto list. 
This article delves into Uptober's significance and explores its potential effects on these top digital assets.
InQubeta: rolling out AI-centric defi solutions
InQubeta distinguishes itself from conventional cryptocurrency ventures by focusing on the artificial intelligence (AI) sector in a tech-driven era.
InQubeta introduces a non-fungible token (NFT) marketplace rooted in equity and powered by blockchain technology and smart contracts.
By engaging in this presale, acquiring QUBE means aligning with the AI revolution and potentially reaping the rewards.
InQubeta employs a unique token vesting approach, gradually releasing tokens over 12 weeks, promoting stability and investor trust.
As Bitcoin enters the bullish month of "Uptober," with October historically favoring cryptocurrencies, InQubeta aligns with the trend.
This presale, spanning ten stages, has sold nearly 381 million tokens, amassing over $3.4 million in stage 4.
With the QUBE token's current value at $0.0133 and its positioning on the defi crypto list, experts foresee InQubeta mirroring BTC's rally.
To join InQubeta's presale, investors can acquire QUBE using Ethereum (ETH), BTC, or USDT. 
After the presale, buyers will receive airdropped tokens, including attractive bonus tokens.
Bitcoin's Uptober: a bullish start to a new quarter?
Uptober, a term coined by the crypto community, signifies the historical bullish trend that often sweeps across Bitcoin and other cryptocurrencies in October. Historical data since 2013 shows October as predominantly positive for Bitcoin, with just two exceptions.
On Oct. 1, Bitcoin's price soared past $28,000, marking its highest level since mid-August. This surge, propelling BTC to nearly $28,500 and recording a 4% increase in under 24 hours, rekindles hopes of a sustained uptrend.
This bullish BTC sentiment is rippling across the crypto space, boosting market sentiment for coins like XRP, ADA, and QUBE. As Bitcoin takes the lead, these top defi coins, renowned for innovation, could gain more investor attention, potentially fueling a broader crypto market uptrend in "Uptober."
Ripple: pioneering cross-border transactions
Ripple, a blockchain company, enables fast and cost-effective international money transfers. XRP is a bridge between different fiat currencies, making cross-border transactions swift and efficient. Ripple's vision is to revolutionize global financial transactions, making value move as seamlessly as information.
XRP has shown signs of a potential breakout in recent market developments. On-chain transaction volume in profit, as shown by the data from Santiment, reached 3.48 billion XRP on Oct. 1. XRP has not witnessed such profit-taking levels since February 2021, suggesting that the coin may be on the brink of a significant price move.
Cardano: sustainable and scalable blockchain innovation
Cardano is a blockchain platform known for its emphasis on sustainability, scalability, and a research-based approach to development.
Recently, ADA broke above a descending triangle pattern. This formation signals a potential bullish trend reversal that may support prices in the sessions ahead.
Following the breakout, ADA rallied, increasing investors' optimism.
Cardano's bullish performance aligns with the prevailing sentiment of optimism this "Uptober," suggesting that it might capitalize on improving market sentiment.
Conclusion
"Uptober" expectations may support Bitcoin and could improve market sentiment. Conversely, XRP, ADA, and QUBE are following suit, gaining momentum and increasing investor interest. InQubeta can be a go-to choice for seasoned investors searching for opportunities in the AI sector in the ongoing QUBE presale.
Disclosure: This content is provided by a third party. crypto.news does not endorse any product mentioned on this page. Users must do their own research before taking any actions related to the company.